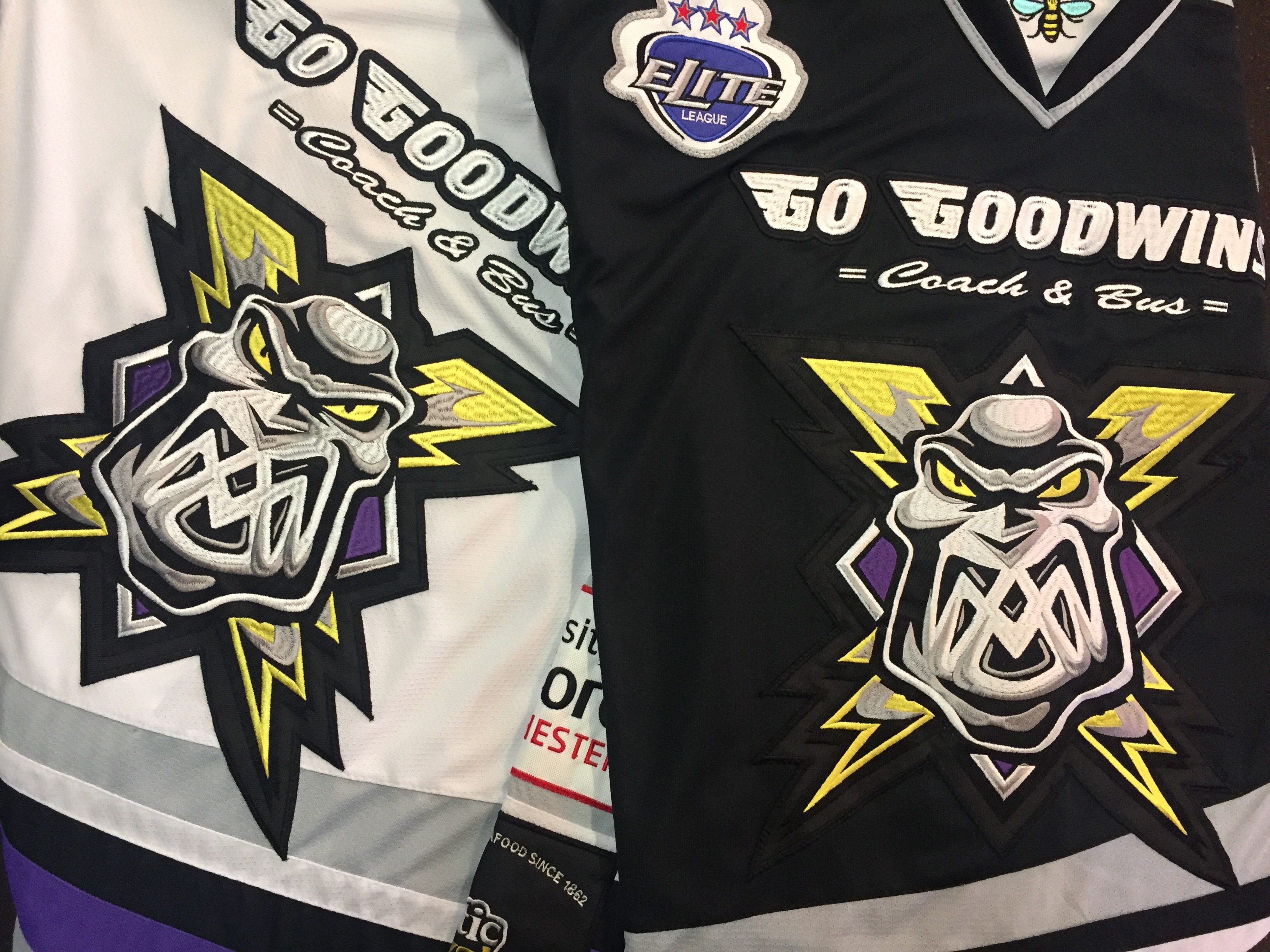 Storm launch Rubachuk jerseys!
TICKETS: The Go Goodwin's Manchester Storm are back in action on Saturday 28th January as we face the Dundee Stars in EIHL action. Faceoff is at 7 pm and tickets can be ordered online, by calling the box office on 0161 926 8782, or in person at the box office!
Your Go Goodwins Manchester Storm are delighted to reveal not one, but TWO, special LIMITED EDITION jerseys for the retirement weekend of Brad Rubachuk's number 41!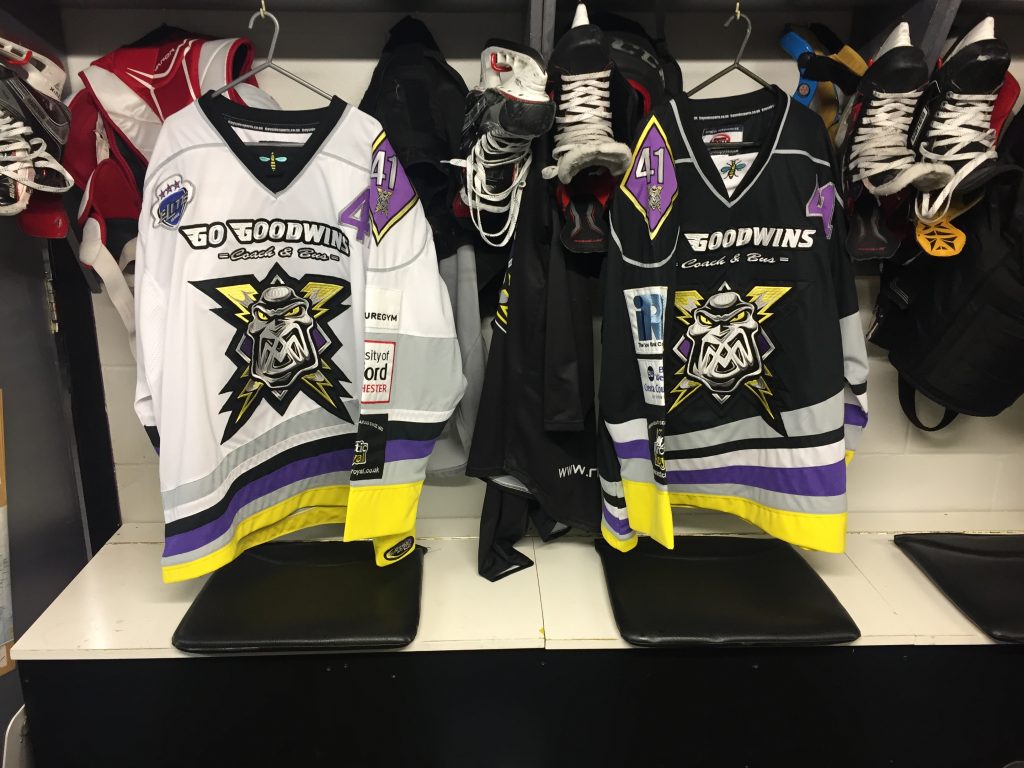 The jerseys, which are made by Bayside Sports, are stitched to the highest quality. The design of the jerseys, which is a modern version of the classic Adidas "lightning" jersey from 1997-99, has been one of the most requested by Storm fans since the team re-formed in 2015.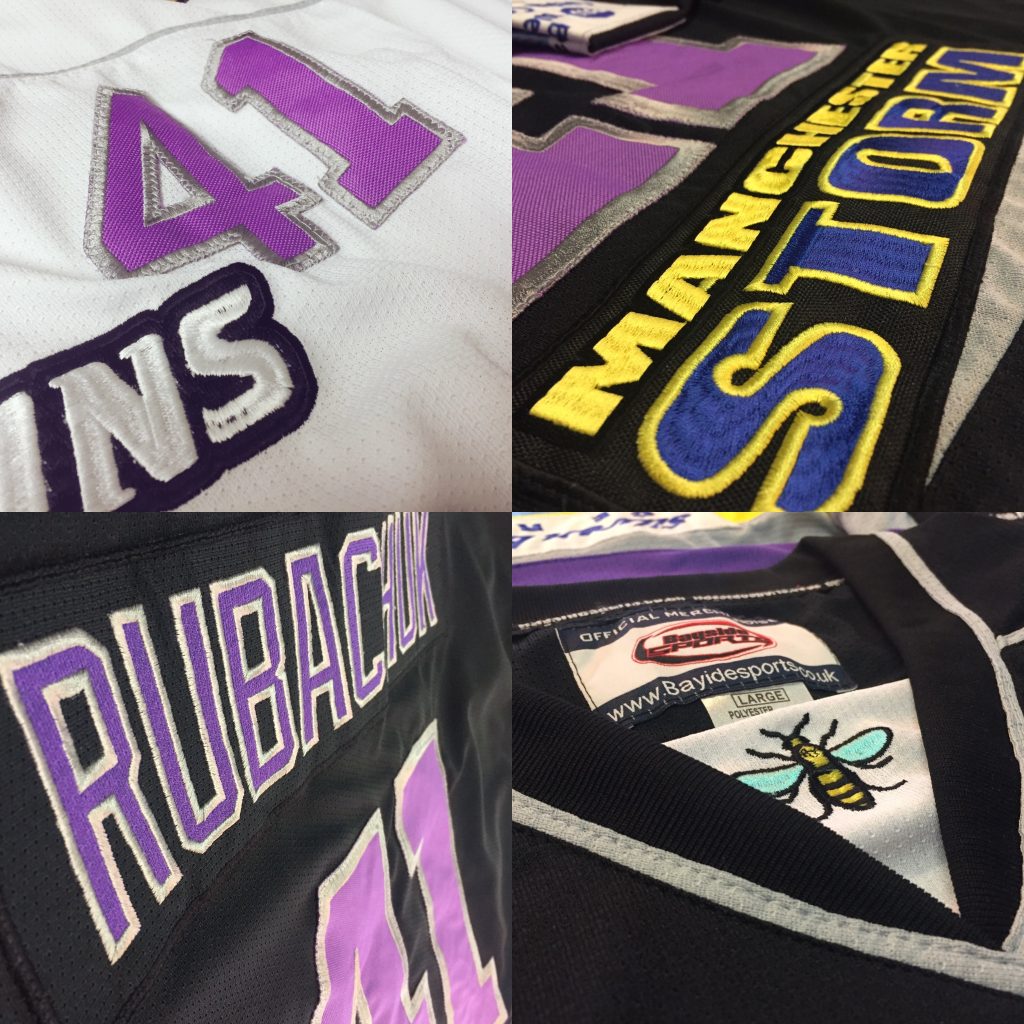 The white jersey will be used for the game against Sheffield at the Steelers Motorpoint Arena on Saturday 18th February, whilst the black version of the jersey will be worn at home the following night for the actual retirement game at the Storm Shelter.
On top of this, on Saturday (18th Feb) the players will also wear black jerseys, all featuring Rubacuck 41 on the back for warm up, and will then wear a white version for warm up on Sunday (19th) at the Storm Shelter.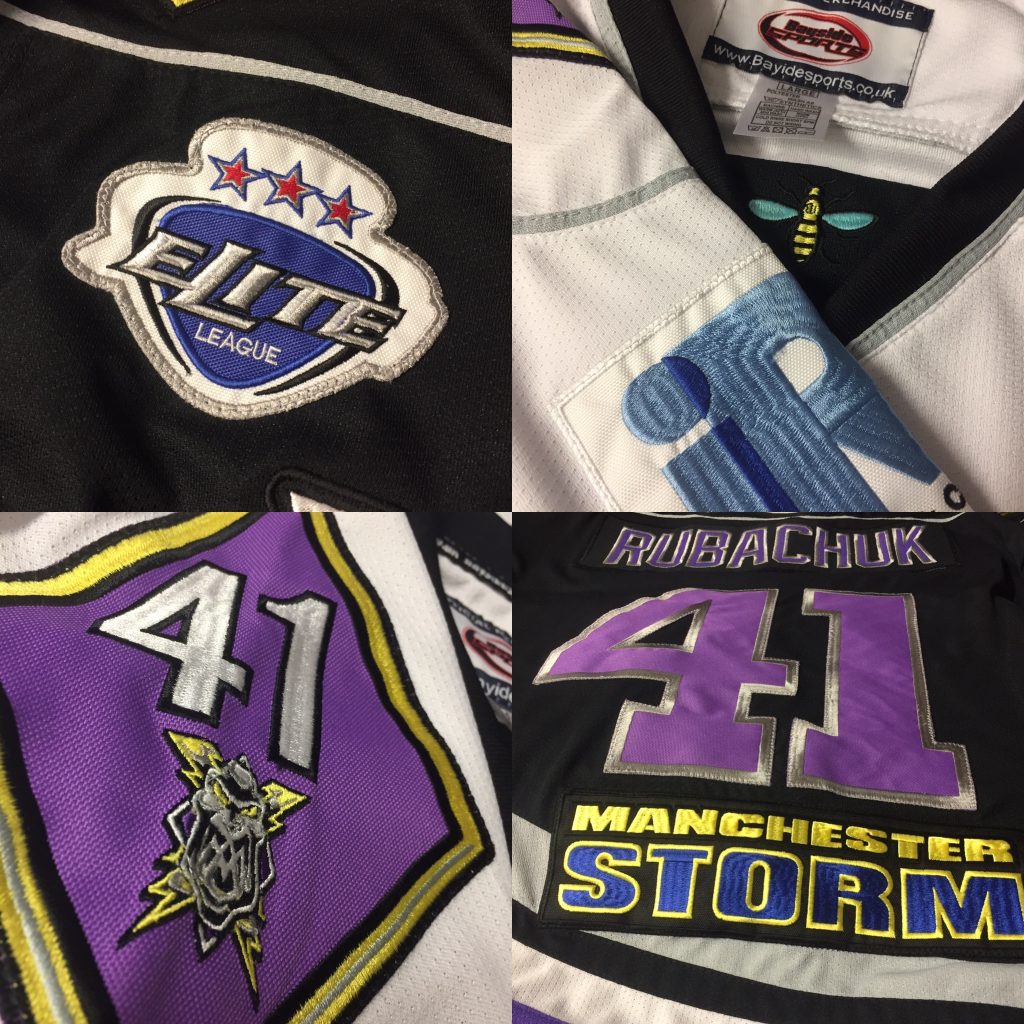 GM Neil Russell could not have been happier with the jerseys, commenting; "The Rubachuk weekend is going to be immense, and I know the fans have been waiting for this special jersey announcement since we announced Brad's return! I hope everyone will agree that the jerseys are beautiful, I know the players who have seen them think they're immense!! I anticipate all jerseys to sell very quickly, so get in early!"
We can reveal that the game-worn jerseys (which feature the current squad on the back) will cost £200, and the jerseys used during warm-ups, which all feature Rubachuk 41, will cost £125. These will go on sale tomorrow evening, with a prior announcement to be made on the club website and social media about how you go about purchasing these jerseys at midday (Thursday). Due to expected high demand, we are limiting the sales of these jerseys to 2 per email address, to ensure everyone has a chance of purchasing a jersey.
THERE WILL BE A DEDICATED EMAIL ADDRESS FOR FANS TO PURCHASE THE JERSEYS FROM REVEALED TOMORROW!!!
You can also purchase tickets for Ruby's retirement game on the 19th of February now! Faceoff is at 5:30 pm and tickets can be ordered online, by calling the box office on 0161 926 8782, or in person at the box office! The Official Supporters Club are also hosting a special "An evening with" night, where you can hear from the legend himself, John Hammond, & Dave Simms. Details for the night can be found HERE!