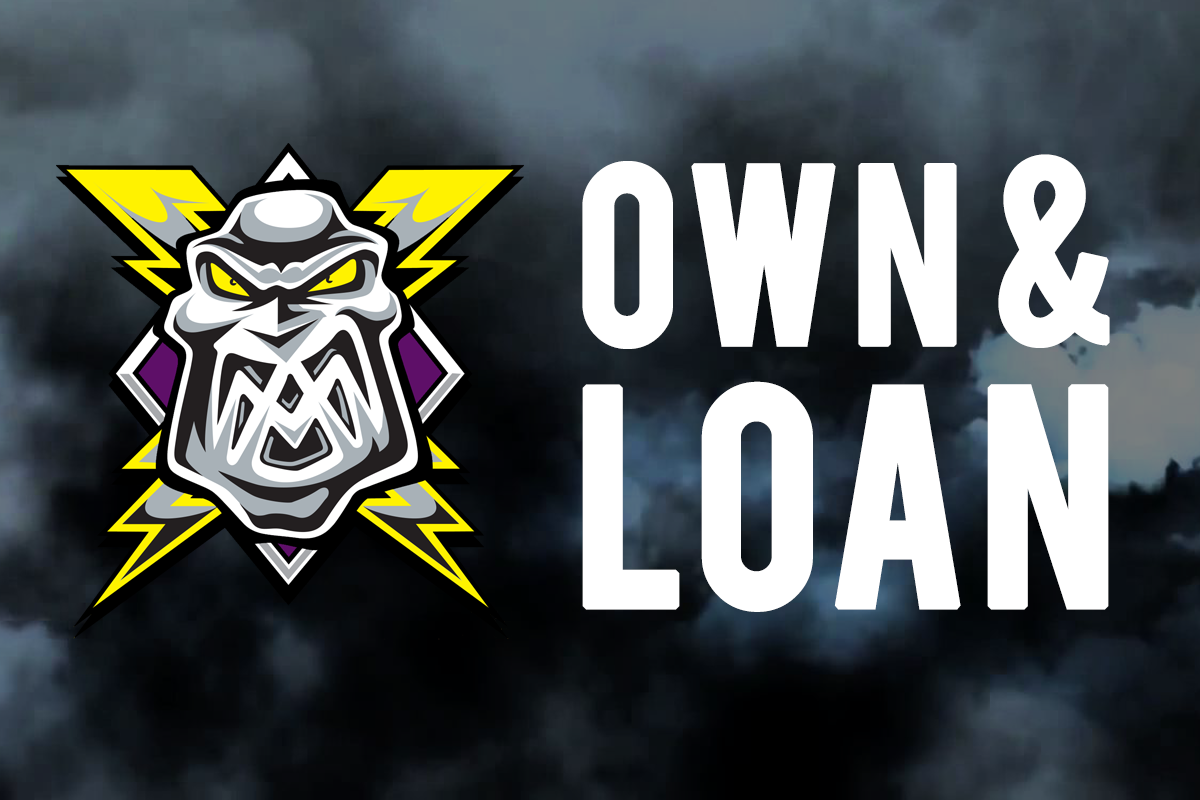 Storm launch Own & Loan 2017/18
SEASON TICKETS: The Go Goodwin's Manchester Storm are pleased to announce that season tickets for the 2017/18 Elite Ice Hockey League season are now available to purchase. Season Tickets can be ordered online by clicking here, by calling the box office on 0161 926 8782, or in person at the box office.
Your Go Goodwin's Manchester Storm are pleased to announce the details of the extremely popular "Own and Loan" scheme for the 2017/18 EIHL season!
Fans will have the opportunity to sponsor the Home, Away & Challenge Cup jerseys, plus the home and away warm up jerseys for the 2017/18 Elite League season.
Once you purchase your favourite player's 2017/18 jersey and 'loan' it back to the club, the shirt will be worn throughout the regular season, until the handover ceremony at the end of the season, where it will be presented to you by the player.
You can have your name, twitter username or buy it for friends/family as a birthday gift and surprise them with it as they see their name on the back of the player you choose.
If your chosen player is selected for "Shirt Off The Back", we will use your jersey for the first 2 periods of that game, before being swapped for a new jersey, for the 3rd period and presented to the winner of the competition.
From tonight (Monday 10th July) at 6pm, you can place your order by contacting the following email address: ownandloan@storm-office.com
The successful applicant will be sent an invoice to their email address and immediate payment will be required as follows:
Home Match Jersey: £200.00
Away Match Jersey: £200.00
Challenge Cup Jersey: £125.00
Home warm-up jersey: £100.00
Away warm-up jersey: £100.oo
Please note that your email has to have one of the following descriptions in the SUBJECT LINE:
(Player name) +
• Home Match Jersey
• Away Match Jersey
• Challenge Cup Match Jersey
• Home Warm Up Jersey
• Away Warm Up Jersey
*** Whilst you can send in as many emails as you wish, each email must have a unique player name and shirt description in the subject bar. Any emails received that do not comply will be voided. All Own & Loan's will be on a first come, first served basis.***