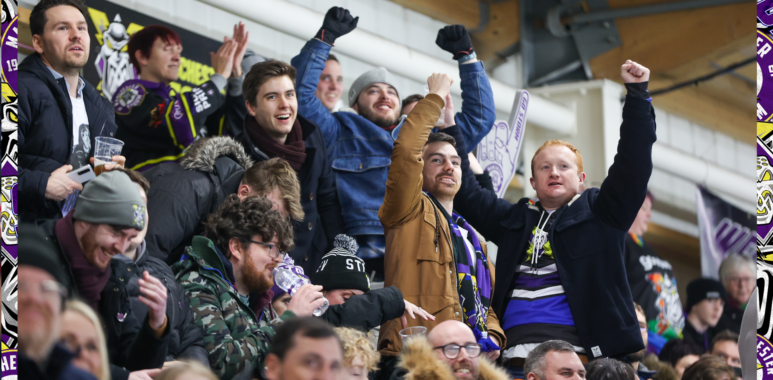 You, our loyal fans, are the lifeblood of this organisation, you have shown immense loyalty and we are keen to involve you more in how we grow the club moving forward.
As Head Coach Matt Ginn continues to work hard to give you a team to be proud of, we want to engage our fans and hear your ideas away from the on-ice product.
We are creating a fans forum, enabling you to give us your 'off ice' suggestions and ideas on how to make your game nights the best they can be.
This forum is the first in the EIHL, showing how close the relationship between the Club and fans is.
We are interested in hearing from all Storm fans on what you would like to see within the 'Storm Shelter'. If you are interested in joining the forum or simply have any ideas then please send an email to fansview@storm-office.com
This club is nothing without you, the fans and we'd love you to help us make your night the best possible experience.