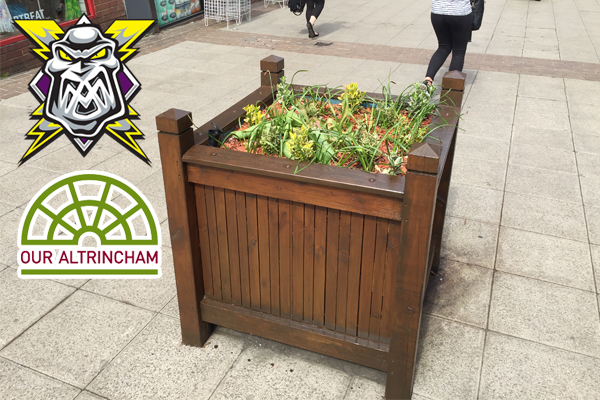 SEASON TICKETS: The Go Goodwin's Coaches sponsored Manchester Storm are pleased to announce that season tickets for the 2016/17 Elite Ice Hockey League season are now available to purchase. Season Tickets can be ordered online or by calling the box office on 0161 926 8782, or in person at the box office.
Your Go Goodwins sponsored Manchester Storm are pleased to announce that they have taken their partnership with Our Altrincham, the voluntary not-for-profit community group who focuses on environmental improvement & regeneration throughout Altrincham, to the next level as they take over custodianship of a planter located in Altrincham town centre.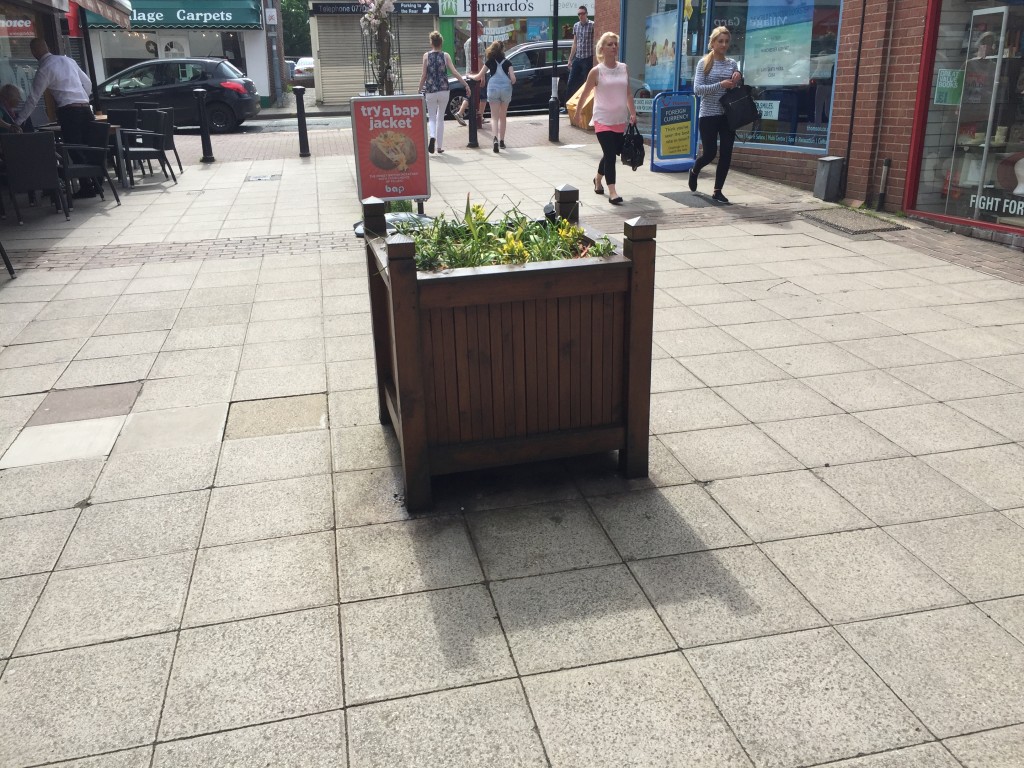 Located on George Street, Altrincham's main shopping high street, the planter will be decorated twice a year in Storm colours to help promote the team in the local community. In recent months, the Storms relationship with Our Altrincham has gone from strength to strength, most recently seeing 10 fans braving the cold and wet weather one Sunday afternoon to help prepare a new green area of Altrincham for planting. You can read about that HERE.
Neil Russell, General Manager of the Manchester Storm, had the following to say about developing the partnership between the Storm and Our Altrincham: "Here at the Manchester Storm, we place huge significance on being active within the community, and this venture with "Our Altrincham" is a small gesture from ourselves, but further highlights our eagerness to be a part of the local community, whilst allowing us the opportunity to promote Storm in a novel manner within the town centre."
Be sure to check back in the coming weeks as we prepare to decorate the planter under the spring/summer theme of "Best of British".