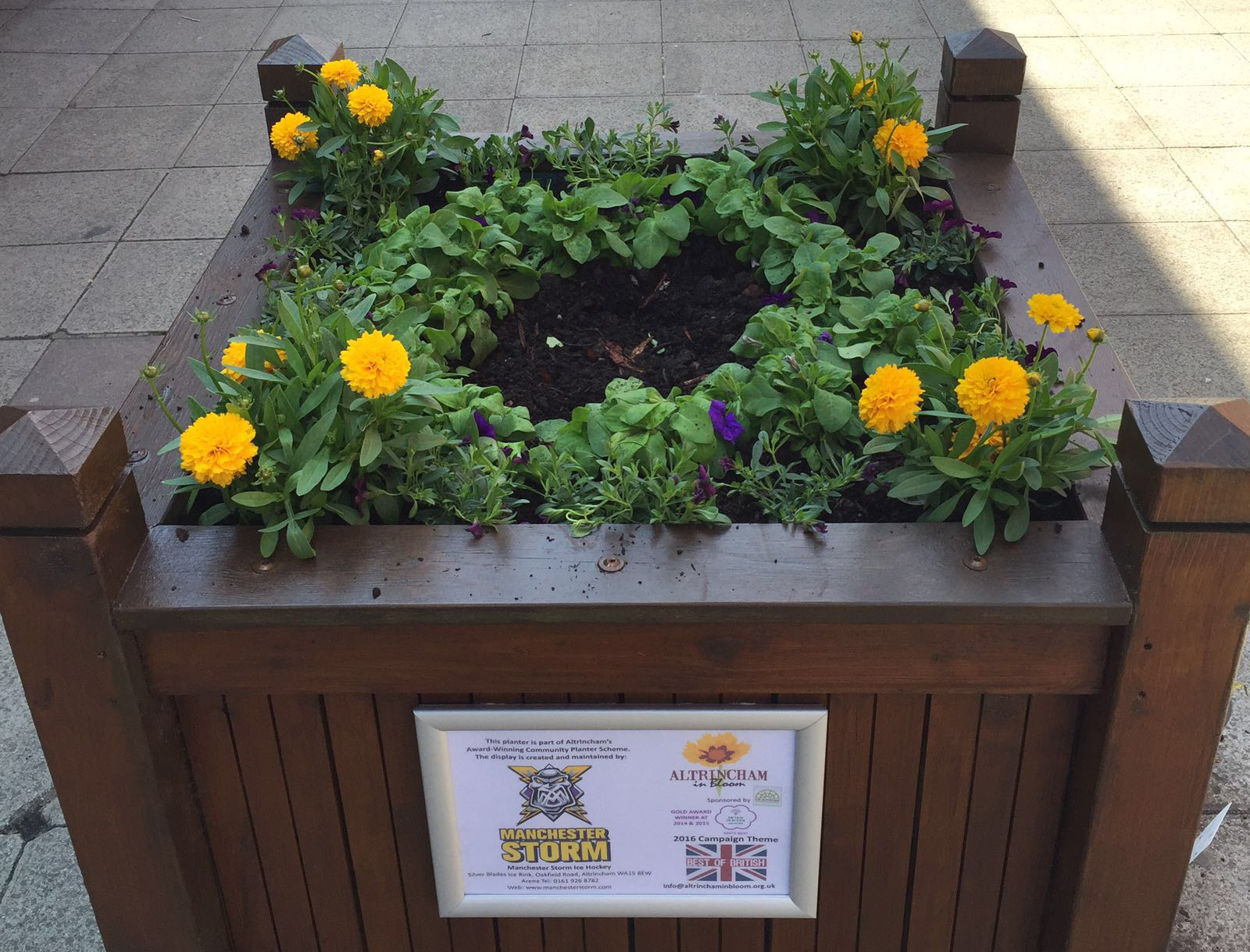 Storm Flower Up Their Planter!
SEASON TICKETS: The Go Goodwin's Coaches sponsored Manchester Storm are pleased to announce that season tickets for the 2016/17 Elite Ice Hockey League season are now available to purchase. Season Tickets can be ordered online or by calling the box office on 0161 926 8782, or in person at the box office.
With the sun shinning in Altrincham, your Go Goodwins sponsored Manchester Storm took the opportunity to begin planting flowers in their recently adopted planter in Altrincham town centre.
As reported earlier in the month, the Storm were delighted to have been offered the opportunity to take over the custodianship of the final "Altrincham in Bloom" planter by Our Altrincham, the voluntary not-for-profit community group who focuses on environmental improvement & regeneration throughout Altrincham.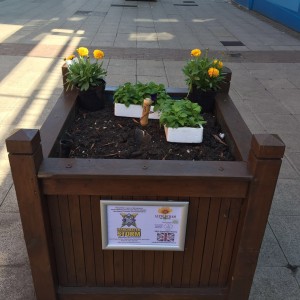 Located on George Street, Altrincham's main shopping high street, the planter will be decorated twice a year in Storm colours to help promote the team in the local community. Today saw the first flowers being planted, yellow and purple in colour of course, ready for the centrepiece which is being designed by Storm fan and artist Julie Thorpe.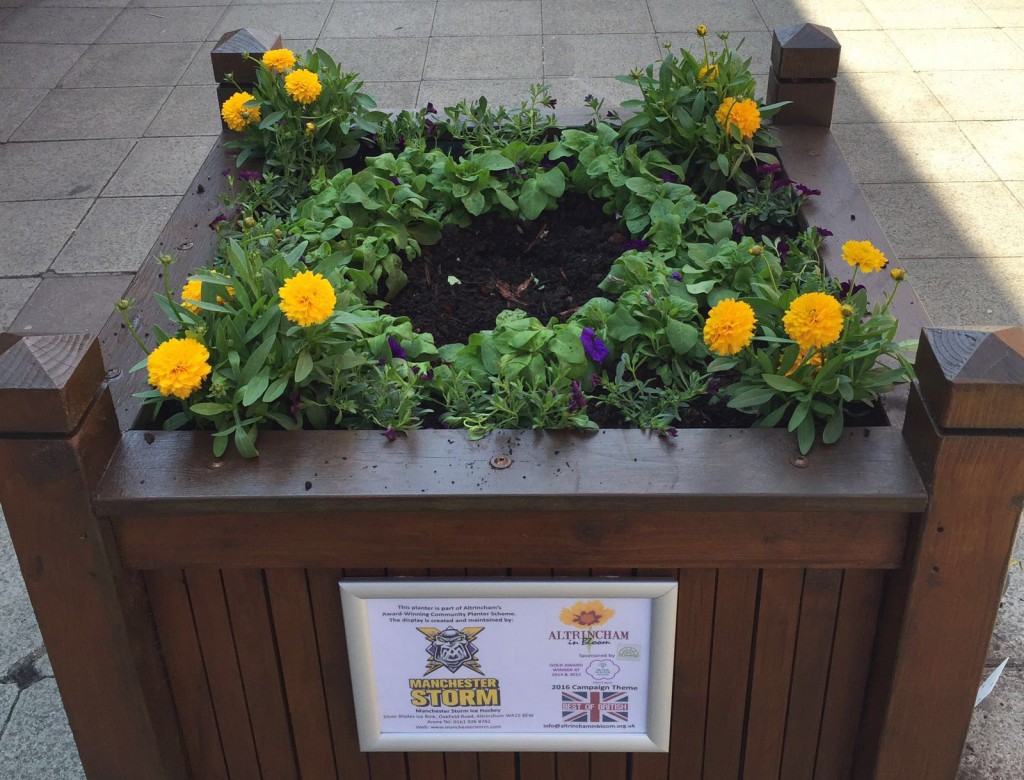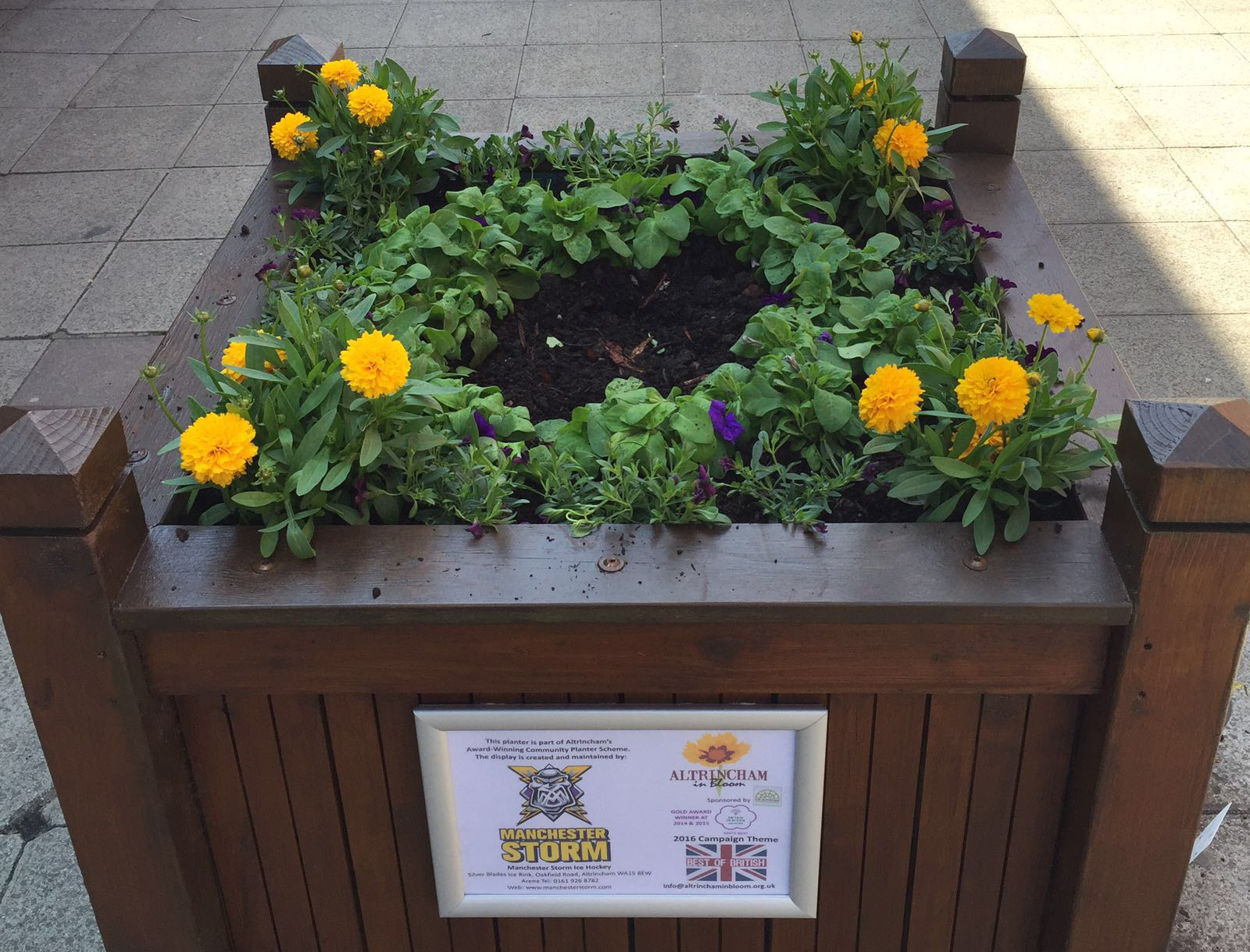 Be sure to check out the final design on our social media network once the centrepiece is installed in the coming weeks!
#StormInTheCommunity