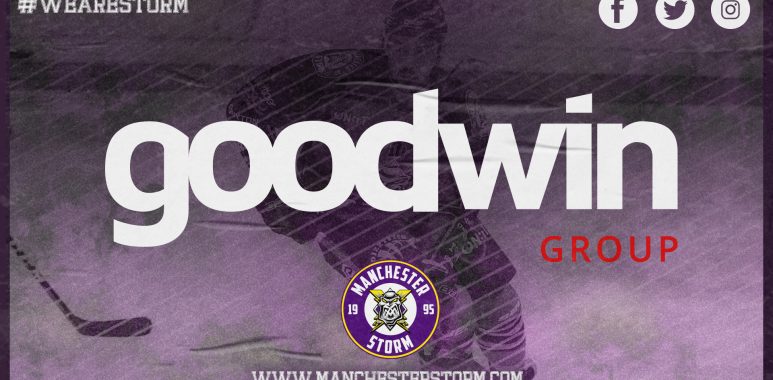 STORM PICK UP POINT IN OVERTIME AFTER GAME FULL OF CHANCES
TICKETS: Your Goodwin Group Manchester Storm welcome the Fife Flyers on Sunday the 9th February here at Planet Ice Altrincham in Elite League action! Tickets can be ordered online, by calling 0161-926-8782, or in person at the box office. Face-off is 17:30
Your Goodwin Group Manchester Storm played host to Guildford Flames, but fell just short with a 2-1 overtime loss.
The first period was an evenly contested affair with the two-goals split evenly. A turnover deep in the Storm zone cost the hosts, as Davies converted on the doorstep from Ferguson's feed. However, Ehrhardt's goal ensured the hosts went into first intermission break on an even scoreline, with helpers going to Ulmer and Melton.
The middle stanza was dominated by the hosts, but the scoreline remained 1-1 thanks to some solid goaltending from Fullerton in the Flames goal. This trend continued into the final twenty, as Ginn and Fullerton stood tall to prevent either side from scoring in regulation. However, there was a winner in overtime, when Foster outsmarted the Storm defence to seal the victory for the Surrey-based outfit.
Man of the Match: Dallas Ehrhardt (Storm) & TJ Foster (Flames)
TICKETS: Your Goodwin Group Manchester Storm welcome the Fife Flyers on Sunday the 9th February here at Planet Ice Altrincham in Elite League action! Tickets can be ordered online, by calling 0161-926-8782, or in person at the box office. Face-off is 17:30