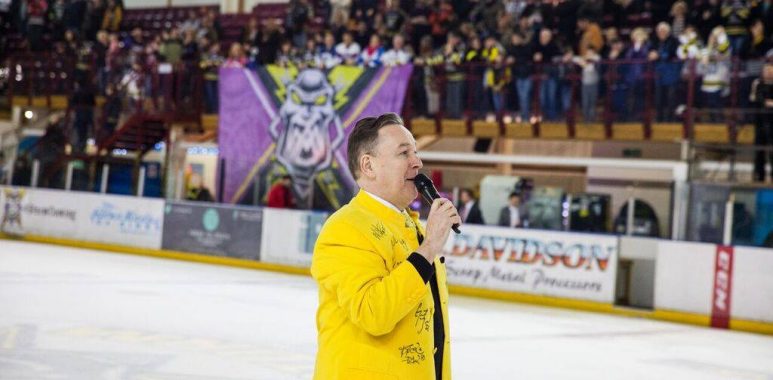 Latest News
Match Previews
End Of Season Awards: 'Legend' Jon Hammond set to return for one night only!
Your Goodwin Group Manchester Storm welcome the Guildford Flames on Friday 20th March here at Planet Ice Altrincham in Elite League action! Tickets can be ordered online, by calling 0161-926-8782, or in person at the box office. Face-off is 19:30
Your Goodwin Group sponsored Manchester Storm are pleased to announce the return of Jon Hammond for one night only!
Known for his time being the 'voice of the Storm' both old and new, Hammond is set to return on Wednesday 25th March 2020 for the End of Season Gala.
The annual event, which sees numerous awards being given out to the players, takes place from 7:30 until late at our partners, Cresta Court Hotel. See our event announcement here for more information.
Hammond is thrilled to be hosting the special evening, commenting; 
"It was a lovely surprise when Nick contacted me and asked me once again to host the end of season gala.
"I'm looking forward to seeing all the Storm fans and enjoying the excitement of what is one of the highlights of the Manchester Storm season." 
Please direct all enquiries to the Manchester Storm's Official Supporters club by emailing oscmanchesterstorm@gmail.com.
If you would like to sponsor a trophy please contact liam@storm-office.com for more information.
Your Goodwin Group Manchester Storm welcome the Guildford Flames on Friday 20th March here at Planet Ice Altrincham in Elite League action! Tickets can be ordered online, by calling 0161-926-8782, or in person at the box office. Face-off is 19:30