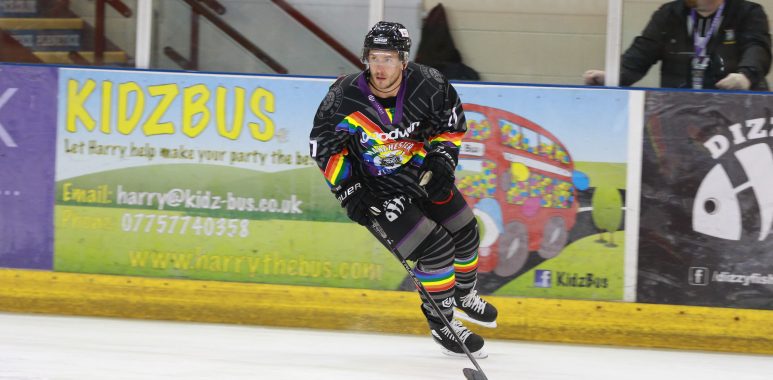 SPONSORSHIP NEWS: 'HARRY THE KIDZ BUS' RETURNS FOR SECOND SEASON!
SEASON TICKETS: Don't miss a moment of the action. Season tickets can be ordered online here, by emailing seasontickets@storm-office.com, or in person at the Storm Sports store.
Your Goodwin Group Manchester Storm are pleased to announce that Harry the Kidz Bus will return as sponsors for the 2019/20 season!
The Kidz Bus is a soft play double decker bus which is packed with a range of items; from slides and soft toys, to ball pits.
This unique bus caters to a variety of events, from weddings and christenings to children's birthday parties. Whatever the occasion, kids and their families will be sure to have a very special day.
The Kidz Bus is a local business, serving communities all around Greater Manchester and Cheshire. Locations include: Wilmslow, Altrincham, Macclesfield and Stockport. If you require a further away location for an event, the Kidz Bus will travel further, but is required to have earlier notice, and further fuel paid for.
If you are looking to hold a children's party, the bus will hold a capacity of up to 20 children from ages 3-9. If Storm fans are looking for an alternative kind of party for their kids, then look no further than Harry the Kidz Bus!
The club look forward to continuing this brilliant partnership with the Kidz Bus this season. Keep your eye on their social media for special offers and competitions!
You can show your support for The Kidz Bus by following them on Social Media below.
If you would like to become an official Manchester Storm sponsor for the 2019/20 season, please get in touch with Liam Hesketh at Liam@storm-office.com for more information! Full player sponsorship, rink advertising, brand placement, kit sponsorship, SMO and more available now.