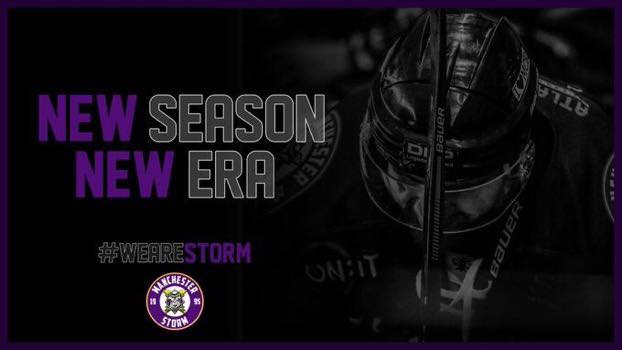 Storm confirms equipment manager for the 2019/20 season!
SEASON TICKETS: Don't miss a moment of the action. Season tickets can be ordered online here, by emailing seasontickets@storm-office.com, or in person at the Storm Sports Store. 
Your Goodwin Group sponsored Manchester Storm are thrilled to welcome Scott Glenwright as the Club's Equipment Manager for the 2019/20 season!
Scott – known as 'Scoots' will be filling the role, which was previously held by Dease, who relocated this Summer for EBEL side, Graz 99ers. 
Scoots joins the Storm from NIHL team, Hull Pirates. Having seven years experience as ice hockey equipment manager, he will be a brilliant team member, both in the Storm Shelter and at away games. Scoots will play a very important role at the Storm and the club is pleased to have him joining the other fresh faces for the season ahead.
Scoots is ready to kick-start the season ahead commenting:  
"I'm fitting in well, it's great. It really is a dream job for me and to be given the chance to work in the EIHL again is unreal following four great seasons with my hometown club, Hull.
"I am looking forward to the new season with the club. I just can't wait to get going and help in any way I can."
The Manchester Storm OSC are delighted to announce the launch for 2019/20 Own and Loan. You can find out more information here. Keep your eye on the OSC social media for more future announcements.