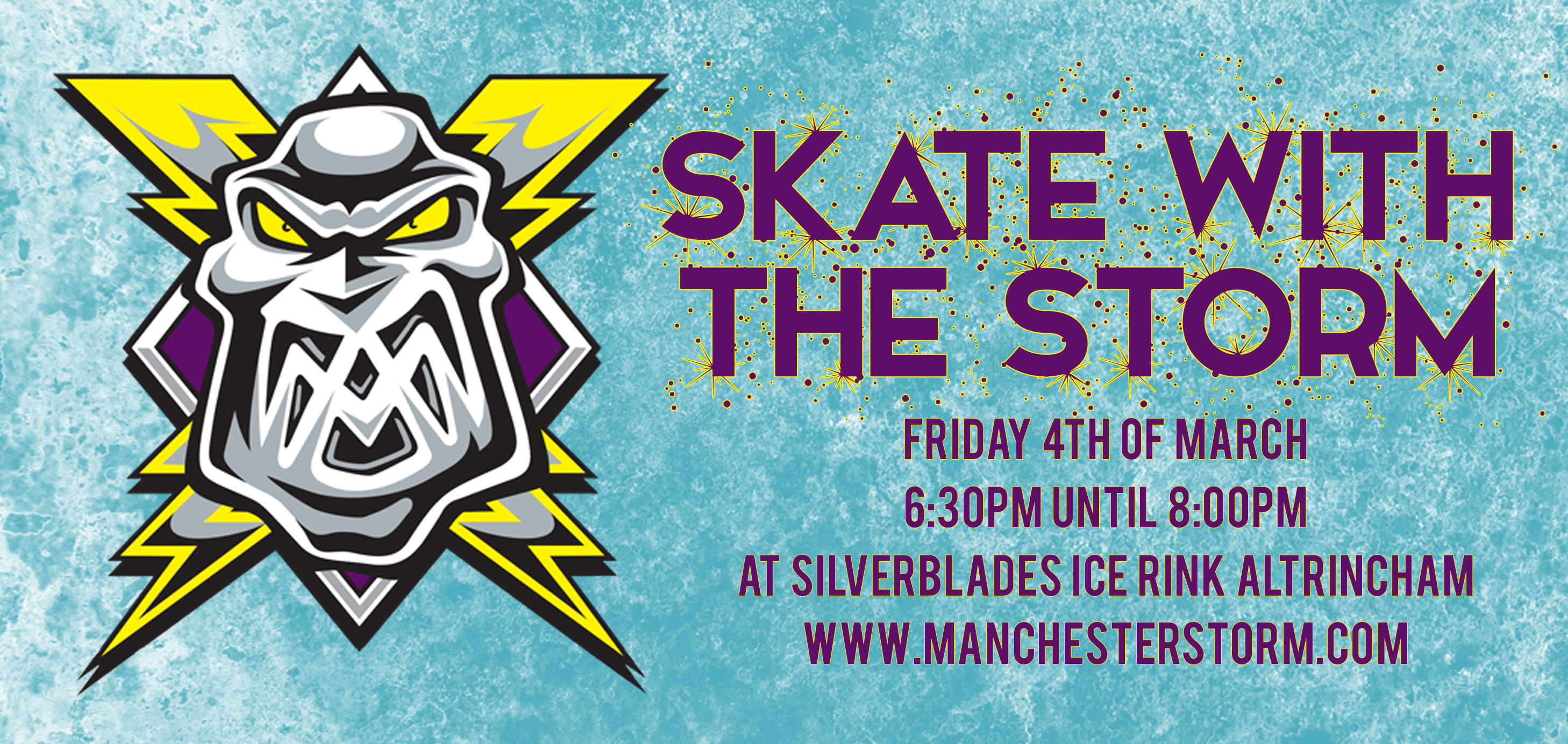 Skate with the Storm RETURNS!
NEXT HOME GAME: The Go Goodwins Manchester Storm face the Fife Flyers at the Storm Shelter on Sunday, 6th March (5pm face-off). Tickets can be purchased online by clicking here, calling the box office on 08700 852 929 or direct at the box office.
The Go Goodwins Manchester Storm are happy to announce that a skate with the players event will be held on Friday 4th March at the Silverblades ice rink from 6.30pm – 8pm.
In what is sure to be a great event, supporters will have the chance to take to the ice and skate with their favourite Storm players. This will also be a great chance for fans to get signatures and pictures with the players.
Normal public skating rates of £8.50 will apply for this event (Skate hire included). Silverblades Ice Card Holders will receive a discounted rate of £7