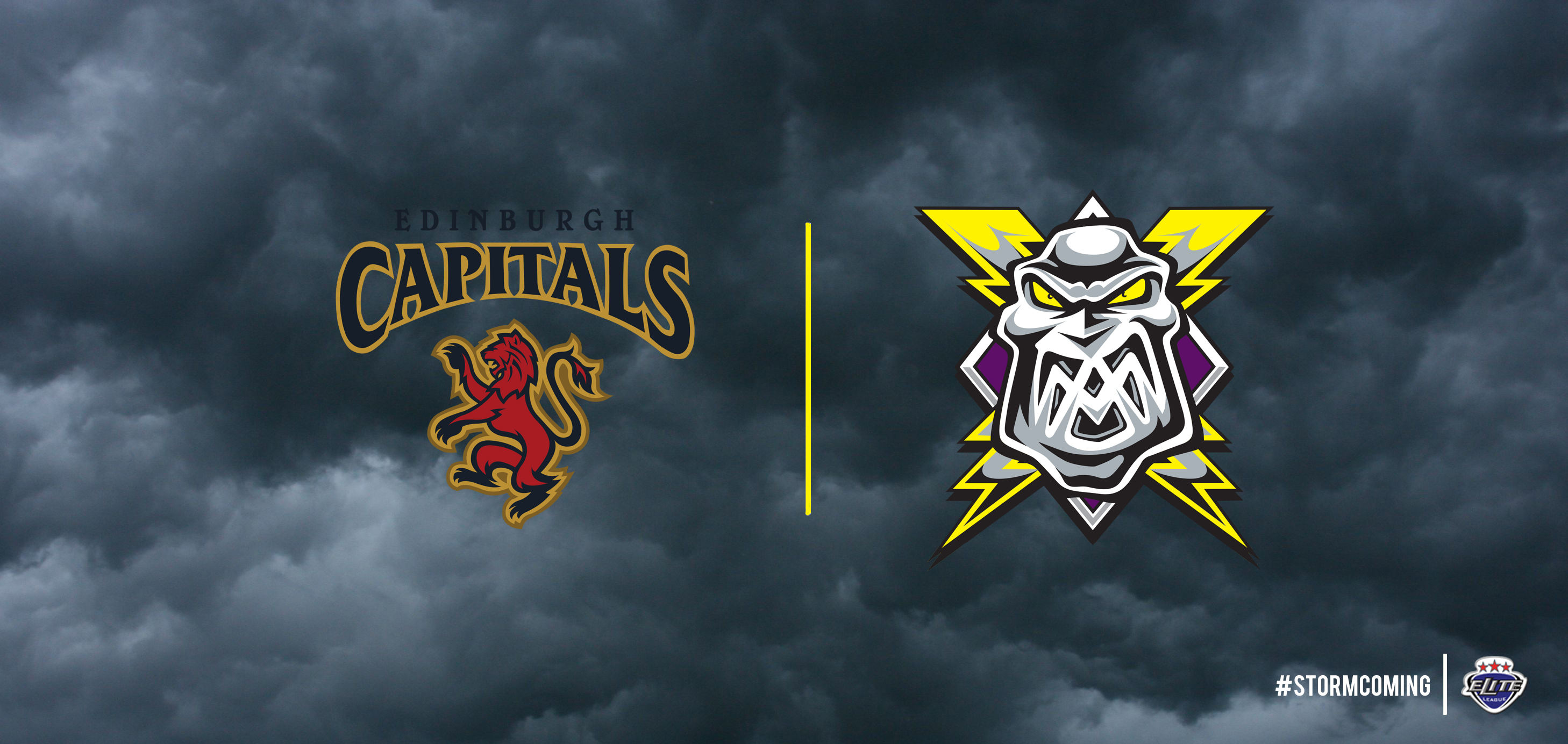 Edinburgh Capitals 1 Manchester Storm 4
NEXT HOME GAME: The Go Goodwins Manchester Storm face the Fife Flyers at the Storm Shelter on Sunday, 6th March (5pm face-off). Tickets can be purchased online by clicking here, calling the box office on 08700 852 929 or direct at the box office.
Your Go Goodwin's Manchester Storm skated away with another 4 point weekend, as they convincingly beat an injury ravaged Edinburgh Capitals side 4-1, to remain 8th in the table and in a playoff place.
The first period saw the Storm come flying out of the locker room, and within the first 45 seconds were one nil up, as Matt Sisca blasted home from a wonderful pass by Paul Phillips. Despite being down so early on, the Capitals continued to push hard for their opening goal. The hockey moved end to end, with both teams going close, but it was the home side who slotted home next, as the towering Caps D-Man, Kyle Bigos, got one past Zane Kalemba in the Storm net whilst on the powerplay. The Storm were determined to restore the lead, and Matt Paton with his second of the weekend, did just that with a rocket of a strike, putting the Storm 2-1 up.
Tempers began to rise, and during the second period there were numerous scuffles, with six penalties being handed out for roughing to both sides. The Storm went 3-1 up just after the half way mark, when Latvian D Man, Ricards Birzinsh, launched a shot at net, that was tipped in by captain Matty Davies.
The third saw tempers flare with not one, but two fights occurring during the final 20 minutes of play. This was after Omar Pacha put the Storm 4-1 up early in the period to all but seal the victory for the Storm. Storm forward, Matt Paton,  dropped the gloves with Caps player Ned Lukacevic with less than two minutes to go, much to the enjoyment of the travelling Storm fans who had made the long drive north through difficult conditions and heavy traffic. Paton is a firm fan favourite with his high energy play and total commitment night in, night out.
With the sound of the final buzzer, Storm had completed another 4 point weekend, and with the Coventry Blaze losing to the Nottingham Panthers, Storm remain in 8th place. The playoff push is in full swing with excellent results & performances from the Storm team of late. There are 3 home games left in the regular season, and HOPEFULLY one hole play off game, so if you haven't been to see Storm as yet, get yourself down to Silverblades Altrincham to support the team in their play-off pursuit. Ice hockey is the fastest sport on the planet, with speed, skill and physicality on show, and is incredible night out for families. #BeThere #LetsGoStorm #PlayOffPush