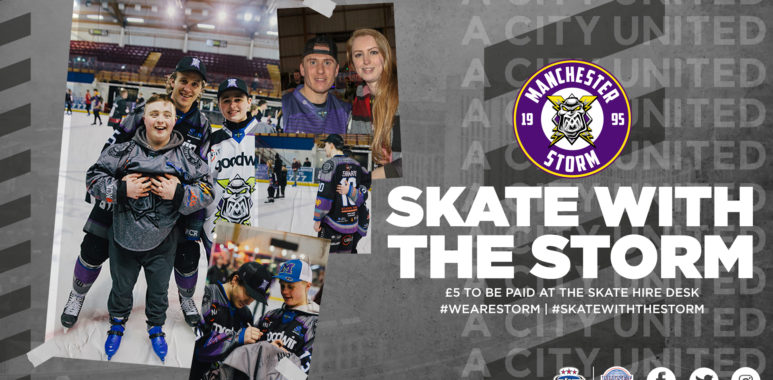 SKATE WITH THE STORM RETURNS THIS SATURDAY!
Manchester Storm are delighted to announce the return of 'Skate With The Storm'
Fans will have the opportunity to skate with their heroes following the fixture against Dundee Stars on Saturday 13th November!
Planet Ice have kindly agreed the club will have the ice until 11PM on Saturday following on from the fixture and all you need to do is head to the 'Skate Hire' window which is located under Block 107 and pay a fee of £5 (This includes skate hire should you require skates from Planet Ice). You'll then be stamped and able to enter the ice.
The 2021/22 Manchester Storm squad will then be available for autographs, photographs or even just a chat as you make your way around the ice!
Planet Ice have also confirmed that 'Jacks Bar' will also remain open until 11PM on the night.
Tickets for the fixture are available HERE!
We look forward to seeing you all Saturday at the Storm Shelter.
#WeAreStorm | #Manchester