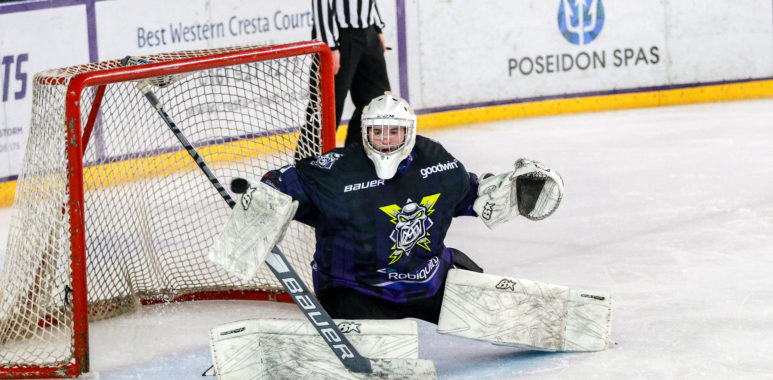 BREAKING | JAMES DOWNIE TO START IN GOAL THIS WEEKEND
British netminder James Downie is to start both home fixtures for the club this weekend, taking on Dundee Stars in league action Saturday evening and Nottingham Panthers on Sunday in our final Challenge Cup fixture.
With Matt Ginn forced to leave the fixture last Saturday against Guildford Flames due to injury, this gives James the opportunity to step into the starting role and gain valuable playing time and experience.
#1 Matt Ginn is due to see a specialist again next week at which point we should have a clearer picture on the extent of the injury.
With the volume of fixtures over the coming weeks along with not wanting to overwhelm young James Downie, the club are close to securing the services of a netminder and looking to get the deal over the line early next week.
Head Coach Ryan Finnerty had this to say; "This is a great opportunity for Downs. Getting action like this so early in his career is what every young goalie wants and we are confident with him between the posts. I hope that our fans can get behind James, we know he is a special talent and a young British netminder we're excited to see develop here in Manchester"
Tickets for this weekends fixtures are available HERE
Tickets for this weekends live-streams are available HERE
You can also secure your seats by calling 0161-926-8782 or in person at the Planet Ice Box Office.
Saturdays league fixture against Dundee Stars will see doors open 6PM for a 7PM face-off.
Sundays challenge cup fixture against Nottingham Panthers will see doors open 4.30PM for a 5.30PM face-off.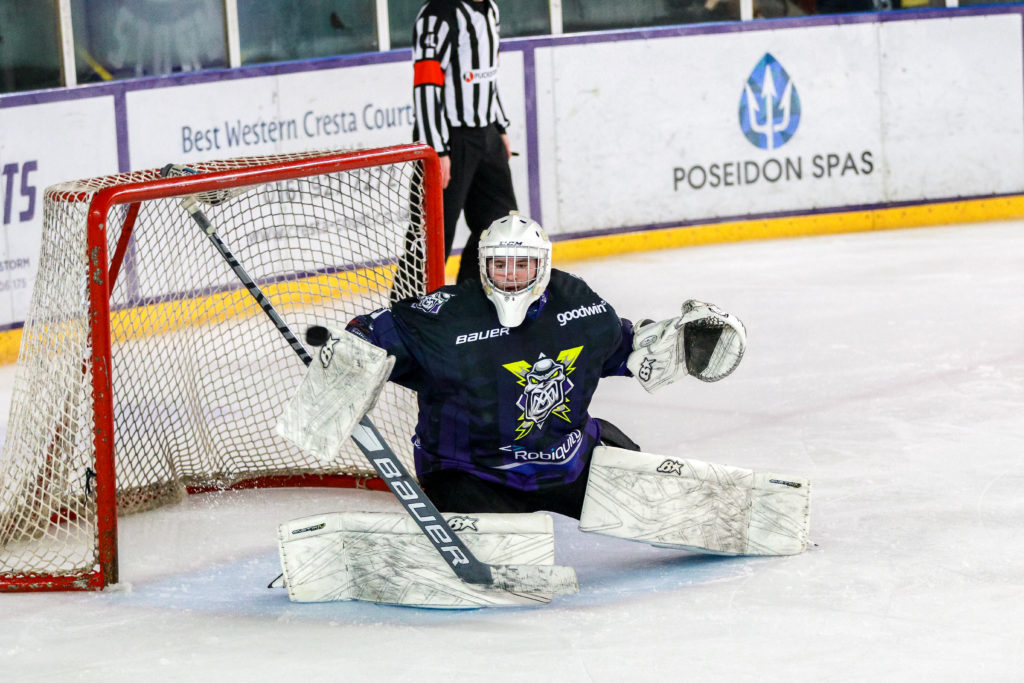 #WeAreStorm | #Manchester