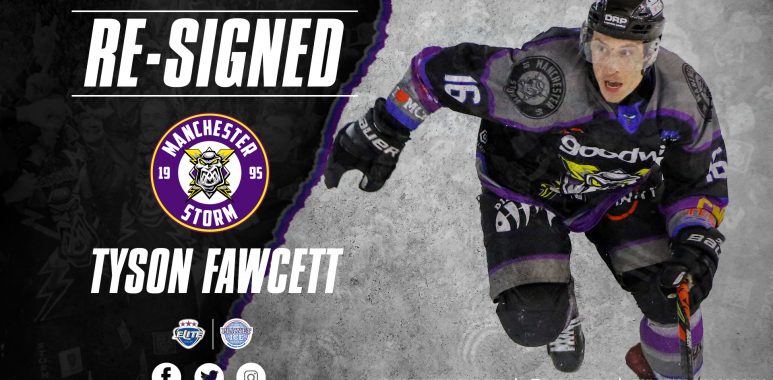 Manchester Storm announce first signing of 20/21 Elite League campaign!
Your Goodwin Group Manchester Storm are delighted to announce the return of forward, Tyson Fawcett!
The speedy forward made a positive impact on teammates and fans during his debut season with the club. Despite the EIHL season coming to an abrupt end, Fawcett looks to impress once again during his second appearance. 
The 2019/20 season was a success for the 26-year old. Both a goal scorer, and a playmaker, Fawcett totalled 26 points, including 14 goals and 12 assists. With his consistent use of speed and explosiveness, and the ability to stick up for himself and his team whenever required, Fawcett was one to watch last season, and finished the season as the top goal scorer on the roster.
With plenty of junior hockey experience under his belt, Fawcett first went pro in 2014/15, when he traded the OHL for the ECHL. There he signed for the Ontario based team, Brampton Beast, producing 24 points in 59 games. His debut pro season also landed him an All-Star appearance. 
Fawcett remained in the ECHL for another four seasons, icing for American sides, Evansville Icemen, Elmira Jackals, Tulsa Oilers and Fort Wayne Komets. The 2016/17 season saw Fawcett on loan to AHL side, Rochester Americans. Prior to signing in the ECHL, Fawcett iced for the Atlanta Gladiators. During his time in the ECHL, he made 296 appearances, and tallied 122 points. 
The Manchester Storm will be Fawcett's home for the second year running, and the club are happy to have secured his services. 
Head Coach, Ryan Finnerty, commented:
"Fawcett was the surprise of the season. His game continued to improve throughout the season and I think he can excel into a dominant player in the league. We are very happy to have him back." 
Tyson also commentated on this return:
"I'm super excited to be back in Manchester! I love the people of Manchester and the Manchester Storm organisation. The fans also helped make it an easy decision to come back. I can't wait until the season starts and see how loud the Storm Shelter can get this year!"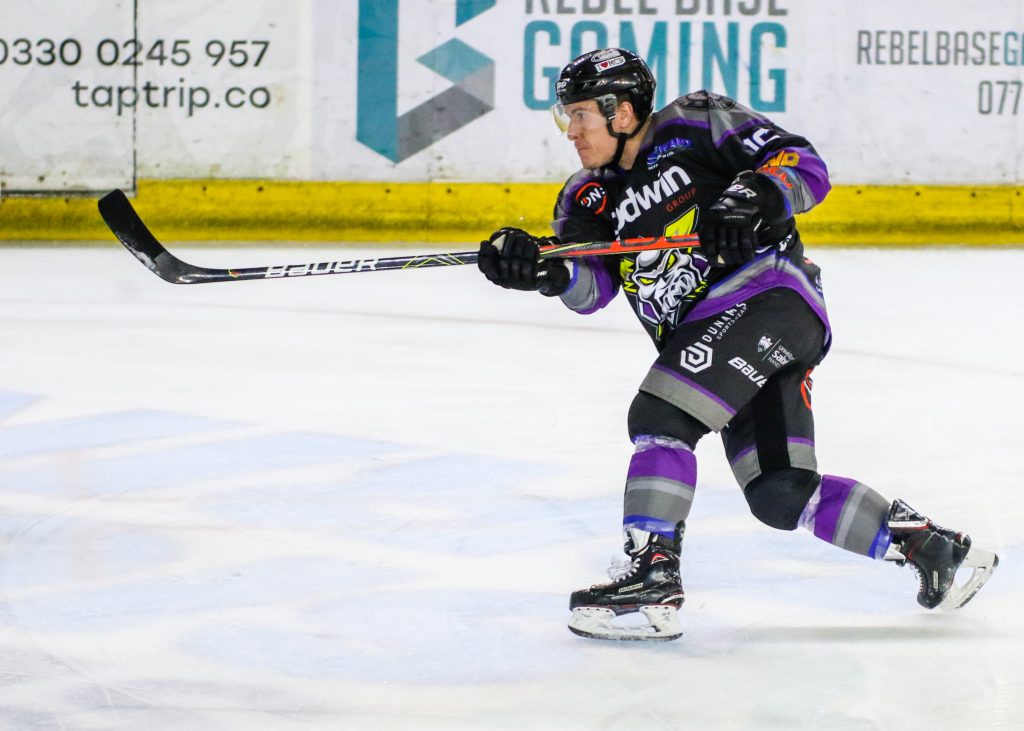 Player Profile
Born: Ontario, Canada
Position: Forward
Age: 26 years old
Shoots: Right
Height: 5ft7
Weight: 75 kg