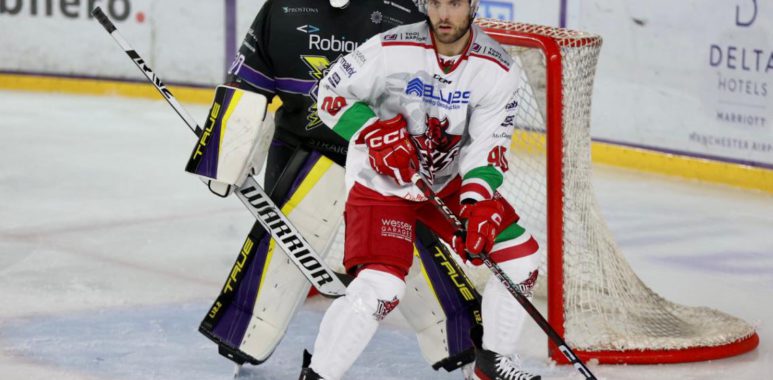 Scoreline flatters Devils after hard fought performance from Storm
A difficult night offensively for the Storm saw Cardiff Devils take both points away from the Shelter with 3-0 victory.
An evenly contested opening period saw no major goal scoring opportunities created by either side. However, after several minutes of heavy checking by both sides things would eventuality come to blows between Louis and Ruddy, in the 18th minute. A prolonged 5on3 chance for the hosts was expertly killed by the Devils to ensure the first would remain goalless.
The fractious and tetchy nature of the game continued throughout the middle period, as both sides battled fiercely for the games first goal. Unfortunately, it would be the Devils, on the powerplay, that eventually drew first blood. A well-directed shot from inside the circle by Coughler, in the 34th minute, saw the visitors take the lead. Not long after this, Cardiff would double their advantage through an exceptional team goal by the visitors, which was rounded off by Waller.
The final period saw the Storm show plenty of endeavour against a strong Devils side – but the combination of solid goaltending and heavy forechecking along their blueline prevented the hosts from registering a goal in the game. A late empty net goal for Cardiff would ensure the result was confirmed with just over one minute remaining.