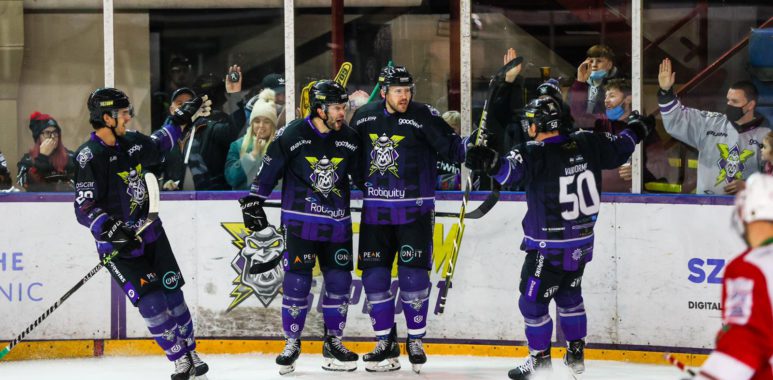 REPORT | STORM FALL SHORT, PICK UP POINT IN OVERTIME AGAINST DEVILS
A battling home performance by the Storm saw them fall just short of victory in overtime, as the Devils took home 2 points courtesy of the 3-2 win.
A fast-paced opening twenty minutes of play saw the hosts dominate large sways of the action. Despite their efforts, the Storm were unable to trouble the scorers – with Fawcett's 1:1 attempt (whilst shorthanded) undoubtedly the best scoring opportunity that presented itself. Against the run of play, in the 17th minute, a deflected shot by Lammon from O'Connor evaded Bacashihua to hand the Devils a slender one-goal lead heading into the first break in play.
Manchester were able to draw level through Hamilton, after some exceptional build-up play by linemates Brady and VanWormer, in the 28th minute. One outstanding team goal would be exchanged for another, as an effective Devils powerplay unit worked the puck around rapidly before Reid slammed home in the 32nd minute. An entertaining bout between Thompson and Mikkelson raised the roof, in the 35th minute. The Storm were almost able to capitalise on the momentum late in the middle period with Facwett's effort ringing the crossbar.
A tight checking final period saw both teams offering little in the way of scoring chances, until an excellent two-zone pass by Hamilton split the Cardiff defence. The recipient of the feed was VanWormer who neatly lifted the puck beyond Kozun in the 50th minute. The final ten minutes of action were played in a tentative manner, in a stark contrast to the previous fifty.
Less than 90 seconds into overtime and the encounter would be settled by Cardiff with Register's wristshot sneaking behind Bacashihua on the man advantage.