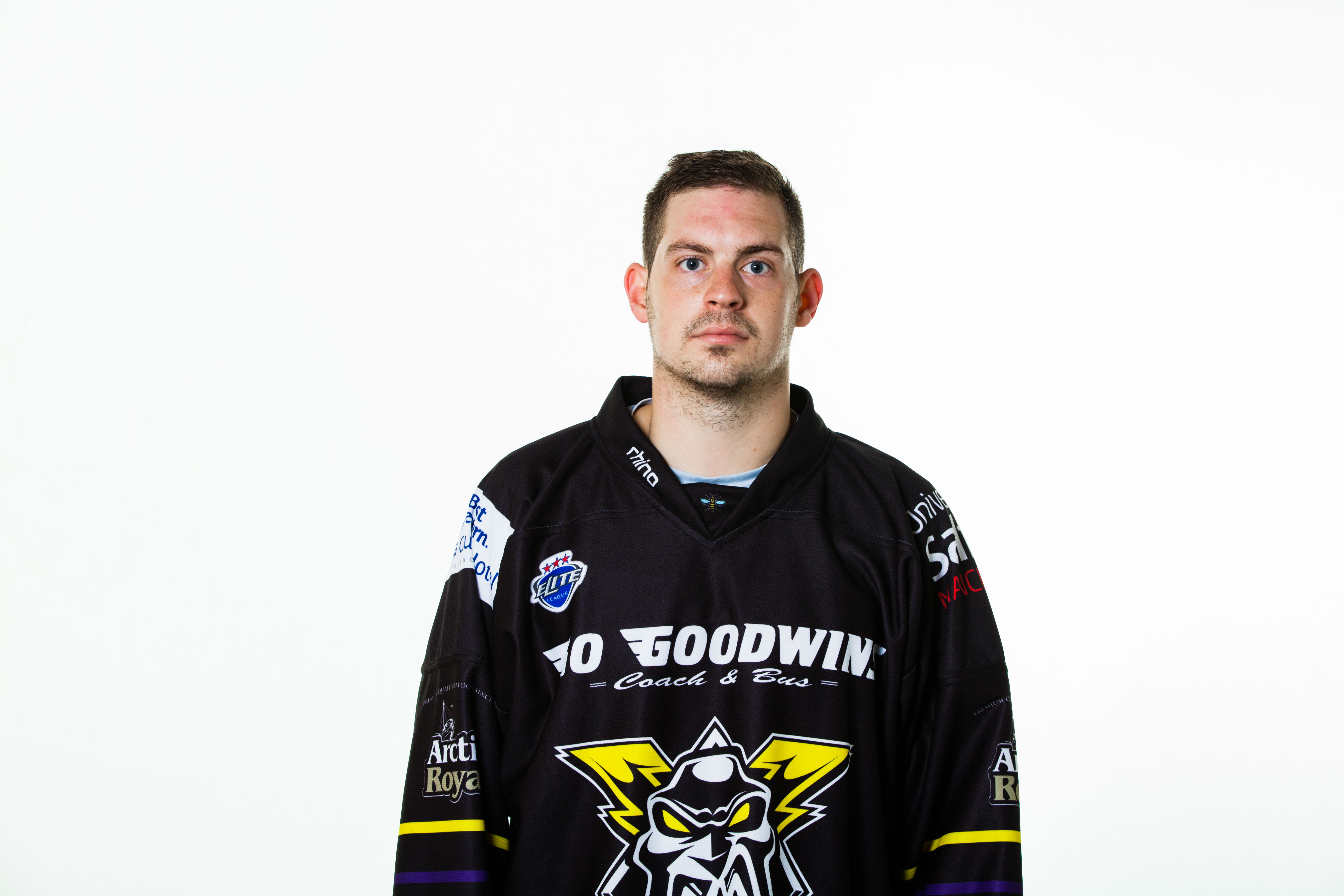 PRINCE PROUD TO BE BACK IN GB FOLD
TICKETS: The Go Goodwin's Manchester Storm are back in action THIS Saturday 11th March when we take on the Edinburgh Capitals. Faceoff is at 7:00pm and tickets can be ordered online, by calling the box office on 0161 926 8782, or in person at the box office!
Manchester Storm forward Jack Prince says he's proud to back in the Great Britain fold after his call-up to Pete Russell's preliminary squad for the World Championships.
He has been named in the 28-man team for the international double header against Poland before the team is whittled down to 23 ahead of the Championships in Belfast.
And Prince revealed being part of the GB set-up was part of the reason for his return to the UK after seven years in North America after missing out last year.
"One of main focuses when I returned to England last year, was getting myself back into the GB squad and I'm fortunate enough to have been given the chance to do that," Prince said.
"Hopefully I can impress enough in the two games against Poland and be involved in the World Championships.
"When you get that phone call or email, it's massive. Growing up in this country, all you dream about is representing your Conference before you even get to England or a GB team.
"It's all about the pride, to hear your national anthem when you win the game is breathtaking and a truly speechless moment.
"Then you hope you'll get the call to the full men's team, which I did two years ago.  I missed out last year, which was frustrating and it was one of the reasons I came back."
More immediately, Storm face two crucial games in the fight for the play-offs, with Edinburgh Capitals coming to the Storm Shelter on Saturday night.
They then head to Scotland for a top eight showdown with Dundee Stars and Prince says Storm owe the Caps after losing in the last meeting between them two weeks ago.
He added: "The two games are certainly winnable and we slipped up against Edinburgh a couple of weeks ago where we didn't really play our game at all.
"It was a game where we went off track and you're bound to have those, but we've worked hard to get back on there since then.
"We definitely owe Edinburgh one.  We take a lot of pride in our home games and we want to make it as punishing as possible for teams who come to play against us.
"We've had good hard weeks of practice and a game on Wednesday.  The key is working and working and trying to stay positive, which is the biggest part for us right now."
AUDIO: