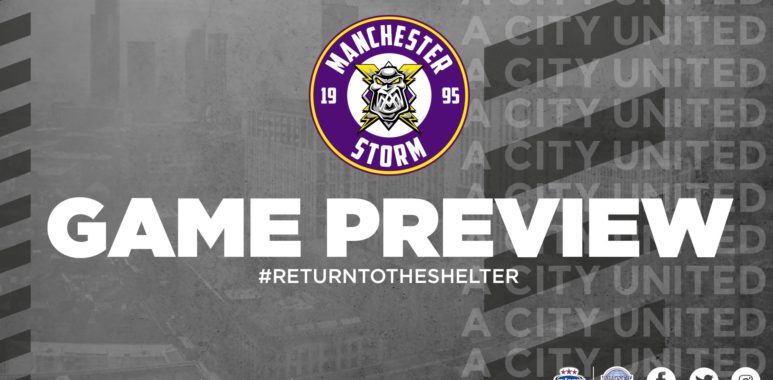 Latest News
Match Previews
PREVIEW: Storm face Panthers at home this Sunday
Tickets for Manchester Storm's upcoming home games are available here!
Manchester Storm vs Nottingham Panthers – Sunday 3rd October @17:30 (Challenge Cup) – Planet Ice Altrincham
For the first time since the Elite Series in Nottingham, Storm face the Nottingham Panthers. Expect a competitive game as the first meet up sees both teams battling for Challenge Cup Points.
Doors open at 16:30 on Sunday 3rd October for a 17:30 faceoff.
For ticket prices, match night entrances and more, read about What to expect on match nights here.
View Manchester Storm fixtures for the upcoming 2021/22 season here.
Can't make the game? Get the webcast here.
EIHL Rules
Read about new faceoff procedures here.
Read about the trapezoid zone here.
Storm Sports
Our shop, Storm Sports will be open an hour before the game and intermissions for all your merch needs, from foam fingers, to headwear and jerseys.
Don't forget to pop in to see what's on offer. You might find something for your Christmas wish list.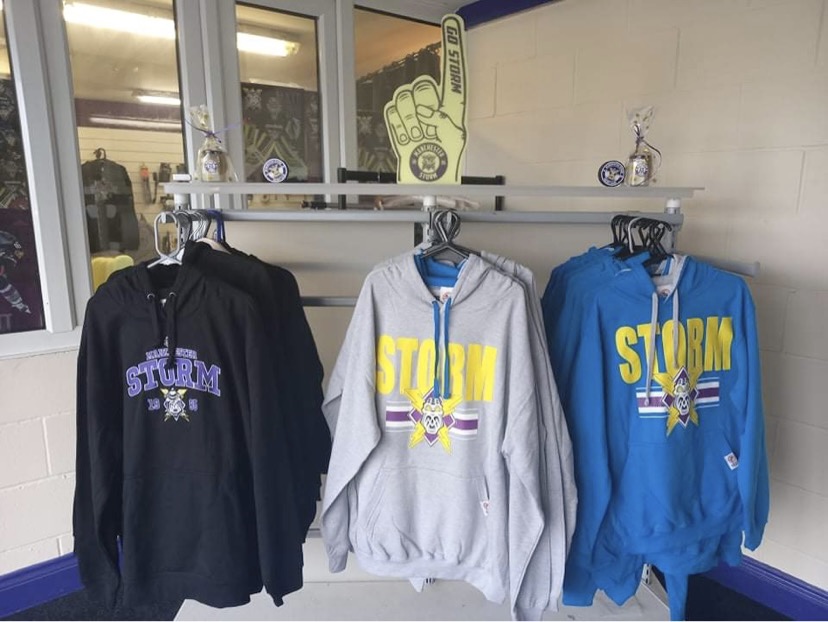 Kit Sponsorship
Manchester Storm are delighted to announce the launch of the official 2021/22 'Kit Sponsorship' grid. You can sponsor one of the team's kits throughout the season.
Each kit sponsor will have their name mentioned on the piece of equipment for the duration of the season and you will also receive a signed photo of your chosen player.
Have a look at what's on offer HERE.
The visitors
Head Coach, Tim Wallace and management selected some fresh faces ahead of the 21/22 season.
Defence include J.C Brassard and Brady Norrish who join from the ECHL and Taylor Doherty, who joins from the Polish league. British defenceman, Stephen Lee returns to the club from Guildford Flames, following a stint with the Panthers for the Elite Series.
New forwards on the roster include Simon Suoranta, Mathieu Tousignant and Matt Lane to name a few.
Brit forward, Matt Myers swapped Devils kit for Panthers over summer, returning for the first time since 2013. Morgan Clarke-Pizzo, son of former long time Panthers player, David Clarke joins the team for his EIHL debut, Jack Hopkins also joins the club for his EIHL debut.
Tickets for Manchester Storm's upcoming home games are available here!