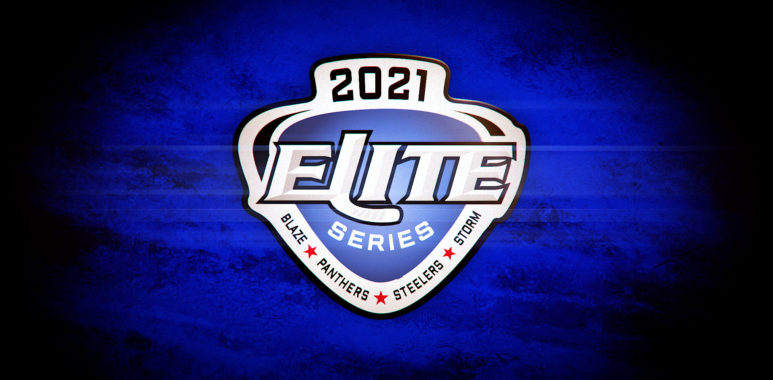 PLAYOFF PACKAGE STREAMING PASS ON SALE NOW!
Don't miss a moment in what promises to be an exciting finish to the #2021EliteSeries!

With the 2021 Elite Series 'regular' season coming to a close at the end of this weekend, we are pleased to confirm streaming details for the playoffs which begin on Tuesday 27 April:
Playoffs Package
This package covers up to seven games: four Semi-Final matches, plus the 'Best of three' final:
£49 Playoffs Package
£42.80 Playoffs Package for those who previously bought the 24-game package
Individual games
One-off individual game passed remain unchanged at £13.
Packages are on sale at: www.eliteleague.tv
The playoff schedule is confirmed as follows:
Tuesday 27 April
17:00 Semi-Final 1 First Leg
20:30 Semi-Final 2 First Leg
Wednesday 28 April
19:00 Semi-Final 1 Second Leg
Thursday 29 April
19:00 Semi-Final 2 Second Leg
Saturday 1 May
Sunday 2 May
Monday 3 May (Bank Holiday)
19:00 Final Game 3 (if needed)
What if I bought the 24-game pass, but don't want to take the 'Playoff Pass' – how do I claim my free game?

You should have received an email about this directly, with instructions on how to watch one of the Semi-Final games for free as promised. If not, please contact the support via our streaming page.