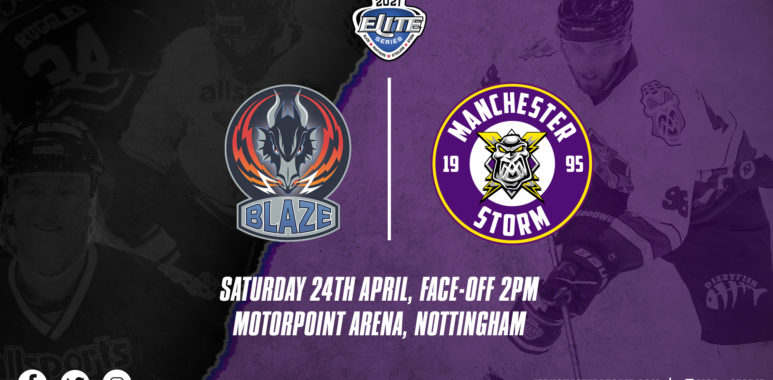 MATCH PREVIEW | Storm look to extinguish Blaze in penultimate 'regular' season fixture!
Coventry Blaze v Manchester Storm 24th April @ 14:00
Manchester Storm look to stay ahead in the Elite Series table against Coventry Blaze this Saturday and It won't be a game to miss. Storm are looking to pick up a win and if all other results go their way, set up a 'winner takes all' situation with Sheffield Steelers on Sunday to determine who finishes at the top of the table. The playoff seeding is at stake ahead of next weeks Semi-finals, this really is a must watch!
Storm haven't met with Blaze since the 15th April. Fortier closed the gap for Storm, making it a 3-4 game in the final few minutes of play, but Blaze maintained the one goal difference.
GB Team News
GB Coach, Pete Russell announced the GB roster ahead of the World Championship in Latvia next month.
Manchester Storm Captain and defenceman, Dallas Ehrhardt has been selected for the fourth time.
Forwards, Ben Davies and Ben Lake have made the squad, with Ciaran Long being selected for the first time since GB U20S.
Coventry Blaze: Former Storm player, Mike Hammond made the GB roster, alongside Luke Ferrara, Sam Duggan and Ross Venus.
Defenceman David Clements, alongside netminder Jordan Hedley are also signed for the first time since U20s.
STATS
Canadian forward, Scott Simmonds sits in 6th place of the elite series players table, with 14 points, and will be looking to claim more in this weekend's games.
Ciaran Long currently sits in 12th place with 10 points.
ONES TO WATCH 
At the time of writing, Mike Hammond is currently top player in the stats with 18 points, tallying three against the Steelers on Thursday.
Tristen Keck sits in 2nd place with 17 points, picking up a goal against Steelers on Thursday.
KIT SPONSORSHIP
From skates, to sticks, you can sponsor a players kit for the remainder of the #2021EliteSeries! Take a look at what's still available here.
MERCHANDISE
Check out the latest Storm Elite Series merchandise via Storm Sports. There is plenty to choose from, from bottle openers and pucks, to clothing and glasses. There is also a very special offer from the Storm Sports Store who are giving fans a 20% discount on their limited edition #2021EliteSeries cap! Head over to the official Storm Sports Store HERE and grab yourself a fantastic piece of official Manchester Storm merch!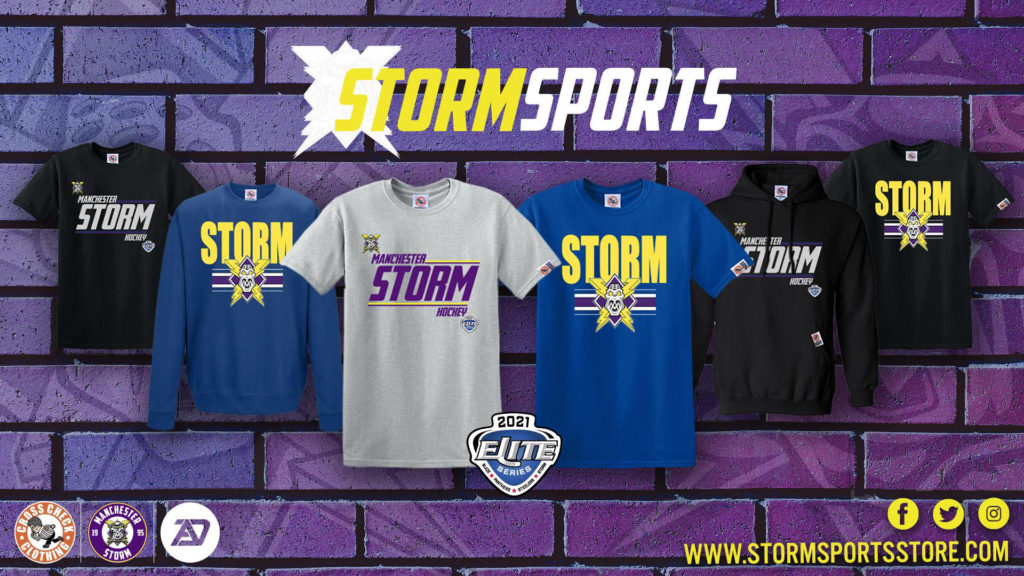 EIHL RAFFLE
Enter the special 50/50 raffle to win an EIHL jackpot for just £1 a ticket! This raffle runs for 33 days in total and will be the BIGGEST cash giveaway of the series. Your last chance will be 3rd May.
JERSEY RAFFLE & DAILY 50/50
Enter our game day raffle for just £1 per ticket for a chance to win one of our amazing retro themed Manchester Storm jerseys from the #2021EliteSeries. Tickets can be found HERE! Alongside the Elite Leagues jackpot 50/50 raffle, there is also the opportunity to win a cash prize during our daily 50/50 raffle! Over £10,000 has been shared between the winners so far! Tickets can be purchased HERE!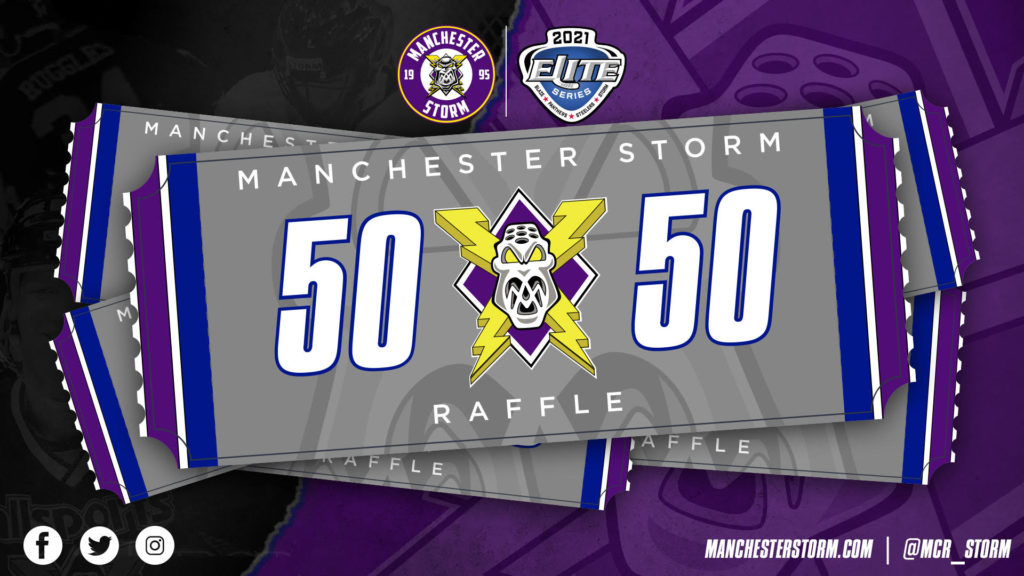 ELITE SERIES: Our next Elite Series action is an "away" match against the Coventry Blaze at the Motorpoint Arena Nottingham on Saturday 24th April. Face-off is at 14:00pm.

We then move to Sunday 25th April as we take on Sheffield Steelers in the final 'regular' season fixture at 19:00. You can buy the webcasts at www.eliteleague.tv.