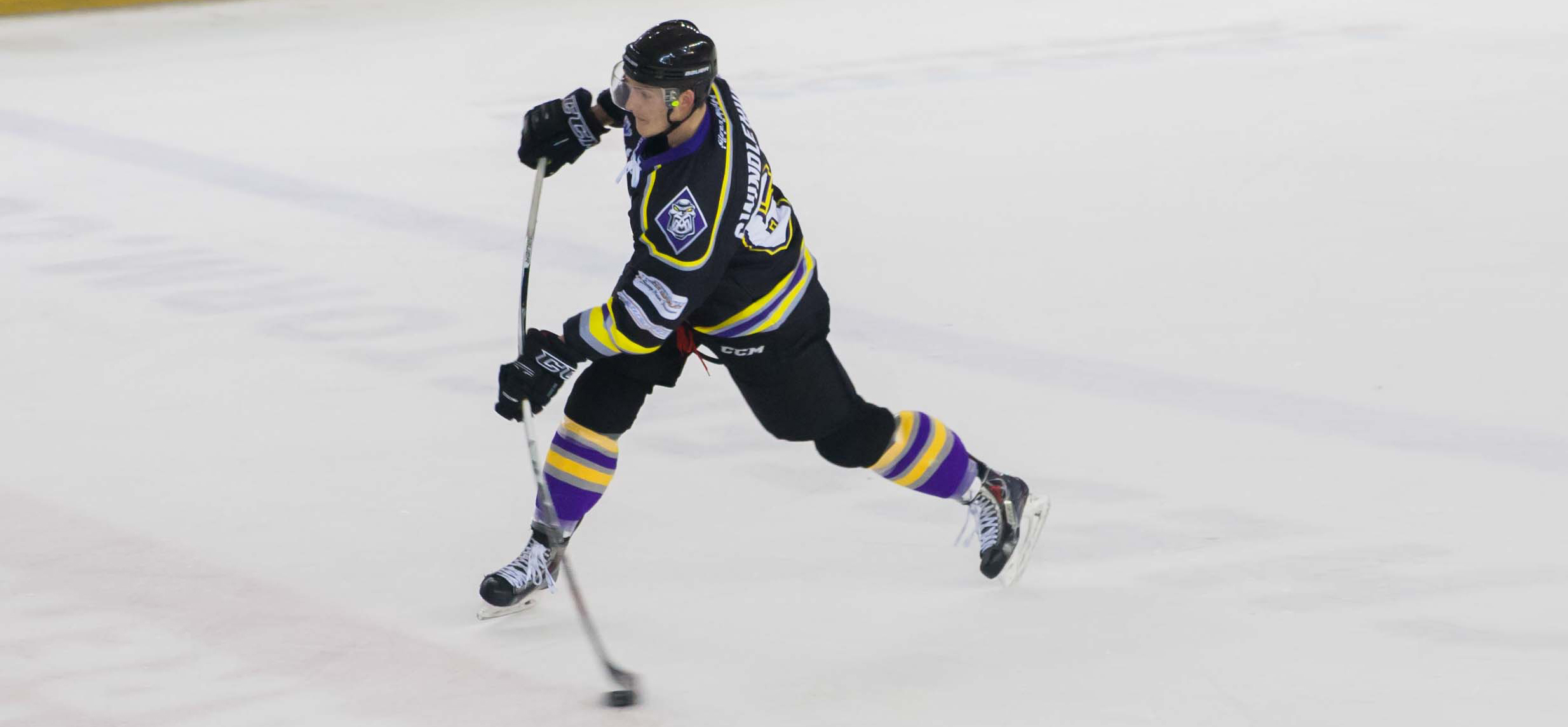 PACHA: SWINDLEHURST GETS ADDED RESPONSIBILITY
SEASON TICKETS: The Go Goodwin's Coaches sponsored Manchester Storm are pleased to announce that season tickets for the 2016/17 Elite Ice Hockey League season are now available to purchase. Season Tickets can be ordered online or by calling the box office on 0161 926 8782, or in person at the box office.
Manchester Storm player-coach Omar Pacha says Paul Swindlehurst will be given more responsibility in his second season at the club.
The 23-year-old defenceman agreed a one-year contract to return to Storm earlier this month and Pacha is keen to see him mature.
"He is strong, aware defensively, has a really good stick and is physical and he was bringing it every night and we want him to do that next season.
"We wanted Paul and we wanted to make sure his head was in the right place to come back here and it is. He is excited to return and is ready for the challenge.
"For us he is going to have a role where he will have to bring it every night and compete and be aware that there will a lot of new faces on this team and so he will have to take a leadership role from day one."
Listen now – Player-coach Omar Pacha explain what Paul Swindlehurst needs to do to have a successful season with the Storm:
https://soundcloud.com/user-881009593/pacha-swindlehurst-must-take-a-leadership-role
(via the official Elite Ice Hockey League website)