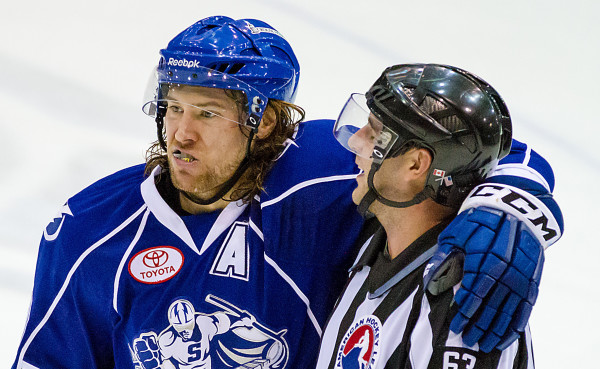 Neilson Signs For The Storm!
SEASON TICKETS: The Go Goodwin's Coaches sponsored Manchester Storm are pleased to announce that season tickets for the 2016/17 Elite Ice Hockey League season are now available to purchase. Season Tickets can be ordered online or by calling the box office on 0161 926 8782, or in person at the box office.
The Manchester Storm are delighted to welcome Eric Neilson to the club for the 2016/2017 season. The 6'2, 205lbs Canadian tough guy has played nearly 300 games in the American Hockey League & was drafted by the Los Angeles Kings. Neilson comes on board as Omar Pacha's player assistant coach.
Coach Omar Pacha, had the following to say about the capture of Neilson, "I am delighted to get Eric's signature, he has had many approaches from other EIHL teams over the past few seasons, but throughout our discussions with him, it became apparent quite quickly that he wanted the challenge of playing here in Manchester. The fans are going to love this guy, he understands the business & he understands the role that he plays. He is mega tough on the ice, and will no doubt be a firm fan favourite in no time with the Storm fans, but the thing that both myself and Neil (GM) love about Eric are the unreal references i received on him from former team mates & coaches, many describing him as "the ultimate franchise guy". He will bring accountability to our locker room with his leadership & will provide that real genuine toughness that we felt we lacked last season. Storm fans, you're going to love this guy."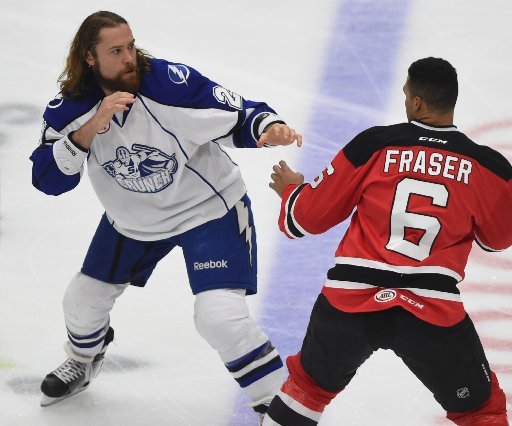 General Manager, Neil Russell, had the following to say about the signing of Neilson, "Eric has been on our radar for quite a few months now and we are glad that we got the man we wanted ahead of next season. Everyone knows the importance I place on fan engagement and being active in the community, well, Eric is that guy. A quick google search for fans of Eric's name will leave fans in no doubt whatsoever as to not just his toughness on the ice, but the massive heart he has off it, as is so often the case with enforcers. I have no doubt whatsoever that Eric will be the franchise guy for us & that our fans are going to love him".