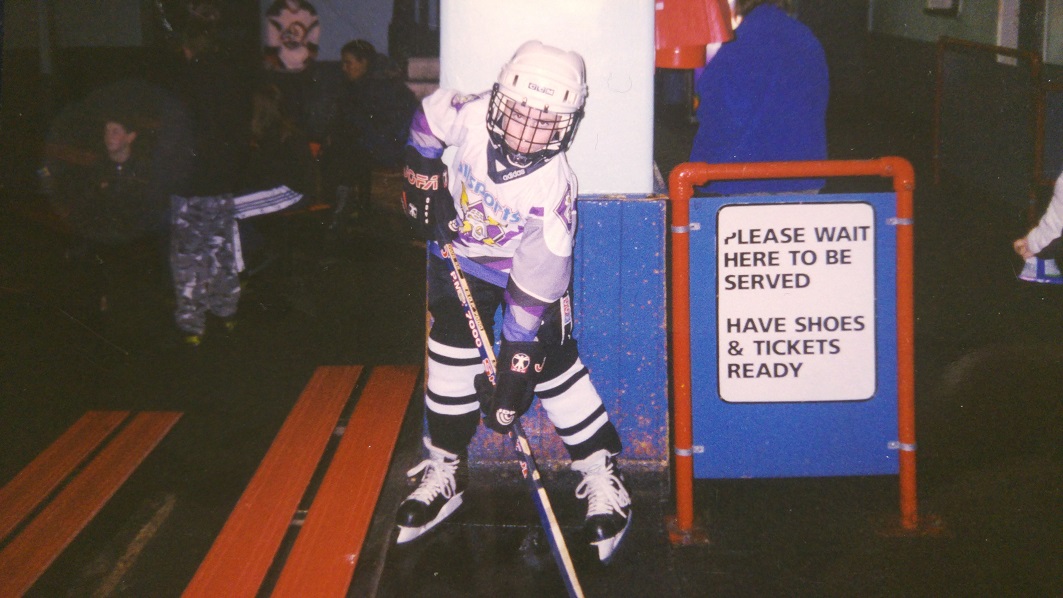 My journey into hockey began back in 1996…
NEXT HOME GAME: The Go Goodwins Manchester Storm face the Braehead Clan at the Storm Shelter this Saturday (6.30pm face-off). Tickets can be purchased online by clicking here, calling the box office on 08700 852 929 or direct at the box office.
Storm fan Rob Rawcliffe gives us his views on all things Storm in the latest instalment of the Storm Blogger series. Would you like to contribute? If so please email Storm GM Neil Russell at GM@manchesterstorm.com
"My journey into hockey began back in 1996 when I was 8 years old. Myself and a friend used to see a Rover 25 car parked outside a house in Altrincham with 'Manchester Storm' printed all over it on our regular trips to the newsagent for sweets. We'd always wonder with curiosity what it meant, and who actually owned it.
One day we decided to be brave enough to knock on the door of the house and a lovely lady answered, the lady was the partner of Craig Woodcroft. We brazenly asked "What's Manchester Storm?". She went on to invite us in to speak to Craig & he spent time explaining that the Storm was the Professional ice hockey team he played for and we should come watch a game. He went on to give us a couple of tickets to see a game at the Nynex Arena, it was vs the Cardiff Devils. My friend couldn't make it so I went with my step Dad. We had no idea what was going on but we loved it, and I was instantly hooked.
I went back to Craig's house after the weekend and told him how much I enjoyed it, he encouraged me to go to Altrincham ice rink (Devonshire Rd) to start skating lessons and then onto hockey basics. From here I went on to play in Blackburn's junior leagues for a number of years until I was 17. It made my step Dad start playing recreational hockey and even my Aunt started watching the Storm too!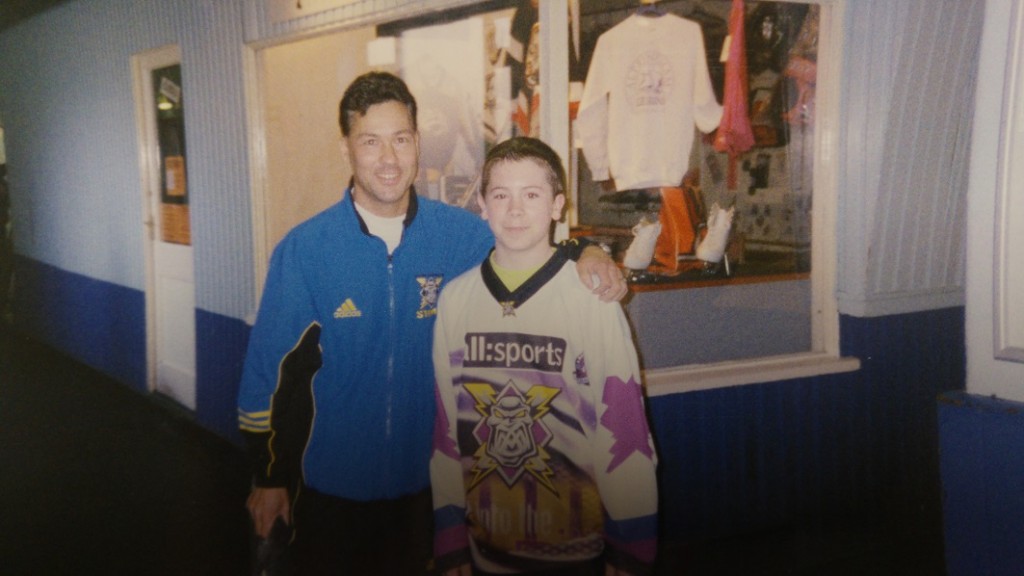 I'd been a mascot, I'd had paintings done of my favourite players, I'd been to all of the Storm junior training camps, we all used to go to the Arches after the game and wait for the players. I kept in touch with my all-time favourite player Kevin Hoffman for many years after he left the club and had moved to Vancouver to start his own business. Manchester Storm had such a profound effect on my upbringing it was part of my life, part of me. I remember being at the playoff finals in 2002, Storm vs our bitter rivals, the Sheffield Steelers, and we lost narrowly in penalty shots. I was heartbroken, and stood in the NIC with tears rolling down my face. It was just months later the Storm folded and I was left heartbroken again.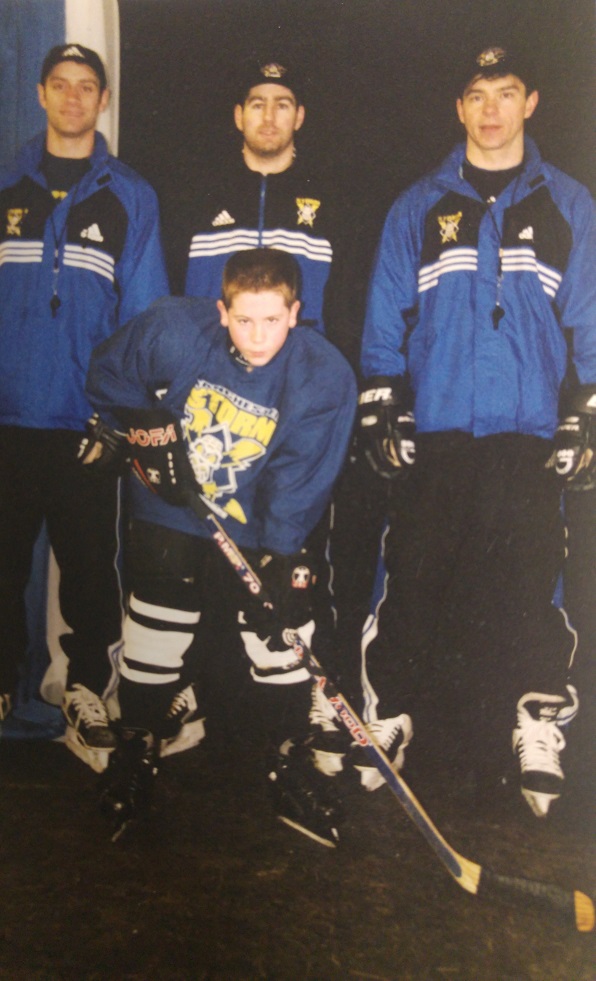 Now 10 years on, Manchester Storm are back. It was my mum who told me the news and I couldn't believe it, I had spent a good few years after the original team collapsed hoping someone would bring the Storm back, but I had eventually lost hope. The old programmes, posters, memorabilia had been put in the loft and left to gather dust. When I heard they were coming back the flood of memories and nostalgia was overwhelming. GM Neil Russell and everyone involved has done such an amazing job of capturing the essence of what the Storm was and bringing it back to us again feeling exactly how it did in the old days. Storm are an active part of my life again and what a joy it is.
Like when I was 8 years old, it has inspired me to get on the ice and I'm now training with the rec team Trafford Thunder every Saturday at 22:30.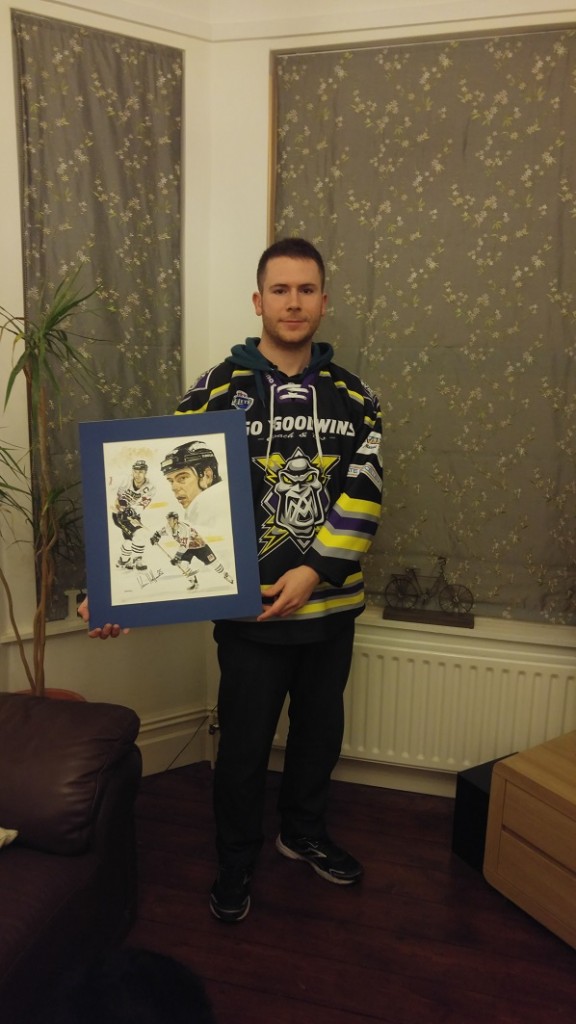 Thank you to Neil, the players, the staff and all the fans for reigniting my passion in hockey. #LetsGoStorm!
By Rob Rawcliffe