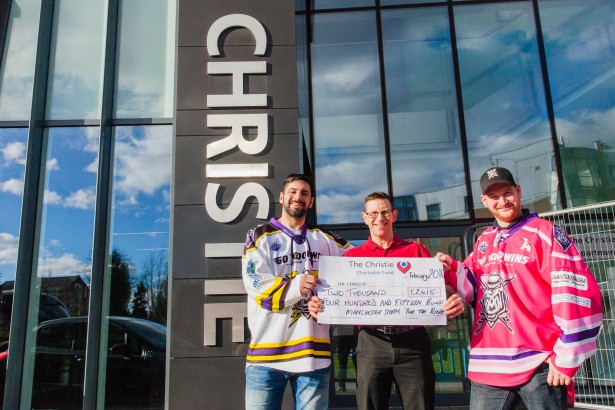 Coach Pacha Visits the Christie Clinic
NEXT HOME GAME: The Go Goodwins Manchester Storm face the Braehead Clan at the Storm Shelter this Saturday (6.30pm face-off). Tickets can be purchased online by clicking here, calling the box office on 08700 852 929 or direct at the box office.
Head Coach Omar Pacha, today visited the Christie Clinic to hand over the money raised from the Pink The Rink game, back in October 2015.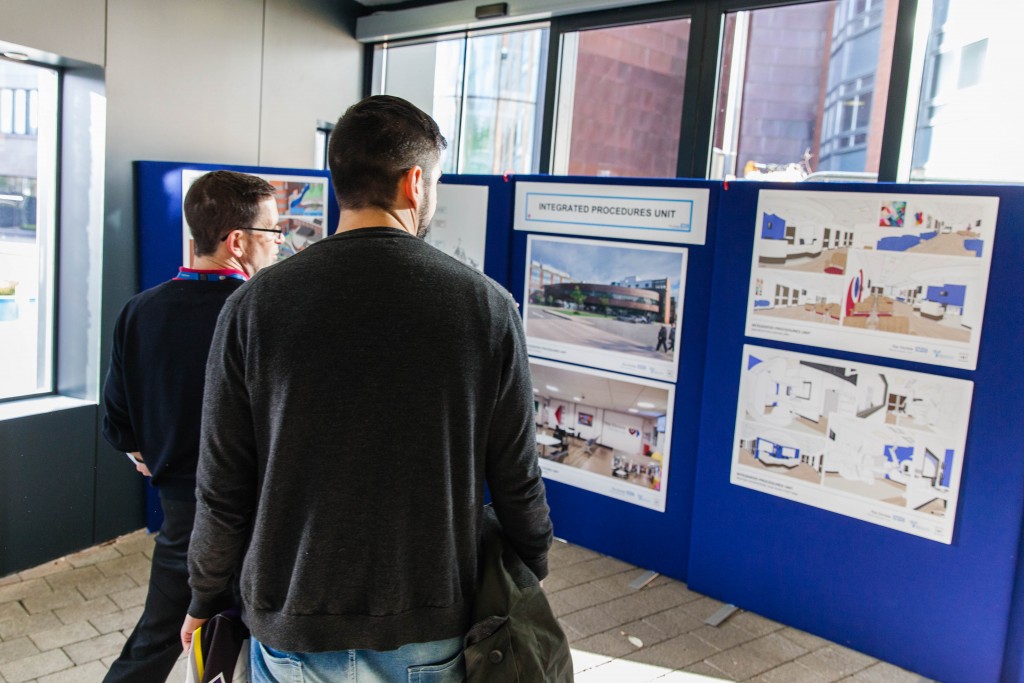 The total amount raised was a fantastic £2,415!  Storm fan and cancer survivor Simon Harris joined Coach Pacha in presenting the cheque. Simon himself was treated at the Christie Clinic. Howard Newhall from the Christie received the cheque.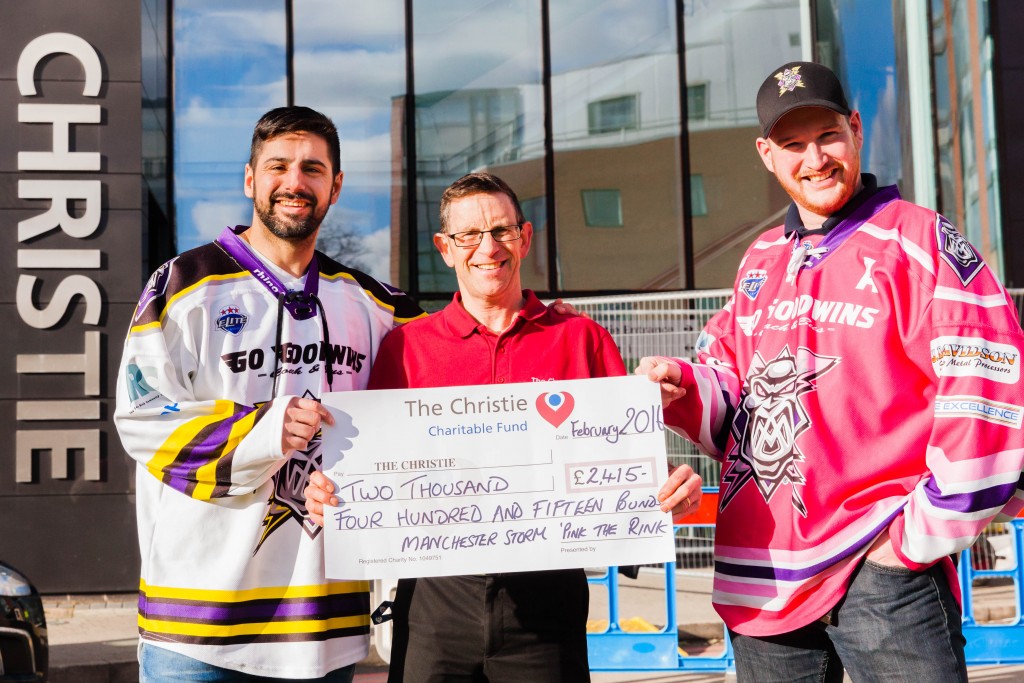 The Christie Clinic is part of HCA Joint Ventures and provides cancer treatment in Manchester for private patients at one of the country's greatest centres by world-class professionals. HCA have been in partnership with The Christie NHS Foundation Trust for five years, developing a comprehensive and patient focused service all in one place.
To find out more about the Christie Clinic click here