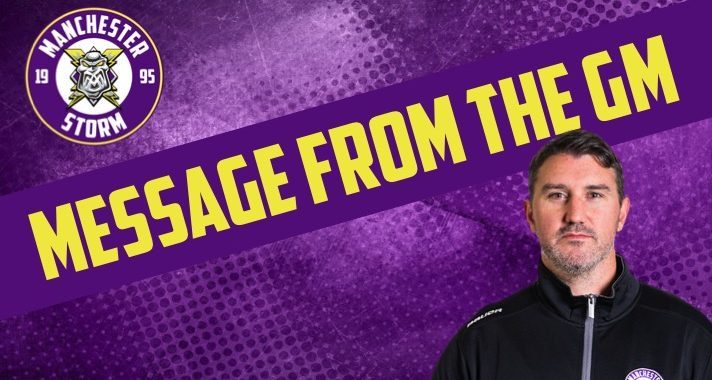 Latest News
Message from the GM
Hi Storm Fans!
It's been a really tough couple of weeks for the club; losing two close contests up in Scotland, the resulting suspensions from the Fife game and two short-benched losses against the Guildford Flames last weekend.
Saturday's game in particular was really tough and not what I expect to see from this team, but the boys rebounded well away in Guildford on Sunday in a game that could have gone either way despite being three imports short.
One thing we won't do is start to feel sorry for ourselves. The conference title may be gone, but the Playoff fight is very much on.
We're only three points behind Wednesday's visitors, the Dundee Stars in that final Playoff spot. Which makes this game absolutely huge for us.
The boys really love all the support you give us every single game and we need it now more than ever. As always, midweek games can be tough on fans, but if you can make it and cheer us on it would be greatly appreciated by us all.  
We're entering the final stretch and if we can get some momentum going again and get into that top eight, who knows what we could do in the Playoffs. This city is long overdue some success in the post-season.
See you at the Shelter,
Ryan Finnerty.