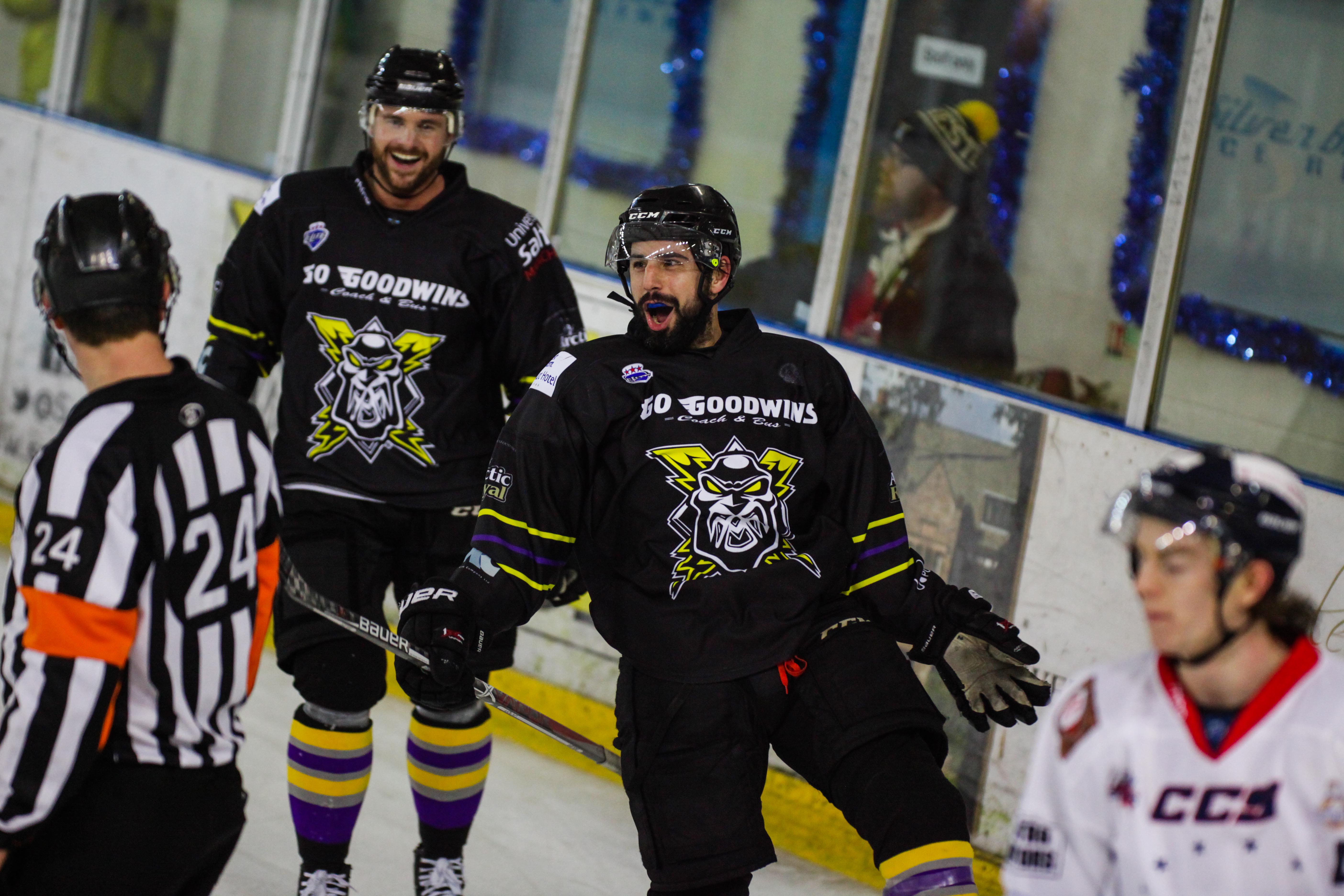 Match Report & Highlights: Storm 4-1 Dundee Stars
TICKETS: The Go Goodwin's Manchester Storm are back in action on New Years Day with "The BIG One" as we face arch-rivals the Sheffield Steelers. Face off is at 5.30pm and tickets can be ordered online, by calling the box office on 0161 926 8782, or in person at the box office!
Your Go Goodwin Manchester Storm delivered a late Christmas present to the Storm Shelter this evening when they skated away with a convincing 4-1 win over the Dundee Stars.
The first period saw the Storm come out of the locker room fully charged, and keen to replicate the performance against the Cardiff Devils a few nights earlier. Constant pressure from the Storm on the visiting Stars was rewarded nearly halfway through the period, when Darian Dziurzynski sloted home from a wonderful Cody Cartier pass to give the home side a 1-0 lead. With the clock ticking down, the Stars & Storm continued to battle hard for the next goal. However, it was Player/Coach Omar Pacha who was able to bag the next goal, when he let rip with a "one-timer" that cracked off the cross bar to fly in for the Storms second of the evening.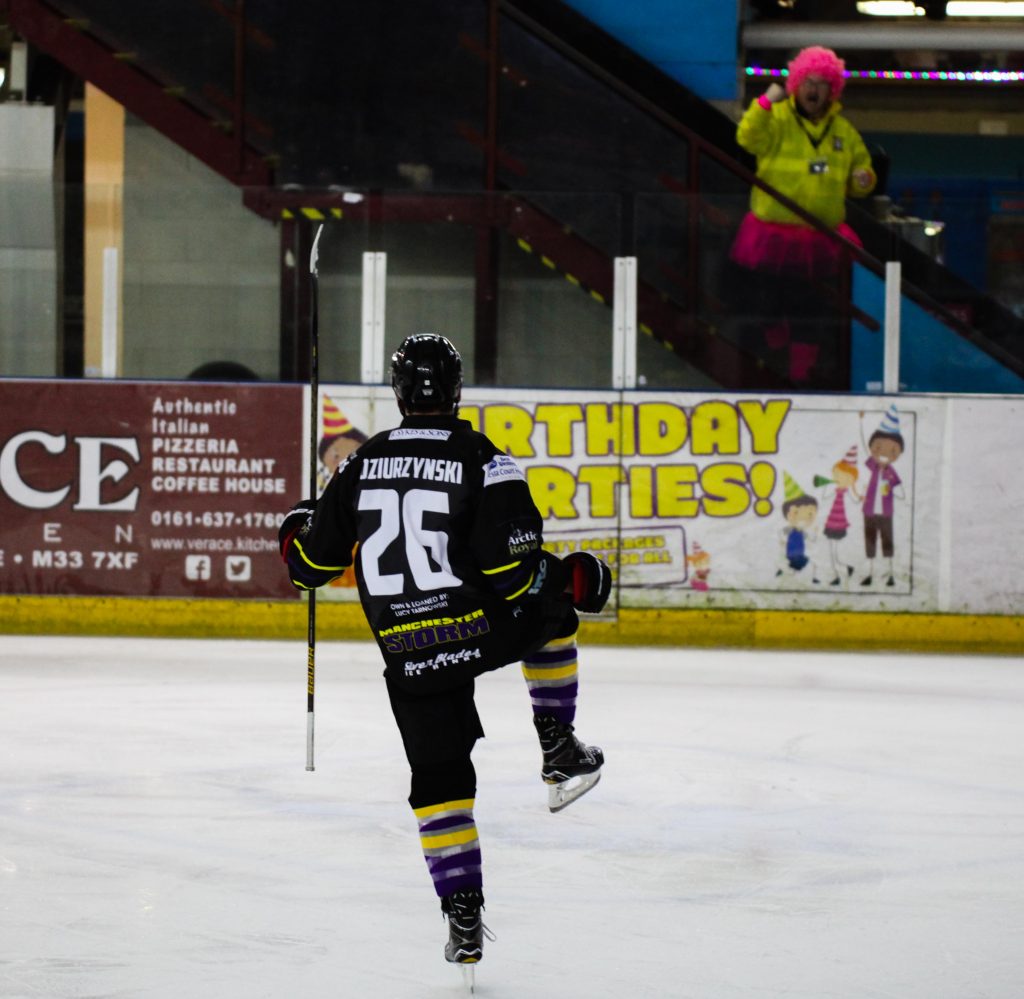 The pressure from the Storm continued into the second period, and "Super" Mario Trabucco was able give to give the Storm their 3rd goal of the night when he converted off of another stunning pass from Dziurzynski. Following this, the Stars slowly started to get back into the game with some sustained pressure in the Storm zone. Netminder Mike Clemente was called upon numerous times towards the end of the period to ensure the Storm finished the 20 with a 3-0 lead.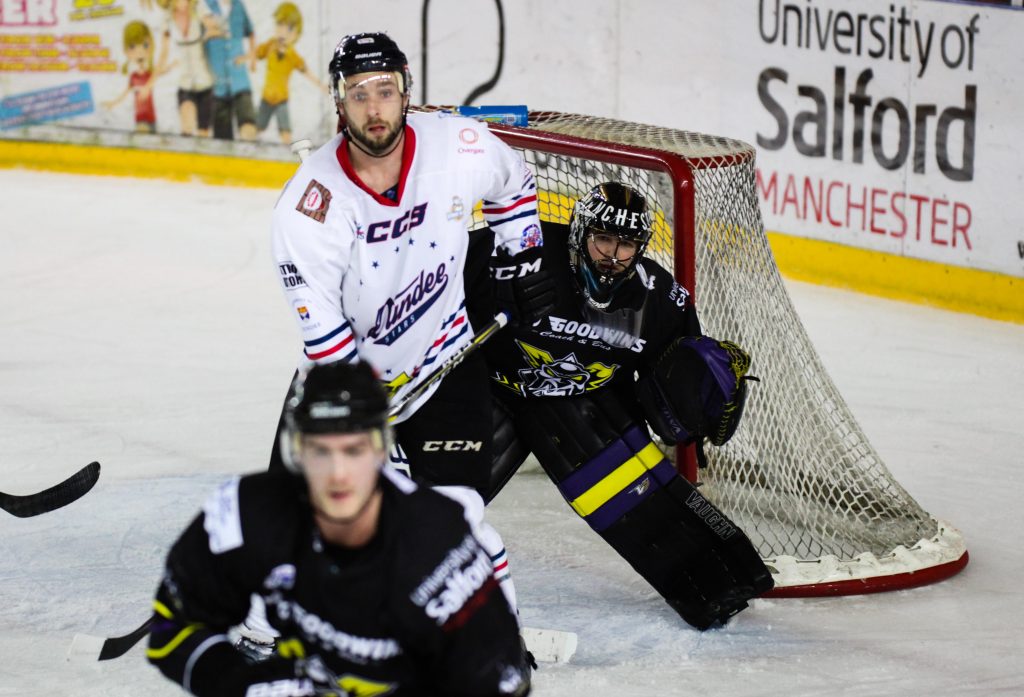 Storm were on the back foot for much of the beginning 5 minutes of the third, with the Stars desperate to get on the board. End to end hockey saw both teams go close, with the Stars getting the better chances. However, following a superb pass from returnee Patrik Valcak, Omar Pacha was able let rip with another "one timer" and grab his second, and the Storms 4th of the game! With the clock ticking down, a shut out for Clemente seemed on the cards for the Storm, but with just 3 seconds to go, Kevin Bruijsten was able to slot one past Clemente and give the visiting Stars fans something to cheer about.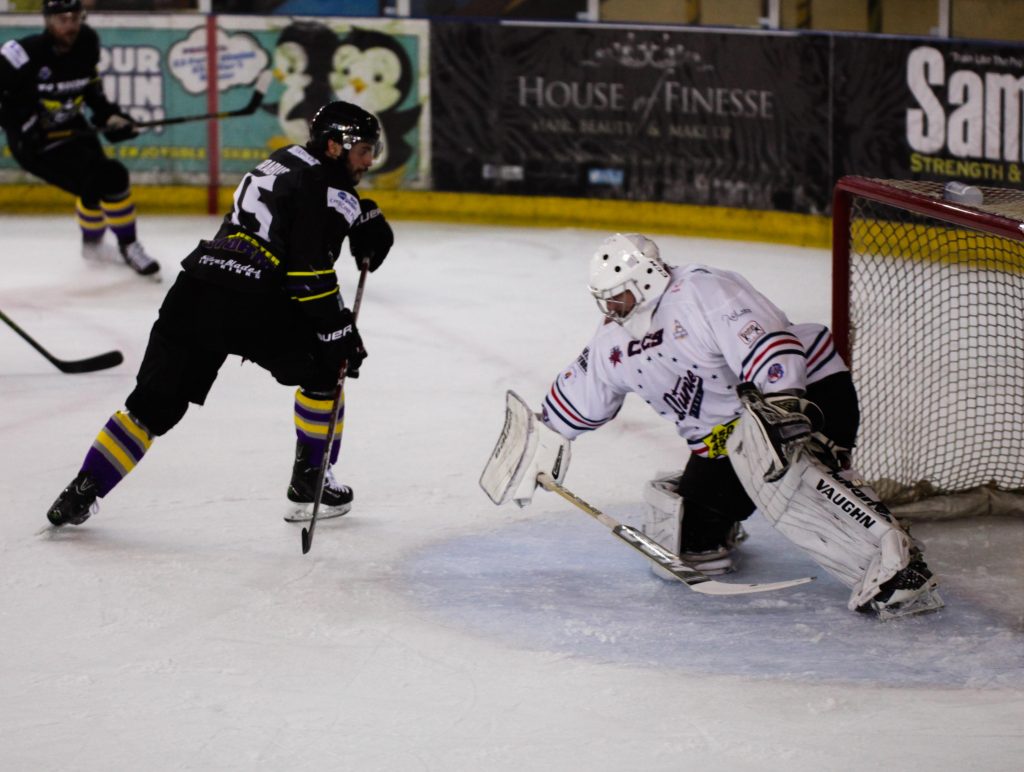 The Storm now turn their focus to a trip across the Irish Sea on Wednesday when we take on the Belfast Giants, then it's the HUGE "Home & Home" series against arch-rivals, the Sheffield Steelers. Both games are sure to be high octane affairs, with another NYD's sell-out on the cards at the Shelter, so get your tickets NOW and lets have the place rocking against our old rivals!
HIGHLIGHTS:
POST MATCH INTERVIEW:
https://www.youtube.com/watch?v=QVbWd_VswpQ