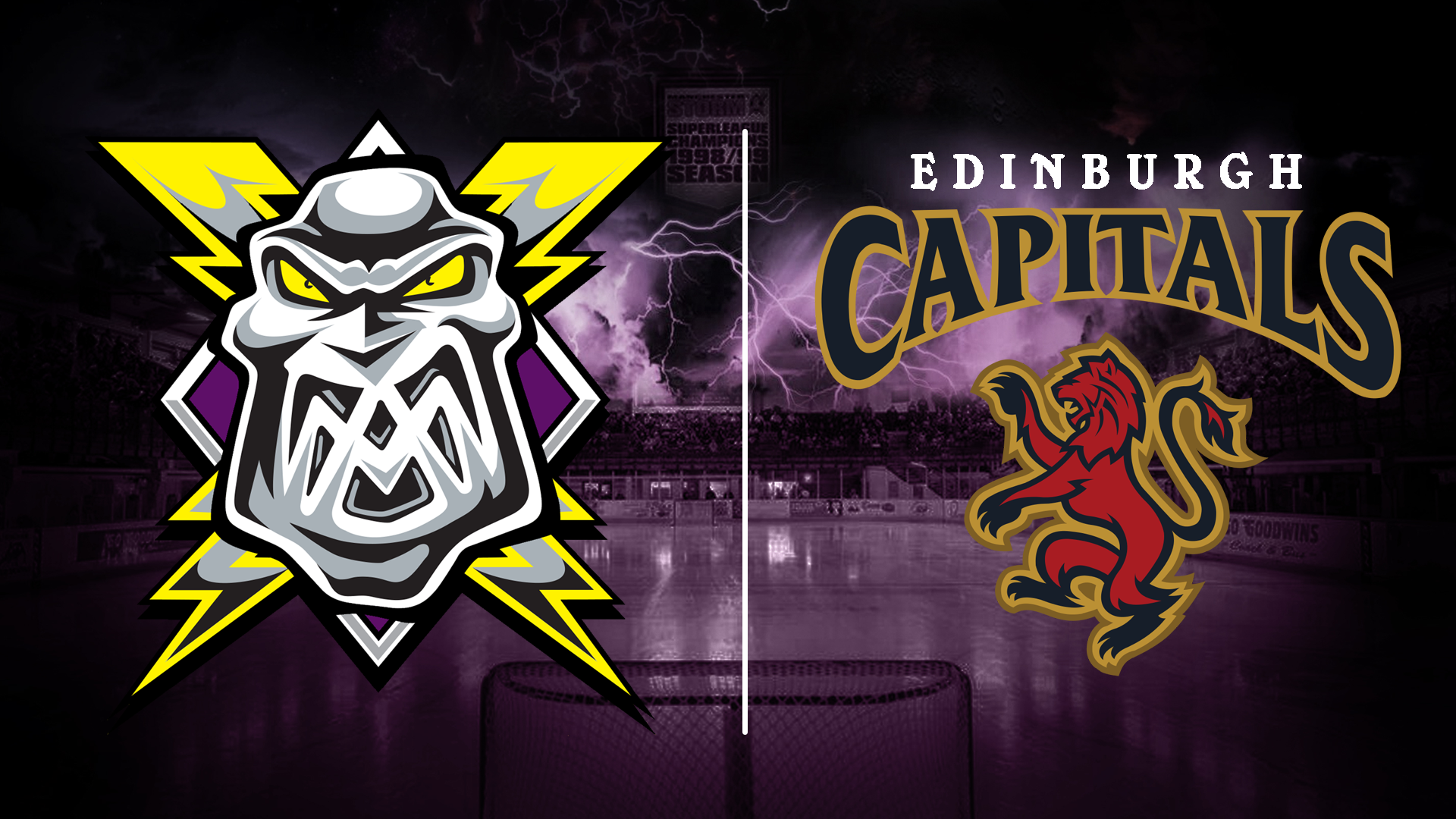 MATCH REPORT: Capitals 1 Storm 4
TICKETS: The Go Goodwin's Manchester Storm are back in action this Saturday 5th November, as we take on the Nottingham Panthers here at the Storm Shelter. Face off is at 7pm and tickets can be ordered online or by calling the box office on 0161 926 8782, or in person at the box office.
Your Go Goodwins Manchester Storm skated away from the Murrayfield Ice Rink this evening with the 2 points, after an impressive performance on the road against the Edinburgh Capitals!
The first period saw the Capitals take the lead early on, as Mason Wilgosh put the Capitals ahead with just under four minutes into the game. The Storm re-grouped and minutes before the end of the 1st, Captain Trevor "TJ" Johnson took a fantastic shot from the blue line to draw the sides level, much to the delight of the travelling Storm fans.
The second period saw the Storm come out flying, and after having several chances saved by the in form Travis Fullerton in the Capitals net, SUPER Mario Trabucco put the Storm ahead with less than 5 minutes gone in the period. Darian Dziurzynski returned to his goal scoring ways moments later to put the Storm 3-1 up. The Capitals continued to push hard for the equaliser, but the Storms D remained rock solid, and Mike Clemente was once again a "brick wall" in net.
With just 35 seconds gone in the third, and much to the delight of the travelling fans, Storm grabbed their 4th of the night, when Dziurzynski tipped in a saucer pass that sneaked millimetres under the bar. The Capitals once again continued to push, especially with 5 minutes to go in the period, but the Storm skated away with the 2 points, and moved top of the Gardiner Conference.
HIGHLIGHTS: