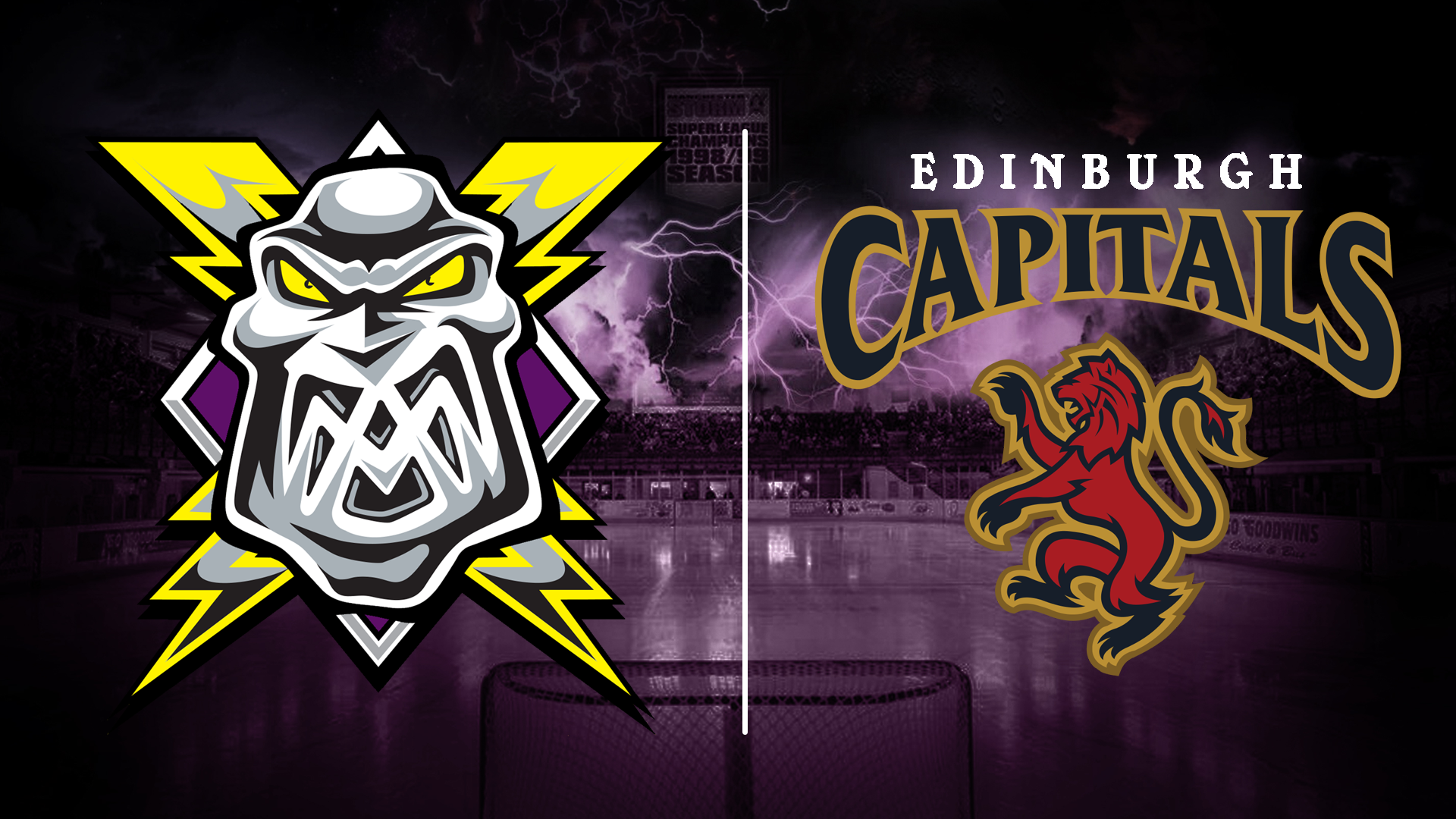 Latest News
Match Previews
Match Preview: Storm @ Edinburgh Capitals
TICKETS: The Go Goodwin's Manchester Storm are back in action on Saturday 28th January as we face the Dundee Stars in EIHL action. Faceoff is at 7 pm and tickets can be ordered online, by calling the box office on 0161 926 8782, or in person at the box office!
The Go Goodwins sponsored Manchester Storm bring their Scottish triple header to a close, as they take on the Edinburgh Capitals at the Murrayfield Ice Rink Sunday, facing off at 6:00 pm.
The Capitals find themselves at the bottom of the table with 21 points from 31 games, 9 points behind seventh-placed Storm. This is despite Edinburgh having a good weekend last week, where they beat the Braehead Clan 3-2 on Saturday and then went down against the Fife Flyers 4-3 in a game where they were unlucky to not get at least a point. It was a good weekend for Russian Yevgeni Fyodorov, who scored 2 goals and 1 assist. The Storm are coming into their third game in as many nights in Scotland, as they went down 2-1 against the Clan on Friday night and then lost against the Flyers on Saturday night, 4-3. The Capitals are coming into the game fresh, having not played a game yet this weekend.
Storm – Capitals, the story so far: The Storm are on a 3-game winning streak over the Capitals this season, following the Capitals' victory in the first matchup of the season. This first game, which took place in Murrayfield in late September, ended 3-2 to Edinburgh after a shootout, Pavel Vorobyev scoring the deciding penalty shot. Manchester followed this up with two home victories, 4-2 and 6-2, with Cody Cartier getting a hattrick in the latter game. The last meeting between the sides ended with a 4-1 victory for the Storm in Murrayfield, Darian Dziurzynski with the hattrick on this occasion. Top scoring for the Capitals has been Jared Staal, who has scored 4 goals, while Cody Cartier has been on fire for the Storm, scoring 5 goals and adding 2 assists in the matchups. One area the Storm have been dominant over Edinburgh has been special teams, with Manchester scoring 6 powerplay goals from 17 opportunities, a powerplay percentage of 35.3%. The Capitals, in contrast, have scored 1 from 20, for a 5% conversion ratio.
Form: The Capitals have won 2 of their last 5, whilst the Storm have won 1 of their last 5 games, and have taken one other game to overtime.
One to watch: Pavel Vorobyev has top-scored for the Caps so far this season, netting 12 goals and adding 22 assists, putting him 9 points ahead of his nearest teammate. It's clear to see why he once played in the NHL.
MATCH DETAILS: