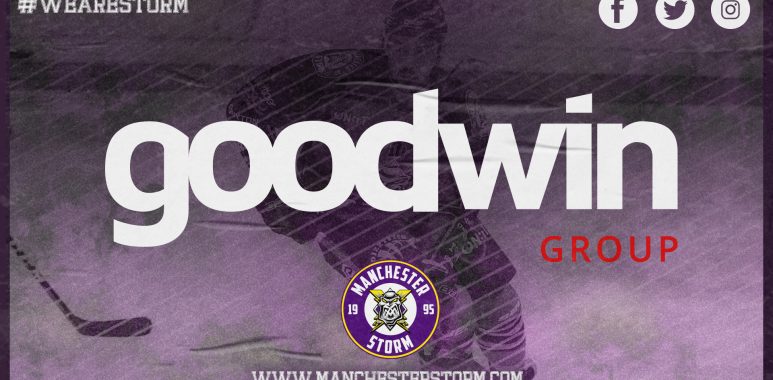 MANCHESTER STORM SECURE SERVICES OF MARIO PUSKARICH UNTIL END OF THE SEASON!
Your Goodwin Group sponsored Manchester Storm are delighted to announce that they have secured the services of forward Mario Puskarich until the end of the 2019/20 season!
The world of hockey can be a funny place and when Coach Finnerty calls you to say "I've just done a deal to keep Mario on and the club will carry a spare import for the foreseeable future", it proves just that.
Mario is coming off a significant injury that takes time to heal and he will need some maintenance to get through this comeback season. After lengthy discussions with MD Jamie Tunstall, he has agreed to release the funds to approach Mario with a new deal. Coach Finnerty said "a healthy Mario could be a top player at this level and this is a better situation for both player and club. Mario has enjoyed his time here and I guess we weren't ready to say goodbye".
MD Jamie Tunstall has this to say regarding the Puskarich signing, "The most important thing for the club is sustainability. Saying that, I am a fan and we want to give our group the best chance for success. I have put pressure on my off ice team to help facilitate this decision through increased ticket and sponsorship sales. Our fans have been great and we want to provide them with a team to be proud of. Coach Finnerty loves his teams energy and work rate and convinced me this move is crucial for us going forward. Rest assured my number one goal is to make this club sustainable for the future for our supporters and Storm Academy players coming through and we really need our fans to get behind this group as we look to drive up the table. Let's make tonight crazy, wave those flags, bang those drums and let's have a great night!!!".
#WeAreStorm | #ATTWWY