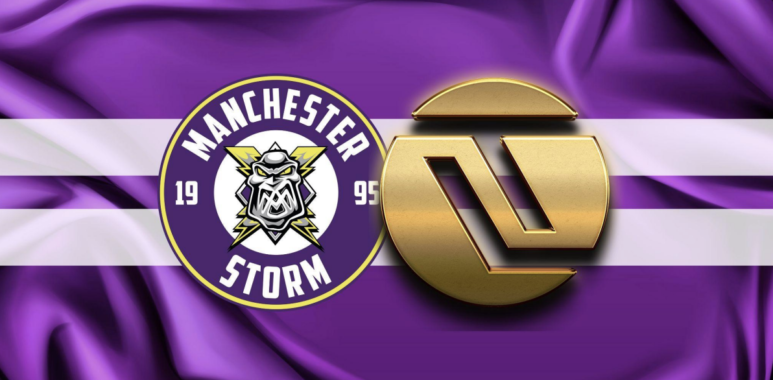 Manchester Storm & Locker Token Announce NFT Partnership
Ice Hockey behemoths – the Manchester Storm – have announced a strategic partnership with Locker Token in a press release earlier today. The partnership is defined upon Non Fungible Tokens (NFTs), as the club looks to utilize Locker technology in order to mint in-game "moments" on the blockchain.The Storm are now the second team to partner with locker for Hockey NFTs in a matter of weeks.
Sports Memorabilia Market Moving To Web3
Manchester Storm, closely affiliated with Soccer neighbors Manchester United, will launch a series of NFTs from September 22nd onwards – with in-game announcements via the big screen and PA system showcasing the available NFTs to fans live during matches. The move is designed to give fans more ownership and a closer connection to players, while preserving highlights of the game through blockchain technology. Each NFT will be unique and includes players, trading cards – and happenings during games such as goals and player skirmishes.
The sports memorabilia industry is estimated to be worth approximately $26 billion, however has been somewhat nascent since its inception centuries ago – with physical goods that are liable to damage being the norm. Locker takes the memorabilia market and migrates it to Web3 with the use of its NFT Marketplace – available through a web app, or iOS and Android applications. Users simply connect their wallet, and "mint" their chosen sports NFT within minutes.
Storm Mint To Feature In Home Game vs Flames

The first availability for Storm fans to purchase NFTs will be during the home game vs Guildford Flames on Weds 21st. Locker Token will equip the team with technology to mint live NFTs in-play, then being made purchasable by fans with Ethereum. The mint price is rumored to be around $90 USD in ETH for the NFTs, with further prices dependent on rarity.
"We are stoked to welcome the Manchester Storm to our team roster. Their prominence in the Ice Hockey game speaks for itself. The Locker Token team are aggressively onboarding new teams on a nigh-on weekly basis, as we aim to provide fans ownership of team moments through blockchain technology. The Manchester Storm partnership sees this become a reality for an entire fanbase." Pat Curcio – Locker Token
The NFT mint is purportedly available to all expertise levels within crypto, in order to provide mainstream access to emerging technologies. The partnership will allow patrons of "Planet Ice" to perhaps engage with cryptocurrencies and blockchain for the very first time.
"We are hugely excited to be the first Elite League team to launch their very own NFT collection with Locker Token. The sports industry is a fast moving market and with web 3.0 on the horizon we are delighted to continue our off-ice innovation in a way that will draw in further supporters."  – Manchester Storm
Manchester Storm join Rögle BK on the Locker Token roster, who also went live with their own NFT series last week. Each respective fan base has its own section within the Locker website and respective applications, where fans can browse and buy NFTs according to their favorite player choices, or in-play highlights. Each mint collection includes trading cards of players, with different rarities encoded within the respective NFTs metadata. Locker is rumored to be working on bringing further teams and sports to its portfolio, with another team set to be announced next week.
New to NFT's? Check out this handy guide from Locker Token HERE
You can setup your official Locker Token wallet HERE