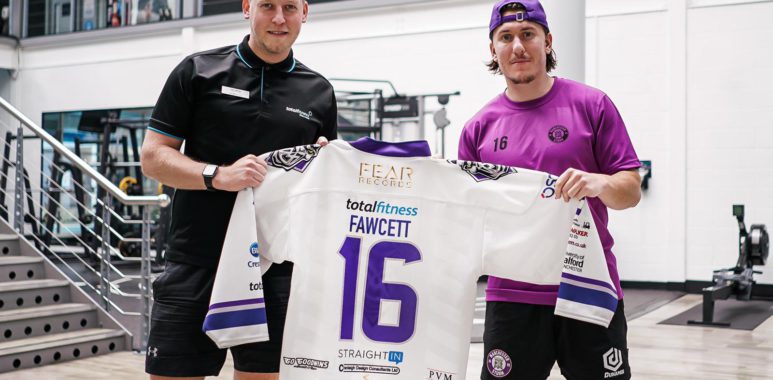 MANCHESTER STORM ANNOUNCES TOTAL FITNESS AS OFFICIAL GYM PARTNER
MANCHESTER STORM ANNOUNCES TOTAL FITNESS AS OFFICIAL GYM PARTNER
Manchester Storm are delighted to announce Total Fitness as our official gym partner for the next two seasons. This will be the fourth consecutive year the fitness company and the club will partner up.
Total fitness is a leading fitness brand in the North of England and Wales, with 15 clubs, over 600 staff and around 90,000 members.
Total Fitness Altrincham is centrally located and is a great example of their commitment to workout variety. The Club has an extensive gym floor, three pools, over 70 classes, a personal workout space- One Zone, expert personal trainers, and digital content.
Throughout the 2021/22 season, the health club will provide Manchester Storm's players with the best facilities to ensure peak fitness, including swimming facilities and hydropool, an extensive range of cardio equipment, functional weights and classes.
This season, Total Fitness are proud sponsors of #16 Tyson Fawcett, who is returning to Manchester Storm this season. Fans can follow Fawcett throughout this season and see how he is training at Total Fitness by keeping up to date with his social media.
Kerry Curtis, Head of Brand Development at Total Fitness commented: "We're thrilled to support the team and their full fitness needs in our Altrincham Club for the fourth year running. Manchester Storm is a fantastic team and we're proud to be able to assist its players with their training this season with our varied facilities. "
Ryan Finnerty, Head Coach & GM "We are really happy to welcome Total Fitness back on board as an official partner. The gym facilities they provide for the team are second to none and this relationship is a key part of the day to day activities for the team. We have seen the partnership grow season on season and the 2 year deal is a reflection of that."
You can find out more about Total Fitness and the fitness benefits they have to offer using the links below.
Phone: 0330 995 8425
Altrincham:  0161 925 4500
If you would like to become an official Manchester Storm sponsor for the 2021/22 season, please get in touch with Chris Bailey at cb@storm-office.com for more information! Full player sponsorship, rink advertising, brand placement, kit sponsorship, SMO and more available now.