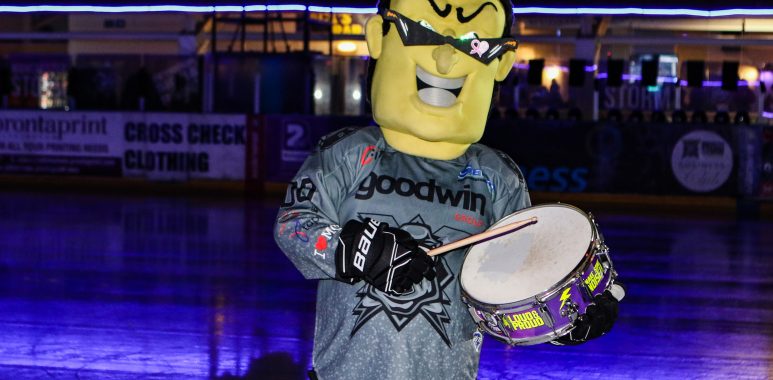 LEAGUE FIXTURE: STORM 0-2 BLAZE
The Goodwin Group Manchester Storm suffered a disappointing 2-0 loss to Coventry Blaze this evening at the Storm Shelter.
The opening period of play was dominated by the Storm with several good scoring chances somehow turned aside by Jamie Phillips in the Blaze goal. It would take until the 15th minute for the deadlock to be broken by the visitors when Evan Bloodoff's wristshot burst the glove Ginn.
This goal would be only one of the period, as the teams battled it out in an closely contested game. The middle period of was again evenly matched with both sides fighting it out for the important second goal.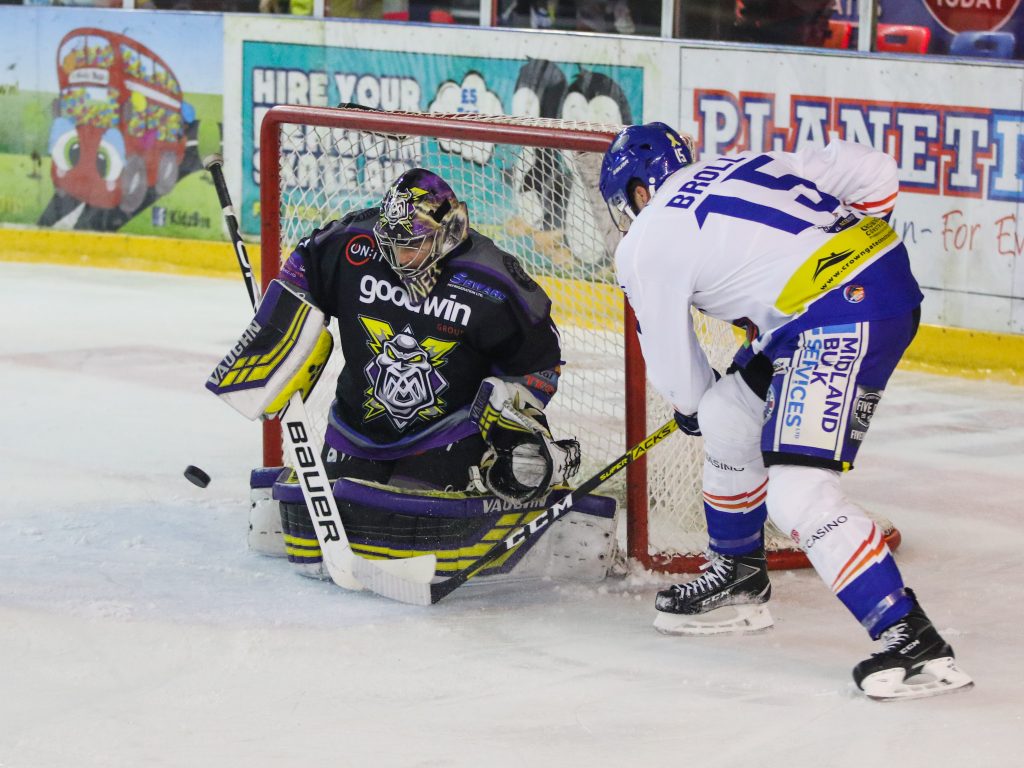 Coventry thought they had it at 32:12 when the powerplay opportunity converted; however, the goal was challenged and correctly overturned with Ginn unable to play the puck. The final period was similar to the previous two with scoring chances hard to come by. However, the few scoring opportunities created by the Storm were spurned on a night they really needed to be taken.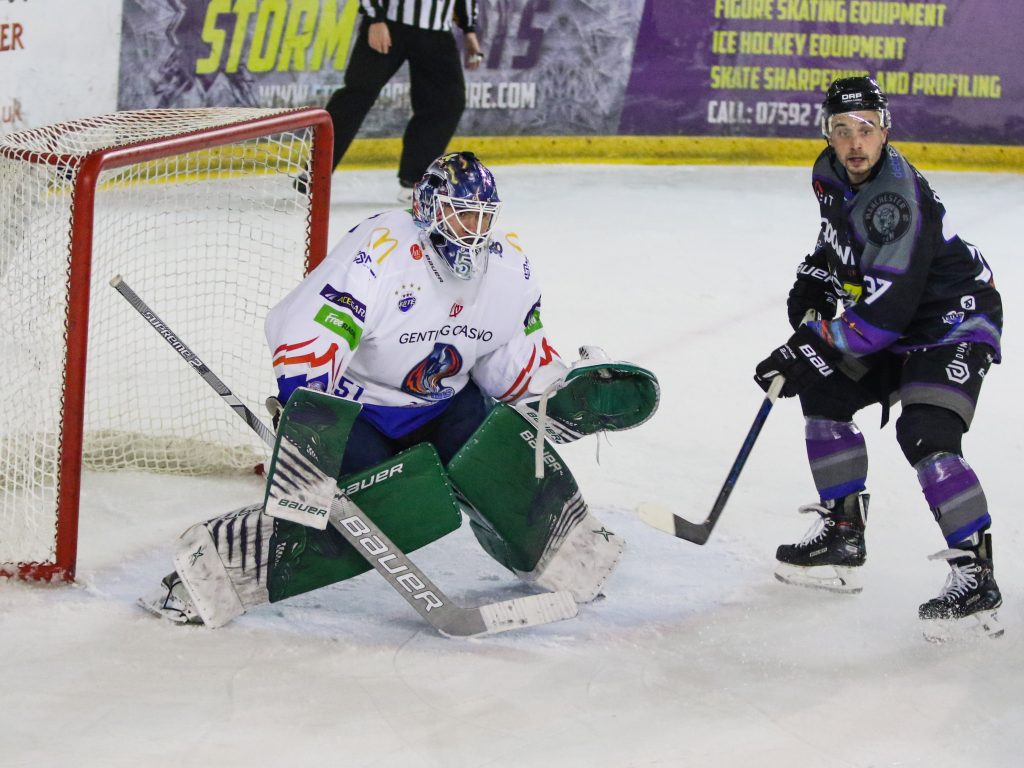 An empty net goal by Ross Venus at 59:47 ensured the two points would be travelling south with the Blaze.
Your Goodwin Group Manchester Storm are back on home ice on Friday 18th October as we take on rivals Sheffield Steelers in Challenge Cup action! Tickets for this fixture are on sale NOW online, by calling 0161-926-8782 or at the Planet Ice, Altrincham Box Office.
#WeAreStorm | #RoadToTheCup