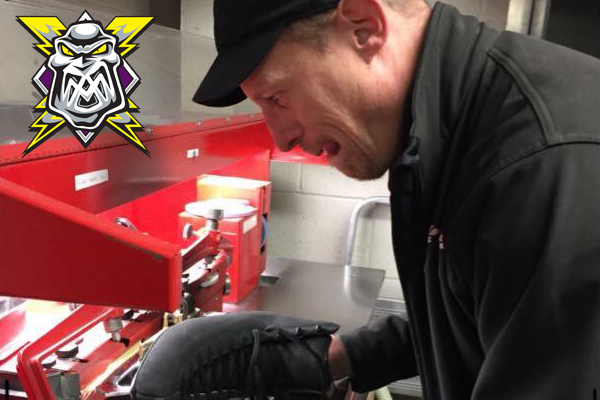 Kips 2nd Skate Sharpening Service
SEASON TICKETS: The Go Goodwins Coaches sponsored Manchester Storm are pleased to announce that season tickets for the 2016/17 Elite Ice Hockey League season are now available to purchase. Season Tickets can be ordered online by clicking here, by calling the box office on 0161 926 8782, or in person at the box office.
Manchester Storm's equipment manager, Kip, will be doing skate sharpening at the Silverblades Widnes Ice Rink this Saturday from 11am until 3pm. If your skates are in need of a sharpening, then come along and get your skates sharpened whilst you wait, by the only man the Storm players trust to sharpen their skates! £5.00 per pair of skates. Plus, if you have any other skate related issues, riveting, blade mounting for example, Kip will be based in Widnes thought out the summer, so just pop on down and ask for him at the front desk!