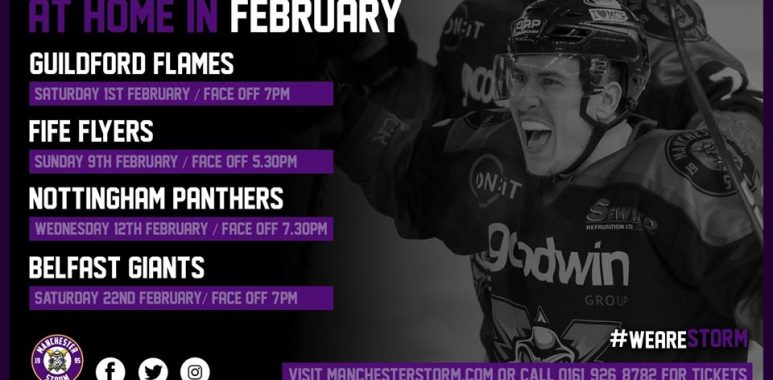 Latest News
Match Previews
GAME PREVIEW: Storm to Face Flyers this Sunday!
We face visitors, Fife Flyers this Sunday in EIHL action in the Storm Shelter. Get tickets here, or by calling the Box Office on 0161 926 8782. Face-off is at 17:30.
The Storm have two games this weekend, they travel to Glasgow on Saturday to face the Clan, before facing visitors, Fife Flyers at home on Sunday. They then have another game on home ice next Wednesday 12th February, against the Nottingham Panthers.
The Storm have a mid-week game on Wednesday 12th, 19:30 face-off against Nottingham Panthers. There will be no home games next weekend, as the team fly to Belfast to face the Giants on Saturday 15th February.
Manchester Storm v Glasgow Clan Saturday 8th February 2020 – Braehead Arena –  F/O 19:00
The Storm road trip up to Glasgow this Saturday 8th February to face the Clan. Storm sit just two points behind Glasgow Clan with 33 points. Expect a highly competitive game overall, as Storm look to crawl up a position on the league table in the run up to playoffs.
Manchester Storm v Fife Flyers Sunday 9th February 2020 – Planet Ice Altrincham –  F/O 17:30 (doors open 16:30)
Last month saw the Storm win away in Fife, the final score 3-2 with goals from Puskarich, Ulmer and Critchlow.
On home ice on the 18th January, the Storm beat Flyers 5-2 on home ice. It was a thrilling game, with goals going to Samuelsson, Aulin, Critchlow, Simmonds and an empty net goal from Puskarich.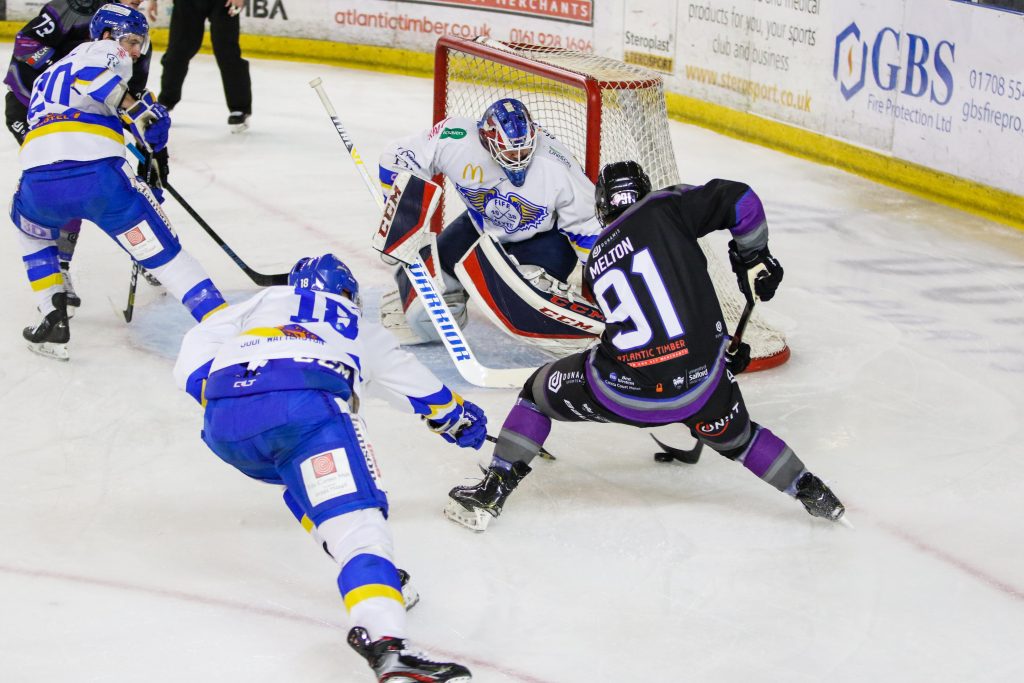 TEAM NEWS
The Storm will be without Captain, Dallas Ehrhardt this weekend for both games. Ehrhardt is currently icing for team GB in the IIHF Olympic Qualifiers, being held in Nottingham. 
On Thursday, Ehrhardt scored the opening goal for team GB, also claiming an assist on the second goal by Robert Farmer.
CAM BRAES
Making his debut against Clan on Saturday, and then on home ice on Sunday is newly signed Cam Braes, who joins from EIHL side, Guildford Flames. Read more about Braes here.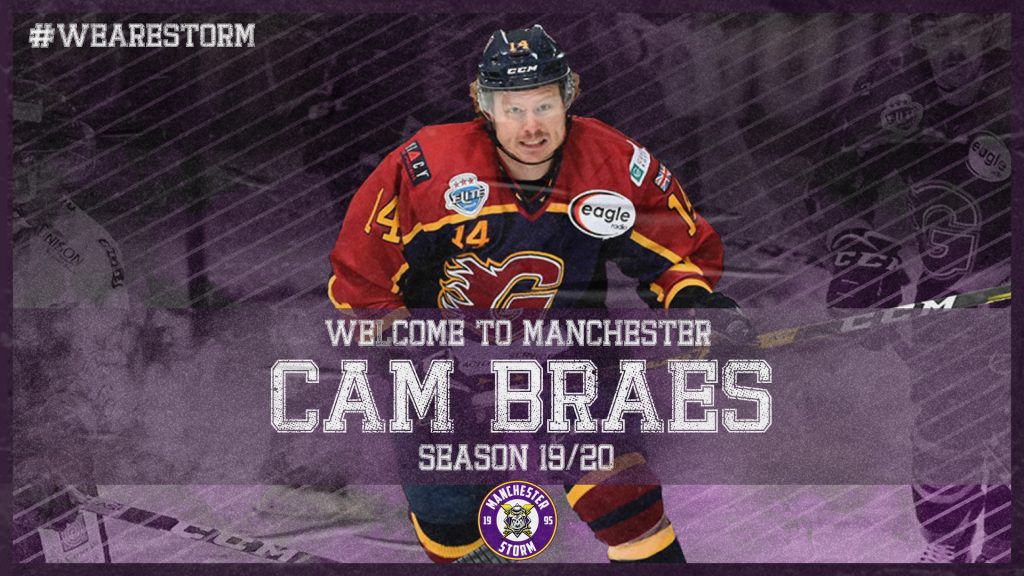 MATCH NIGHT INFORMATION
Doors open Saturday 9th February at 16:30PM
Face-off is at 17:30PM
Ticket information for games can be found here
Check out Storm Sports Store to get all your Manchester Storm merchendise and more
Visit Storm Sports website here
Match night raffle tickets can be purchased by match night volunteers around the rink and from the OSC – who are located under block 113
Visit  the OSC stall to purchase 50/50 and Shirt off the Back tickets, also enter the match night "Chuck A Puck" competition or sign up to the Supporters Club for the season
The club's official pub, the Station is the place to go for some pre-match drinks
If you can't make the game, Storm TV have you covered, buy the webcast here
If you're looking at group bookings for games this season, contact liam@storm-office.com for more information