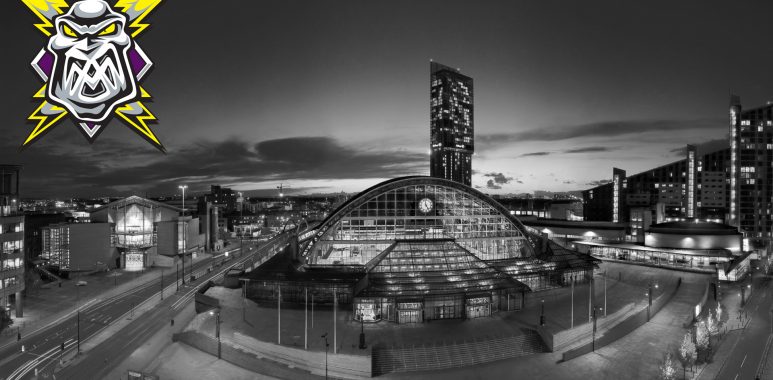 EIHL eighth-strongest league in Europe
TICKETS: Your Goodwin Group Manchester Storm welcome the Fife Flyers on Sunday the 9th February here at Planet Ice Altrincham in Elite League action! Tickets can be ordered online, by calling 0161-926-8782, or in person at the box office. Face-off is 17:30
CHL League Ranking completed after 2020 Final
The Elite Ice Hockey League has ended the 2019/20 Champions Hockey League season as the eighth-strongest league in Europe, according to the competition's League Ranking.
The combined efforts of Belfast Giants and Cardiff Devils averaged a point per game in the Group Stage, which meant the EIHL was the seventh-best performing league this season out of all 13 taking part. The four-year average, weighted results put the EIHL eighth overall above France, Slovakia, Norway, Poland and Denmark. Belarus is the only 'Challenger League' ranked ahead of the EIHL, with the top six comprising of the CHL's Founding Leagues of Sweden, Switzerland, Germany, Finland, the Czech Republic and Austria.
Mountfield HK, who finished as runners-up in this week's CHL Final, lost to Cardiff this season and Nottingham two years ago.
Check out the CHL's League Ranking: here.
Qualification for 2020/21
The EIHL League winners will earn a place in next season's Champions Hockey League.
TICKETS: Your Goodwin Group Manchester Storm welcome the Fife Flyers on Sunday the 9th February here at Planet Ice Altrincham in Elite League action! Tickets can be ordered online, by calling 0161-926-8782, or in person at the box office. Face-off is 17:30