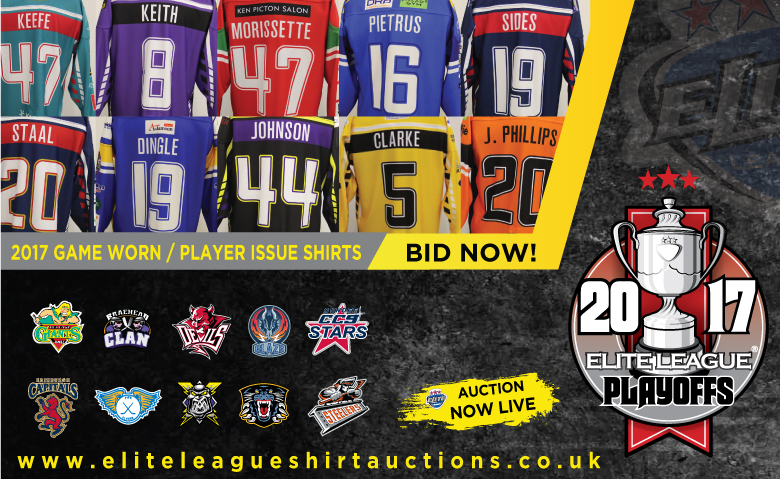 EIHL PLAYOFF SHIRT AUCTION OPEN NOW!
Elite League fans have the chance to lay their hands on a unique piece of team memorabilia over the next two weeks, thanks to the 2017 Playoff Shirt auction.
Shirts were issued for all ten Elite League clubs prior to the 2017 Elite League Playoffs and all shirts listed are 100% authentic game worn, or in certain instances where indicated game issue, shirts used during the playoff series of 2017.
The auction closes at 7PM on Monday 24th April 2017 and full details of how to bid can be found on the auction website.
Visit www.eliteleagueshirtauctions.co.uk now to place your bid!