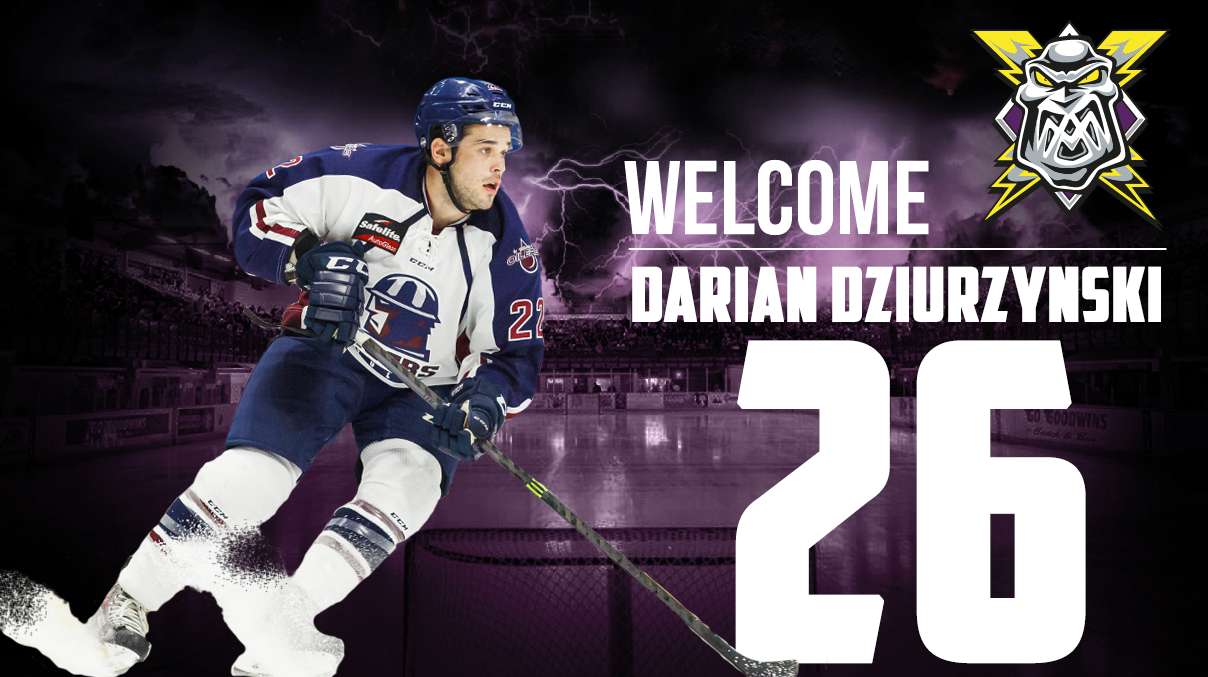 Dziurzynski completes Storm's roster!
PRE- SEASON TICKETS: The Go Goodwin's Manchester Storm are gearing up for the 2016/17 Elite Ice Hockey League season with two home games against the Coventry Blaze on Wednesday 31st August and the Sheffield Steelers on Saturday 3rd September. Tickets can be ordered online or by calling the box office on 0161 926 8782, or in person at the box office.
The Go Goodwin's Manchester Storm are delighted to welcome Canadian forward, Darian Dziurzynski, to the club for the 2016/2017 season! The 6″1, 210lbs player has played close to 200 AHL games, and is described as a player with a real eye for goal, can help run a power-play, and is a known for his loyalty and willingness to do anything for his team mates.
Coach, Omar Pacha, is excited to finally land his man, "Darian has been a target of mine for a while now, and i'm delighted to get the deal done. He is a player who knows where the back of the net is, he has played close to 200 AHL games in his career to date and you only play at that level if you've something about you as a player. He will add offence, size and further grit to our team for this season. All the references i got on Darian were exceptional, and all commented on his willingness to always be a "team first" guy. I like those types of players & that ethos fits in really well with what we are building here this season. Eric Neilson gave me an exceptional reference on Darian too, and i know they're both excited to be playing alongside each other this upcoming year.
Storm GM, Neil Russell, had the following to say about the capture of Dziurzynski, "Pach was a happy man when he received Darian's signed contract back. He came highly recommended to us from a few people, and when Pach did all his checks, they backed up what he had been told about Darian. I have no doubt he will fit right in here with the team we have built this upcoming season, and will be a top performer for us. That's us done with our recruitment now, it's been a really productive summer, and both Pach and myself are very happy with what we have built here for the new season. I cannot wait to get the season underway, you the fans are going to love this team!"
Former draft pick of the Arizona Coyotes, Dziurzynski will begin his visa process immediately, and it is hoped he will be in Manchester in time for our opening league fixture of the season, if not sooner.
Listen below to Elite League Media officer, Seth Bennett, speak with Darian Dziurzynkski about his move to the Storm for the new season!
https://soundcloud.com/user-881009593/darian-dziuryznski-joins-manchester-storm/s-LqJye
OWN & LOAN: If you would like to Own & Loan Darian Dziurzynski's 2016/2017 jerseys, please get in contact with Storm GM, Neil Russell, immediately! (gm@manchesterstorm.com). The jerseys that are available are as follows; Home League, Away League, Challenge Cup, and both home & away warm up jerseys! First come, first served!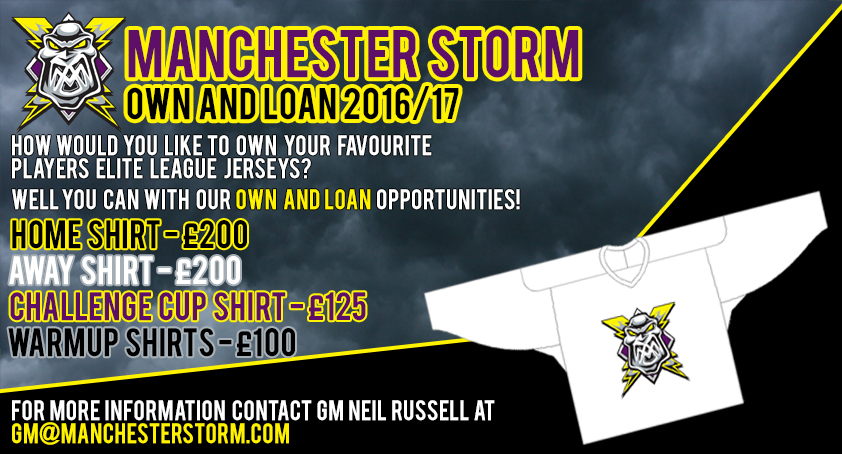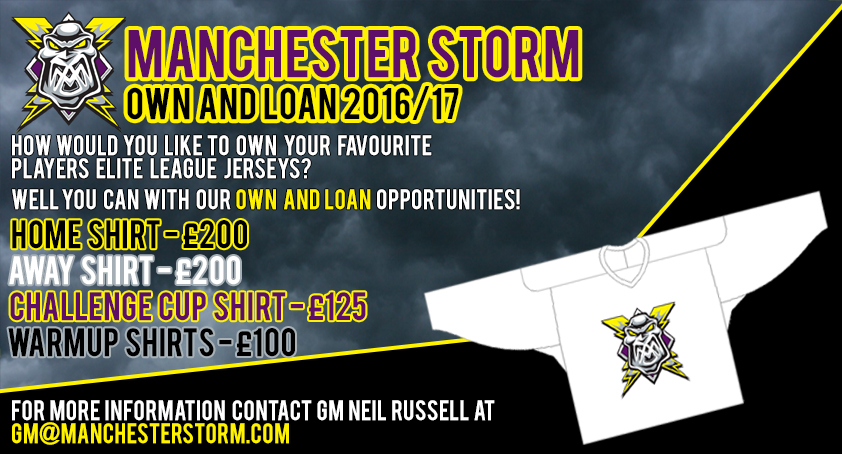 OSC KIT CLUB: If you would like to sponsor any of Darian Dziurzynski's 2016/2017 equipment, please get in contact with the Storm's OSC immediately via email at oscmanchesterstorm@gmail.com! The items that are available to sponsors are as follows; Helmet, Skates, Shorts, Sticks, Gloves, Socks, & Laces! First come, first served! For more information please click HERE.