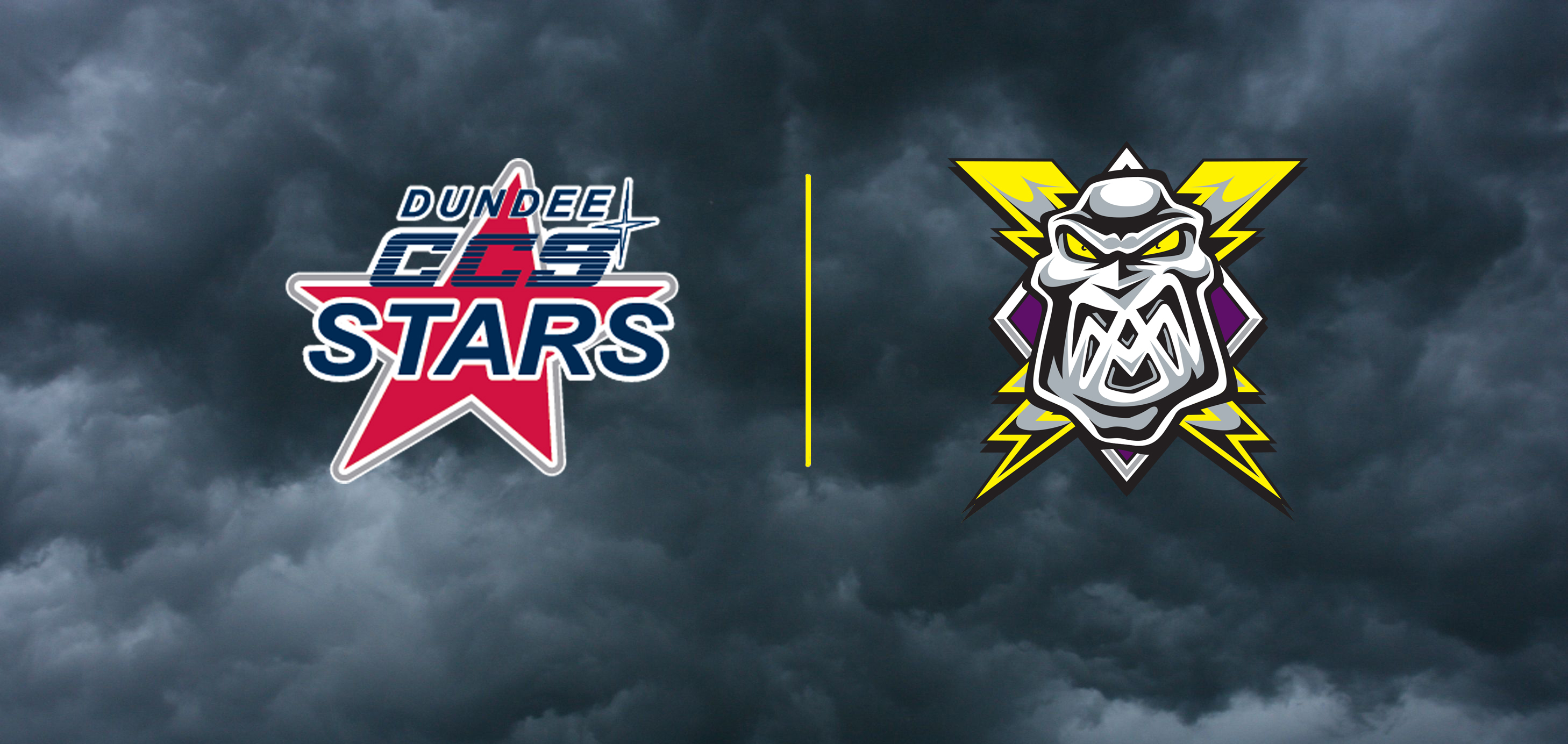 Dundee Stars 2 Manchester Storm 6
NEXT HOME GAME: The Go Goodwins Manchester Storm face the Fife Flyers at the Storm Shelter on Sunday, 6th March (5pm face-off). Tickets can be purchased online by clicking here, calling the box office on 0161 926 8782 or direct at the box office.
Despite going behind early in the first period, the Go Goodwin's Manchester Storm were able to come away from their final meeting against the Dundee Stars with a convincing 6-2 away win over the Scotsmen.
The first period saw the Stars take the lead early in the period, and against the run of play, when Jason Gray bagged the opening goal of the night. Until that point, Storm had been all over the Stars, testing Trevor Koenig in the Stars net with multiple shots. The Storm continued to push with the same effort, and Matt Sisca was able to reward the Storm's effort with the equalising goal, before Luke Salazar put the Storm 2-1 up thanks to a power play goal just before the 10 minute mark of the opening period.
Vinny Scarsella sent the 40 or so travelling Storm fans to their feet for the third time in less than 5 minutes, when he slotted one past Koenig and the Stars defence, before grabbing his second of the night. Storm went into the break 4-1 to the good after an exceptional period of hockey.
The Stars started the second period a much rejuvenated side, and Brett Switzer got the Stars back into the game with a power play goal just before the 5th minute, but the Storm continued to push forward and were making life difficult for the Stars. The hockey flowed end to end, with fantastic stick work being show by the Storm who were able to pass with ease around the Stars. Sisca got his second of the night with less than 4 minutes to go in the 2nd to help the Storm end the period 5-2 up over Storm.
The third period saw the Storm continue to dominate the play, and it was down to the hard work of Koenig and the Stars defence that the Storm were unable to add many more to their total. Derek Roehl however was able to snatch a late empty net goal, as the Stars pulled their goalie to go 6-on-3 with the Storm serving a double penalty.
A fantastic game of hockey for the Storm, but all eyes are now firmly focussed on this Sunday's home game vs the Fife Flyers in Altrincham. This is sure to be barn burner as the Storm continue their #PlayOffPush!
Final Score: Dundee Stars 2 Manchester Storm 6