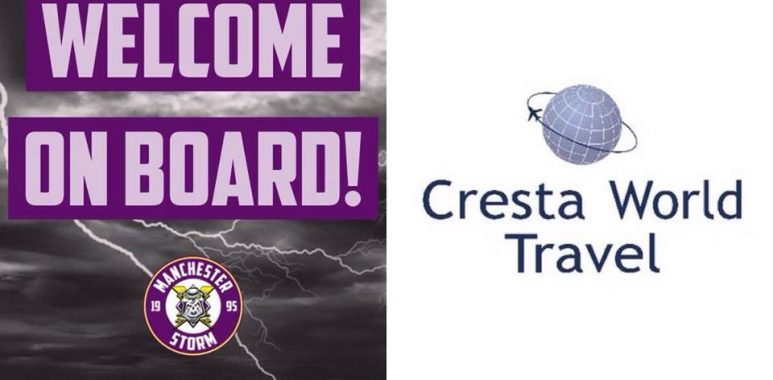 Partnership: Cresta World Travel signs up for the 2018/19 season!
Tickets for Storm's upcoming game against Glasgow Clan  can be ordered online HERE, or by calling the box office on 0161 926 8782, or in person at the box office.
Your Go Goodwins Manchester Storm, are delighted to announce Cresta World Travel, as the Storm's official travel partner for the 2018/19 season!
With nearly 50 years experience, Cresta World Travel offers savings and inspiration for anyone looking to arrange a holiday or travel for business. The team at Cresta World Travel and Cresta Business Travel have first-hand knowledge of the world's best cities, hotels and beaches, in order to help organise your trip and make sure things are perfect whatever the occasion. 
Cresta World Travel has agreements with world leading airline companies, hotels and tour companies so we can guarantee you financially security, quality service and we promise to keep you  up to date with some amazing experiences and unique holiday ideas.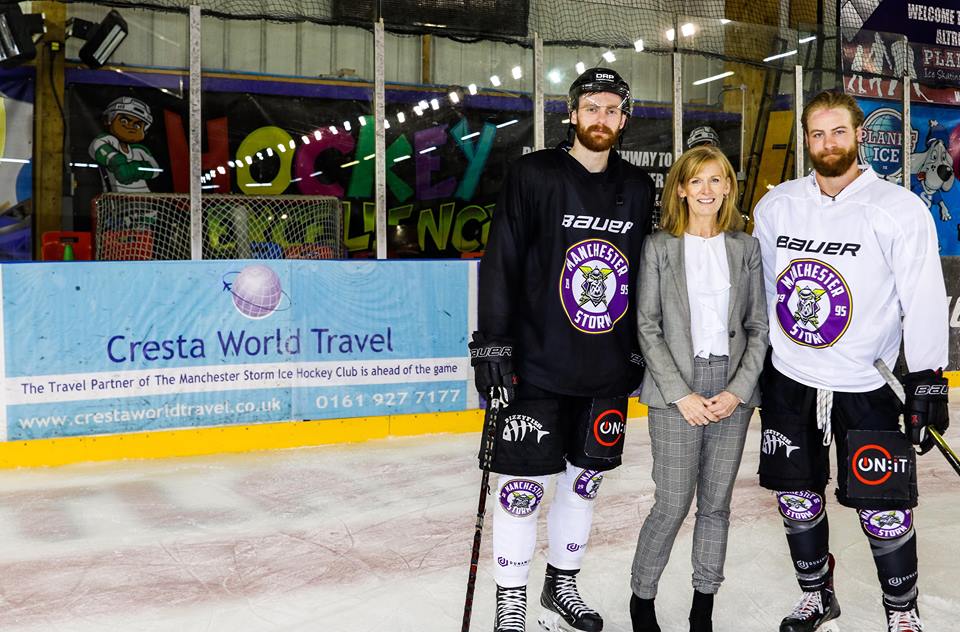 Jac Murray, head of Marketing at Cresta World Travel, commented;
"We are delighted to be the travel partner of Manchester Storm and have been blown away by the warmth of our welcome.

"Alongside looking after the travel for the team, we would love to offer you as team members, supporters of the club and visitors to the Ice Rink an invitation to get in touch out if you are looking to plan a holiday or travel for business. Look for offers and inspiration coming soon to the Manchester Storm website.

"We are Proud to be part of the Altrincham Community for nearly 50 years"
You can show your support for Cresta World Travel and find out more about the company using the links below:


Don't forget you can still make a donation for Luke Moffatt's Charity Wing Walk event HERE, or why not secure one of the 2018/2019 Own & Loan jerseys Here.