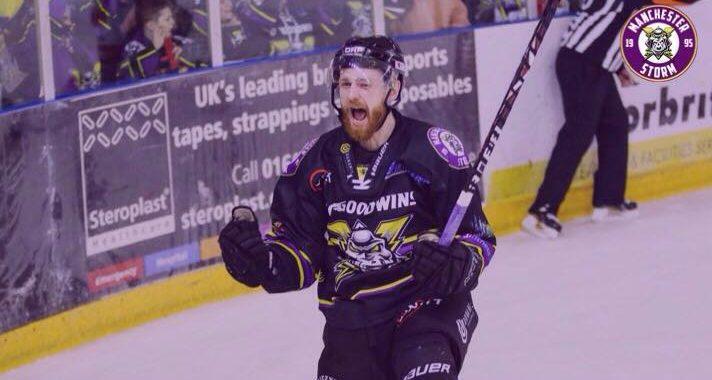 Ciaran Playing the Long Game for GB
Tickets for Storm's upcoming game against Patton Conference rivals, The Guildford Flames, can be ordered online HERE, or by calling the Box Office on 0161 926 8782, or in person at the box office. Face-off is 16th February, 19:00 face-off. Please be reminded there are no home games next weekend 9-10th February.
Manchester Storm forward Ciaran Long says it's a dream to get the chance to represent the Great Britain Men's senior team when they go into action this week.
Pete Russell's team take on KHL outfit Dynamo Riga on the first step in preparation for May's World Championship campaign in Slovakia, and you can check out the latest odds on betbrain uk.
And the 28-year-old says his club coach Ryan Finnerty has played a big part in helping him get to fulfil something he's wanted to do for a long time in what will be a big year for the national team.
"Pulling on that jersey will be awesome," he said. It's been a childhood dream of mine and I've been wanting to do, more so since my last game for the GB Under 20's.
"There's a great incentive to be involved this year more than ever with the World Championships coming up in May and playing against NHL players.
"It's a dream and getting to the senior team has always been my target.  Ever since I left the junior squad so it's nice the hard work is starting to pay off.
"Making the step up to the Elite League is paying off and it was a bit of a transition last year so I had to prove myself.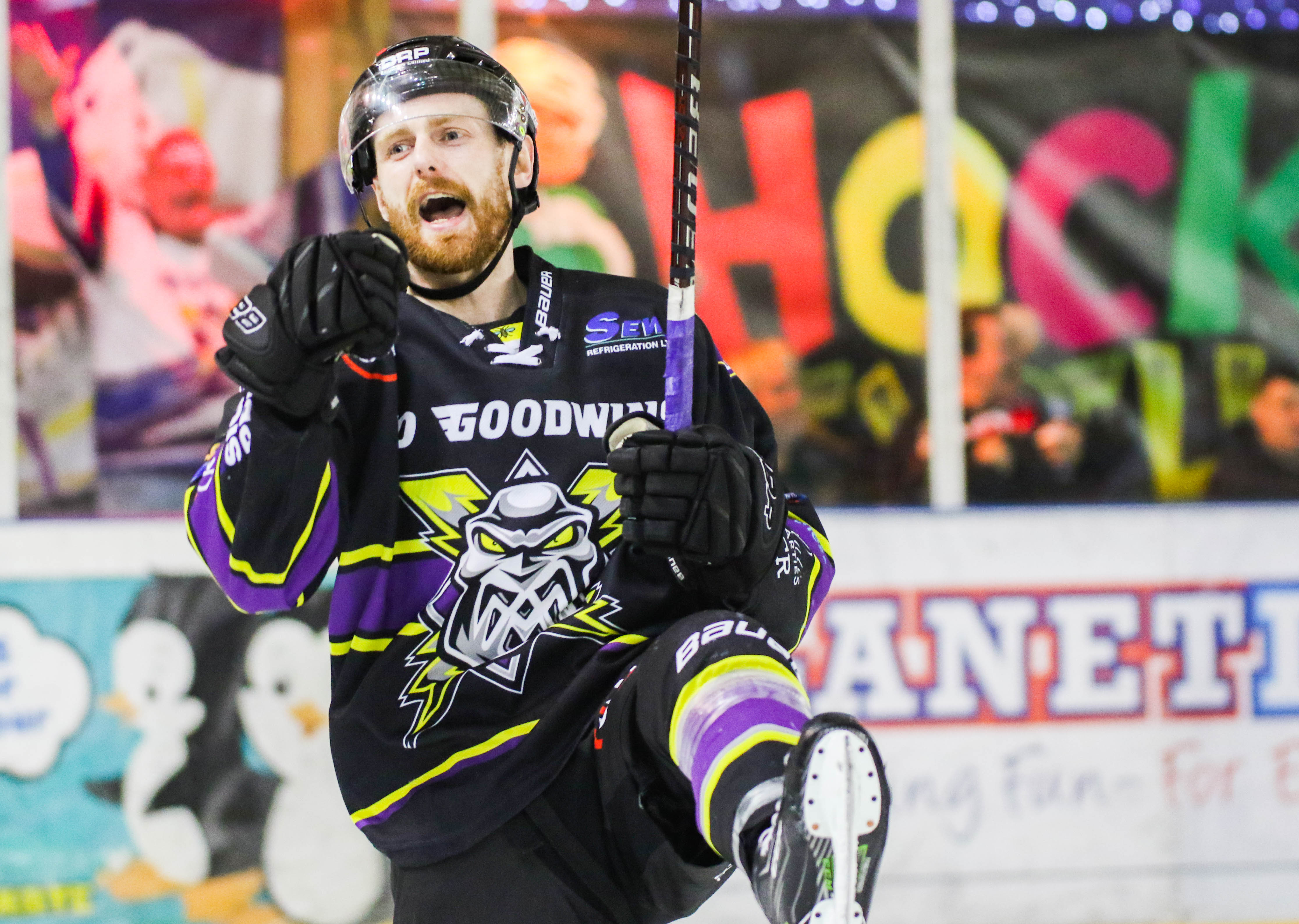 "This season, I'm getting a lot more ice time and getting more chances and my coach, Ryan Finnerty has played a huge part in that.
"We'd seen players come up from the EPL and not make an impact and he had to take a gamble on that.  He's been great for me."
Long admits getting in the squad is one thing, but there's still lots to do if he is to be considered for a seat on the plane.
As he settled in with the rest of the squad in Coventry, he spoke of what he's expecting when GB lock horns with a team still battling for a play-off spot in the KHL.
He added: "Getting the call was brilliant, but there's still a long way to go in terms of hard work and I'm excited to get going.
"I've played with a lot of the guys in the Under 20s and played against them too, but it's a good group and we had a good skate.
"The game with Riga is definitely going to be fast, but it's going to be important for us by the time the tournament comes around in May and will certainly be a great test for us."
Words by Craig Anderson @ www.britishicehockey.co.uk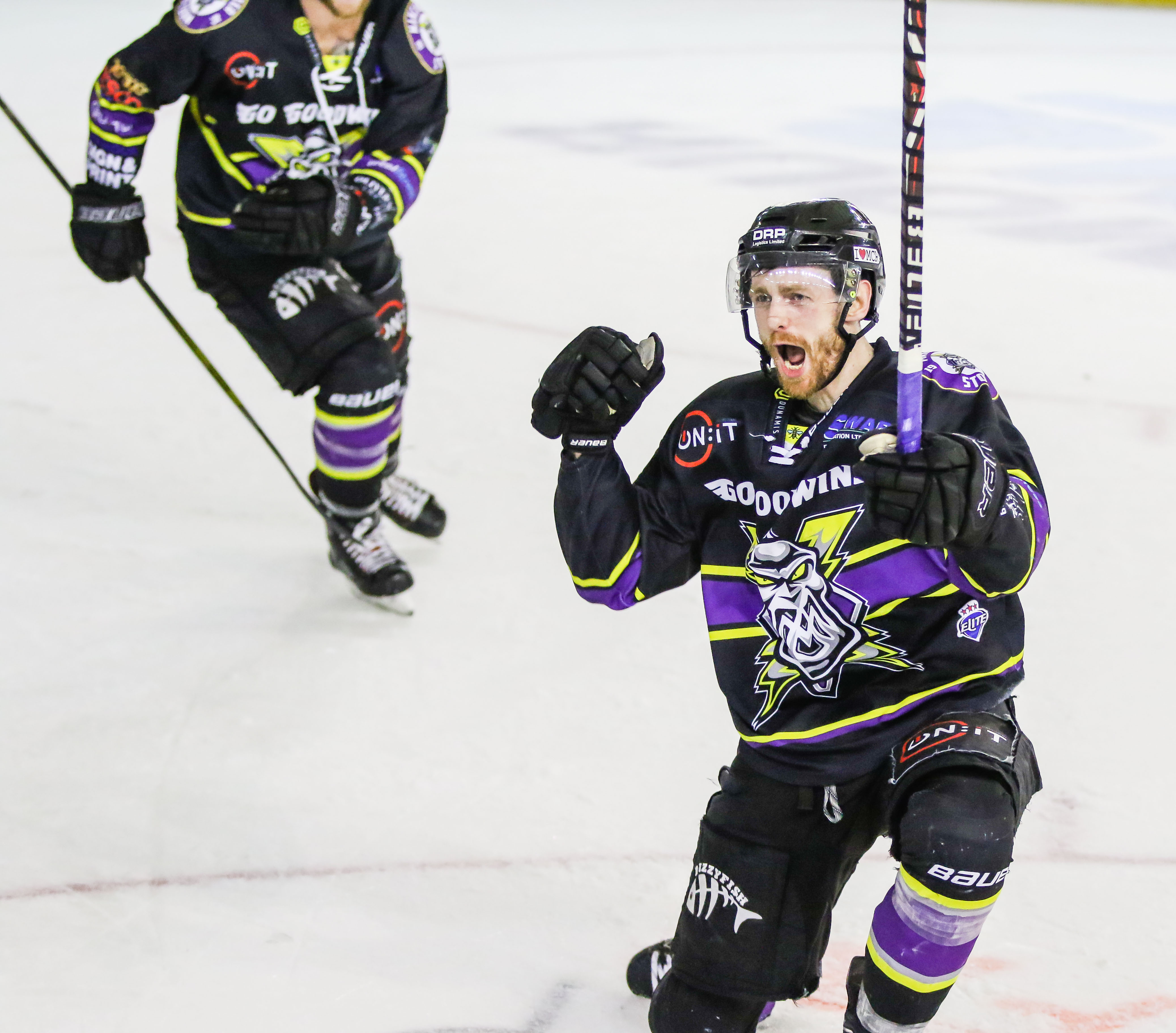 Manchester Storm wish Team GB good luck tonight, as they face KHL team Dinamo Riga in Coventry on the run up to this year's World Championships! Manchester Storm players Mike Hammond and Dallas Ehrhardt were also selected to represent GB for tonight's game.
The OSC have a special "Ladies Night" coming up on 26th February 2019 – 7:00pm-late. The event will be held at our sponsors, Tiger Tiger Manchester. This includes a three course meal and a drink on arrival. Contact events.stormosc@gmail.com for more information!