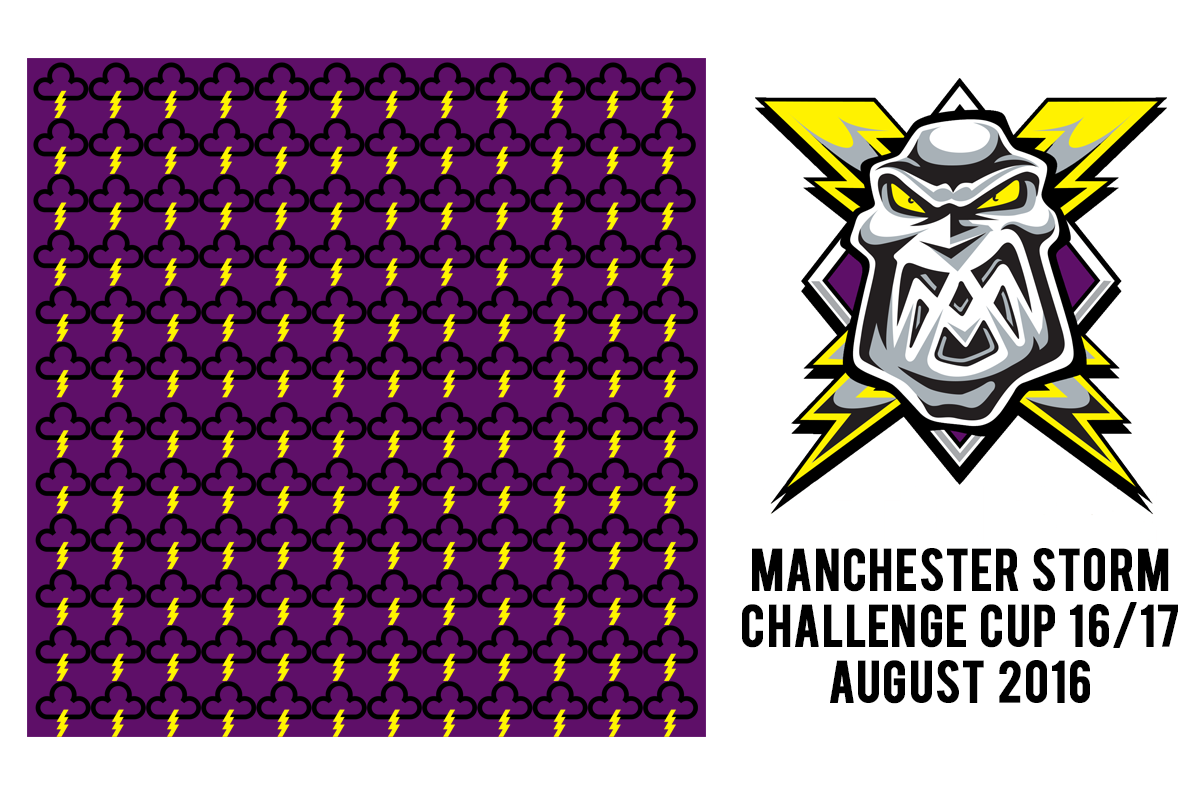 Challenge Cup Teaser Released
SEASON TICKETS: The Go Goodwins Manchester Storm are pleased to announce that season tickets for the 2016/17 Elite Ice Hockey League season are now available to purchase. Season Tickets can be ordered online or by calling the box office on 0161 926 8782, or in person at the box office.
The Go Goodwins Manchester Storm are thrilled to reveal their teaser image for the 2016/17 Challenge Cup jersey! The PURPLE coloured jersey, which takes inspiration from two of the finalist designs for the Warm-Up jersey contest, will be worn by the Storm in all of their Challenge Cup games, starting with the away fixture on the 4th of September against the Sheffield Steelers. As mentioned yesterday, the Challenge Cup shirt will be unlike anything your Storm has worn before!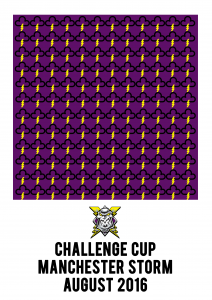 As mentioned, 10 signed limited edition posters have now been posted up around Manchester city centre, Salford's Media City, & Altrincham for Storm fans to get. Once you've got the poster, be sure to send us a selfie of you with it, either by our Facebook, Twitter, or Instagram.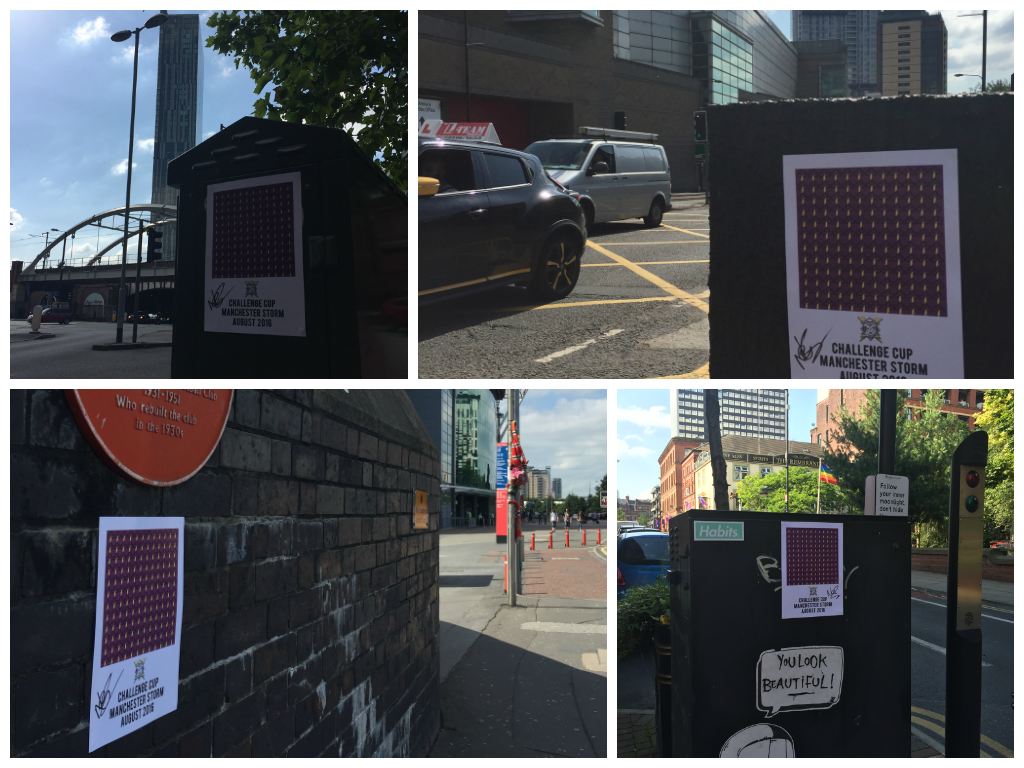 The location of the 10 posters are listed below:
You can now pre-order the new Challenge Cup jersey, along with the Home & Away shirts now. Details are available HERE.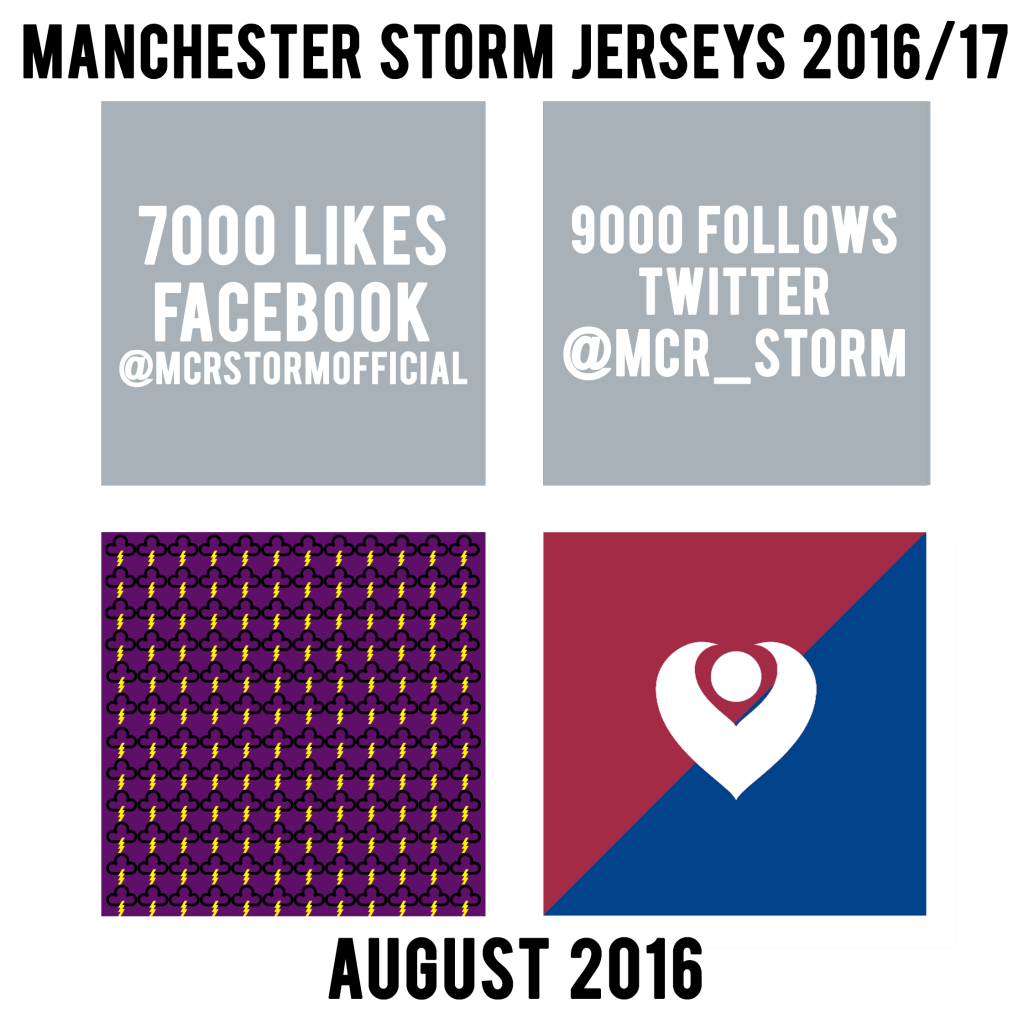 With less than 41 days to go until the first Go Goodwins Manchester Storm pre-season game of the 2016/17 campaign, it's time to start revealing parts of our new brand new Home & Away jerseys. However, we're going to make you work for it Storm fans! Find out more HERE!