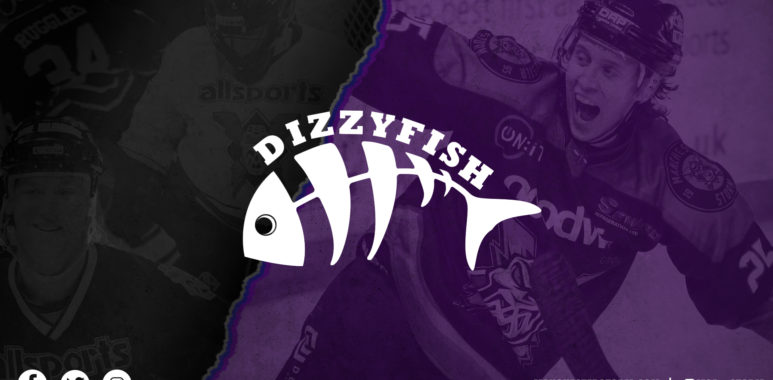 BREAKING | Dizzyfish return as sponsor of Jacob Lundell Noer for upcoming Elite Series!
Manchester Storm are thrilled to announce the return of Dizzyfish, who will be sponsoring the club during the upcoming #2021EliteSeries!

Dizzyfish will be the official player sponsor of classy Norwegian forward, Jacob Lundell Noer!
After three consecutive seasons, the club will collaborate with Dizzyfish for the fourth time.
Dizzyfish is an audio visual (AV) solutions company, that provides services to commercial and private clients across the UK. A massive project the company took on board was the Dizzytron, helping to boost the match night experience in the Storm Shelter. 
Established in 1997, Dizzyfish delivers AV technology to homes and businesses. The team are experienced, skilled and highly tuned into the the AV market, providing excellent services, creativity, also offering a variety of products.
Dizzyfish are proud sponsors of Finlay Ulrick and Jacob Lutwyche, who also ice for partnered NIHL side Blackburn Hawks.
Avril and Dave of Dizzyfish, commented:

"Elite League hockey is back and we are excited to be returning as sponsors of the Manchester Storm in the #2021EliteSeries. When Finner told us it was happening, we knew we had to be involved as the Storm is such a fantastic organisation, from management through to sponsors and of course, the awesome fanbase! It's going to be amazing watching Elite League hockey once again… Mon the Storm!"

The club would like to thank Avril and Dave and the entire Dizzyfish crew for their continued support and we look forward to working with you once again through the upcoming Elite Series!
Connect with Dizzyfish for all your AV needs.
Website (https://www.dizzyfish.net/)
Facebook (https://en-gb.facebook.com/DizzyfishLtd/)
Twitter (https://twitter.com/Dizzyfish?ref_src=twsrc%5Egoogle%7Ctwcamp%5Eserp%7Ctwgr%5Eauthor)
Phone: 0141 375 7260
Email: info@dizzyfish.net
If any businesses or individuals would be keen to learn more about player sponsorships please email liam@storm-office.com for more information.