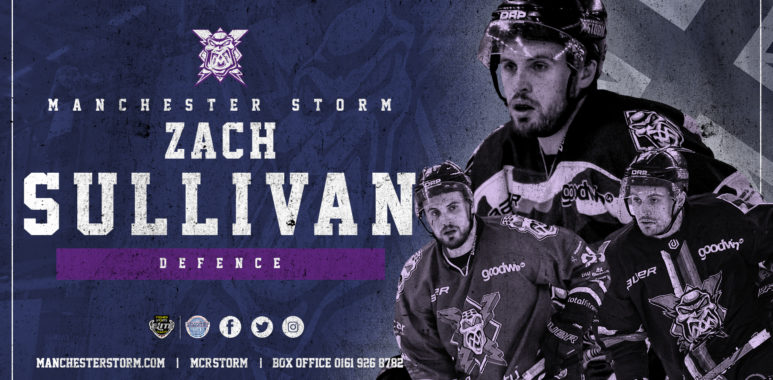 BREAKING: British Defenceman Zach Sullivan returns to Manchester For Third Season
Manchester Storm are excited to announce the return of British blueliner Zach Sullivan for his third full season in Manchester. 
Sullivan has played in the Elite League since 2014 and with 345 league appearances now under his belt, the stay-at-home defencemen looks set to build upon an impressive tenure in the top flight and stake a claim for further international honours. 
Sullivan has spent the vast majority of his career in the Elite League working alongside the General Manager, Ryan Finnerty. The trust between player and coach is a vital aspect of any successful sports franchise and with adjustments to the Storm management this off-season, another returnee on the blueline that is familiar to the Elite League will undoubtedly benefit the team.  
Head Coach, Matt Ginn, had this to say about bringing back 'Sully' for another year:
"I'm excited to get Zach signed up. He's developed into a very steady and reliable defenceman over his time in this league. He got injured near the end of last season and was definitely missed on the back end. Sully is a great teammate and I'm expecting him to take another step forward and be an important piece for our D-core."