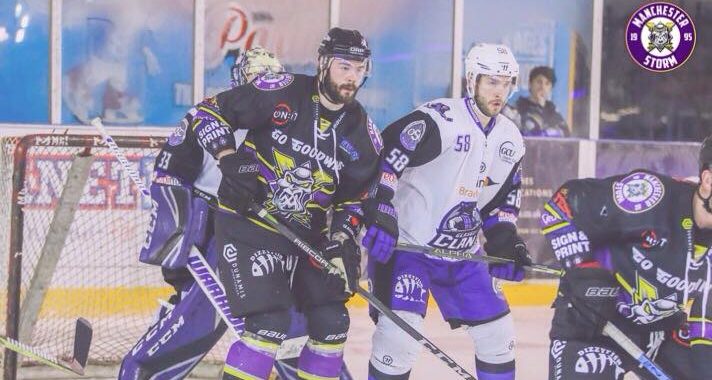 MATCH REPORT: Glasgow Clan 5-3 Manchester Storm
Tickets for Storm's upcoming "Winter Classic" game against Sheffield Steelers, January 1st, can be ordered online HERE or by calling the Box Office on 0161 926 8782, or in person at the box office. Tickets are selling fast so book to avoid disappointment!
Clan were the first to be handed a penalty for tripping, Peacock being sent to the penalty box at 2:12. Despite efforts, Storm were unable to put one past Rumpel during their powerplay. It was Clan who scored the first goal of the evening, ending the ten minute dry spell, a one timer scored by Pitt at 9:01 – the assists from Stupka and Beca.
Braid took his chances on a breakaway but failed to get past Rumpel. It wasn't long before Clan took the scoreline 2-0, scoring on the third rebound at 11:42 by Connolly, assisted by Sullivan and Peacock.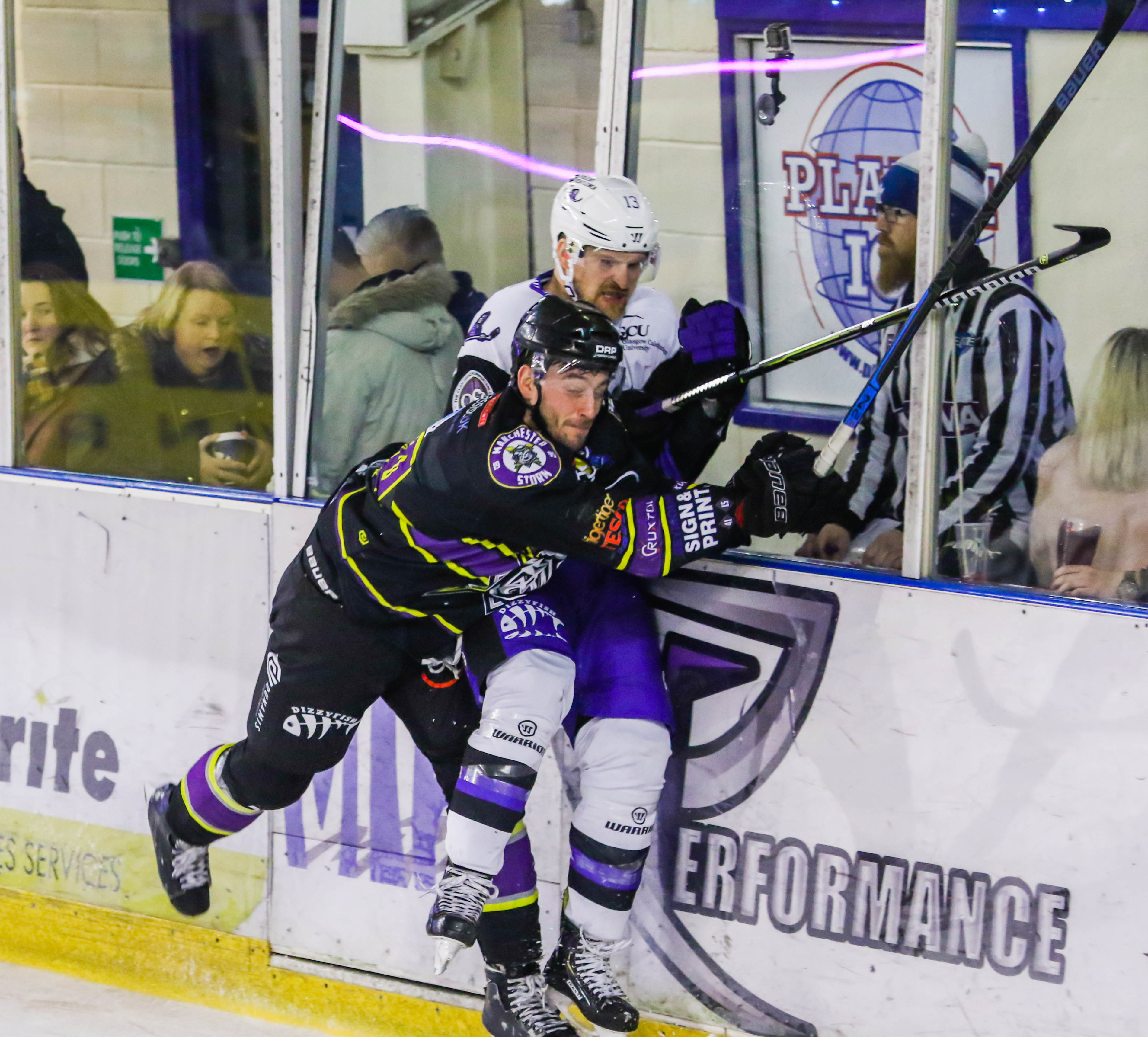 Storm came out harder for the second period, clearly determined to get a goal in early on. After almost ten minutes of Storm pushing for a goal and Clan determined to get a three goal lead, Clan received a penalty, handed to Connolly for slashing at 28:54. It was the moment Storm needed as they scored their first of the evening – Auger slotting the puck home on their powerplay, assisted by Richardson and Poulin at 30:43.
Storm fell back to two goals difference fairly quickly, as Clan scored their third goal, Stupka putting the puck back post, with the assist from Beca at 32:02. Things got exciting as Storm got one back within a minute during a mid-ice turnover, scored by Long through the five-hole of Rumpel, assisted by Hammond at 33:24. Clan were then handed another penalty, as Haywood took a penalty for slashing at 37:07, giving Storm another powerplay opportunity. 
Despite being down by two goals twice, Storm managed to push forward, bringing the end of the second period to a 3-2 scoreline. Overall, it was a more exciting twenty minutes of action, with some skilled plays throughout.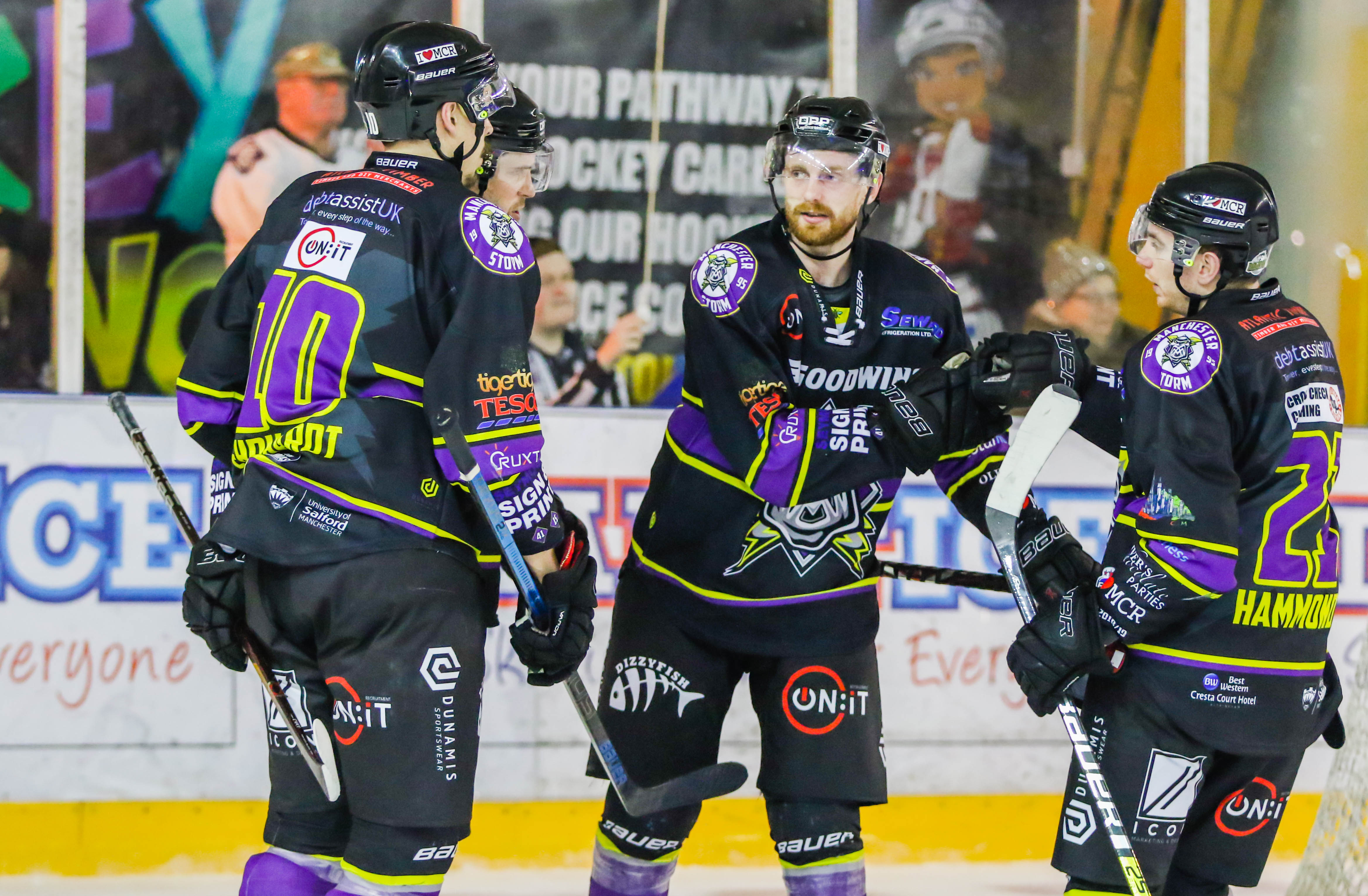 Storm headed into the third period knowing they had a point to gain in order to equalise. However, it wasn't long before Clan scored goal number 4 at 42:20, scored by Connolly – who tipped it in with the assist from Peacock.

Former Storm player, Hansen received a call for tripping at 42:43, allowing a chance for Storm to get a goal back on the powerplay. It was what they wanted, as Poulin scored through traffic from by the blue line, assisted by Richardson and Bakker a 43:43.
Clan were handed another penalty,  the final of the evening, as Wilson was sent to the box for slashing at 44:01. This gave Storm another powerplay opportunity, and one to equalise. Unfortunately, they were unable to put one past Rumpel; the second the powerplay ended, play went end to end.  

With just 1:09 left on the clock, Ginn was pulled in favour of another player. It was Pitt who scored an empty net goal, and the winner of the night, assisted by Gutwald at 59:33, the final result standing at 5-3.
Duly noted, was Storm's lack of penalty minutes, as the final buzzer went and neither player had been given any penalty box time throughout the entirety of the game.
Clan have now won five in a row; meaning Storm will be doing everything they can to win two points on the road against them tonight in Glasgow.
Man of the Match for Glasgow Clan went to Brendon Connolly
Man of the Match for Manchester Storm went to Félex Poulin
Shots on Goal: Joey Rumpel, 28
Shots on Goal: Matt Ginn, 28
Referees: Tom Darnell and David Good
Manchester Storm's next home game falls on the 1st January, 17:30 face-off. The Storm face old rivals, Sheffield Steelers in special themed "Winter Classic" game. We hope to see you there!
Have you seen the OSC's kit club and sponsorship opportunities for the 2018/19 season? Find out more about the player stick sponsor here and keep your eye out on their social media for upcoming events!