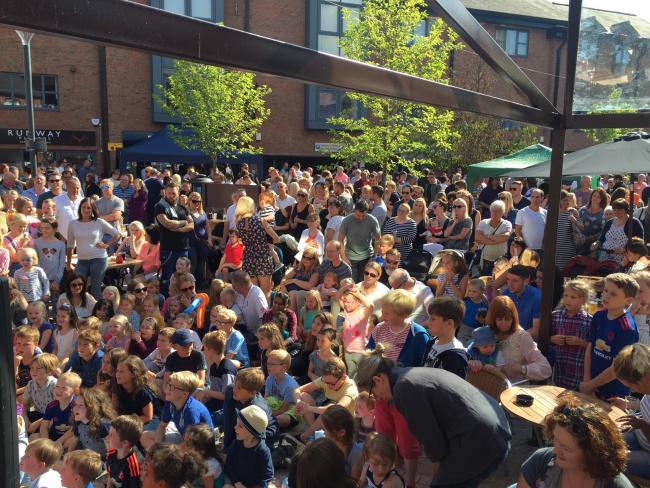 "Altrincham at its very best"
THOUSANDS of people flocked to the second Goose Green Summer Festival over the August bank holiday.
A highlight of Altrincham's events calendar, the festival saw acts such as Jordan Drinkwater, Blank Cheque, Liam McClair, Henry Revue and Prose take to the Trafford Sound Stage in front of more than 4,000 people.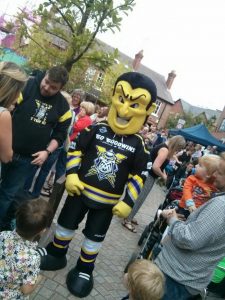 Family fun came in the form of face painting, a treasure hunt and a giant games area. Manchester Storm also put in an appearance, with mascot Lightning Jack and a number of players joining in the fun ahead of the new ice-hockey season.
Bars and restaurants House, the Green Room, La Piazza, Cafe Cleo and Costello's were on hand to provide street food and drink.
Anthony Prophet, owner of The Green Room bar, said: "We were overwhelmed by the turnout for the festival – it was a brilliant day from start to finish and proved once again what a fabulous space Goose Green is for this type of event. It was great to work with Altrincham BID and Trafford Sound to put on the event and showcase Altrincham at its very best."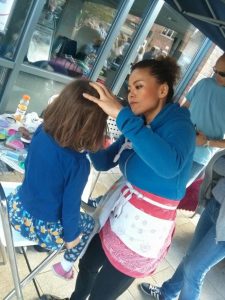 Organised by Altrincham BID in partnership with the Goose Green Traders Federation and Trafford Sound, the Goose Green Festival is just one of many events designed to bring more people into the heart of a rejuvenated Altrincham.
Katie Bland, Altrincham BID Manager, said: "It was fantastic to see so many people making Altrincham their destination over the bank holiday weekend and enjoying the Goose Green Summer Festival. It was a highly successful first event for the BID, and we're already thinking about how we can expand it next year to include businesses in other parts of the town centre."
Written by Cara Cunningham for the Messenger Newspaper