A message from the Official Supporters Club
Hello there, we are the Manchester Storm Official Supporters Club (OSC)!
The primary goal of the OSC is to provide support to Manchester Storm through the organisation of events and match night entertainment throughout the year. As our GM Neil Russell has alluded to, in his previous article, this past season has been a whirlwind from start to finish! Neil has stated how he values fan engagement VERY highly.  He recognises it as a vital cog in a club/business such as Manchester Storm as he builds on the solid foundations that were laid this season.
The OSC is currently made up of Nick Barlow, Andy & Bernadette Shaw, Brian Ashton, Jess Patten, Alan Johnson, Paul Tracey & Hayley Boardman; you can view our profile statements below. We are fans of the club, just like you, and have committed to give up our free time to help drive the club forward and provide an even stronger event program for you all, moving into next season and beyond.
To make sure we remain focused and aligned with the direction of the club, Nick Barlow (Chair) and Andy Shaw (Vice Chair) will oversee the direction of the OSC, working closely with Neil Russell. Bernadette Shaw (Treasurer) will make sure the OSC is financially run in a compliant and transparent fashion. OSC Media / Communications are being managed by Jess Patten and currently include Facebook, Twitter and Instagram. The OSC can be contacted via email oscmanchesterstorm@gmail.com or phone 07496 191 133
Over the coming weeks we will be sharing a complete programme of events. This will be aligned to the 16/17 Fixture list, so please watch this space for further announcements of events this season. The first event is the "Smart Quiz Night" on Saturday 14th May @ 5.30pm. Open to one and all, bring friends, family and work colleagues along and we'll all be sure to have a good evening!
Organisation of these events will be coordinated by Alan Johnson and Paul Tracey. Some of the events we are actively looking at for the coming season include "Summer BBQ", "Bowling with the Storm", "Race Nights", "Ladies Night" and "Sportsman Evening" to name a few. We will also continue to offer the hugely successful "Skate with the Storm", "Meet the players" and "End of Season Presentation Night".
The OSC will be working closely with the Storm Organisation on their match night activities, including "Shirt off the Back", "Chuck the Puck" and "50:50", with Brian Ashton as the designated Match Night Coordinator for the OSC. Our vision is to grow these activities over the coming season, by improving the quality of the tickets and introducing new prizes. In addition, we hope to incorporate a "Shoot the Puck" competition into the 1st period break with 3 prizes on offer, which will be scheduled around the other exciting community activities booked by the Club.
Our programme of events won't be just for adults! We recognise the importance of our children, and as such will look to introduce kids events which will be coordinated by Hayley Boardman such as a Halloween Party, Christmas Party and their own End of Season Awards Evening. We will also be looking to introduce activities for our younger members to take part in during match nights, including match night "face painting".
The OSC are also looking to introduce some exciting additions to the Club experience for all fans. These include an OSC player of the month competition, an OSC lottery to run from September to April, Ice Zorb Hockey events, Car Boot and Table Top Sales, Kids Club Package, Team Calendars and additional merchandise ideas unique to the OSC. However, as the old cliché states "we must learn to walk before we can run"! We need to build on last year's success stories and further enhance the fan engagement through the introduction of additional events.
The OSC are very keen to hear your views and thoughts. Do you have an idea for an event that you believe would be popular with fans? Please share your ideas via the OSC email oscmanchesterstorm@gmail.com. In addition to sharing ideas we want to hear your feedback on events and plans for the coming season. As such we will hold regular Meet the OSC Fan Forum sessions at Jack's Bar (Altrincham Ice Rink) which will give you the opportunity to ask us your questions and/or share your thoughts and experiences. Please look out for more information via our social media accounts.
Manchester Storm OSC Members 2016/17
Chair – Nick Barlow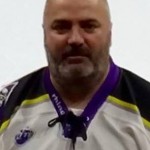 Nick watched Manchester Storm in the 'Arena' days and was a season ticket holder in Block 103. Whilst following the Storm (both home and away) he was privileged to attend a number of European (EHL) Cup away games, and two Pre-Season Training Camp Tours across Germany and Switzerland. He is the proud owner of a Brad Rubachuk (#41) Pre-Season Training Camp Jersey. Now a season ticket holder in Block 107, Nick was delighted to "Own and Loan" Zane Kalemba (#40) Home Shirt in the Storm's returning season. He is also an active member of The Forecast – Manchester Storms Podcast, and can regularly be heard providing game highlights and predictions, as well as bringing a fans perspective to the return of Manchester Storm.
Nick is currently the Chairman of Broadheath Central Junior Football Club, which incorporates 500+ members and offers football from little kickers through to open age (and soon to include Veterans). He is also Team Manager of U10 Athletico, U13 Avalanche and U17 Falcons football teams. As well as these roles, Nick is age group coordinator for U10s and U13s, coordinator of the club's Chartered Standard Accreditation and holds the additional position of lead Child Welfare Officer.
Nick is the Company Director of a "Management Consultancy Services" business and lives in Brooklands. He is a father of 3 to sons Harry, Sam and Thomas, and has been married for 18 years to Lisa.
Over the years Nick has visited and watched many NHL games across the USA including the legend Wayne Gretzky at Madison Square Garden. Nick's favorite football club is Liverpool Football Club, a team he has supported and followed since 1976. His favorite other sport (excluding Football and Ice Hockey!) is Major League Baseball.
Vice Chair / Secretary – Andy Shaw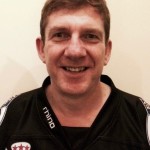 Andy has only followed ice hockey in the UK for the last 4 years, but was hooked from the very first game he attended. Unfortunately, he never got to see Manchester Storm play in the Arena. He is a passionate fan of Manchester Storm, and during the first season was a 50/50 seller during home games. He attended most away games, only missing out on Dundee and Fife! He intends to attend as many away games as possible next season, and is adamant he will get to Dundee and Fife next time round. Andy has already purchased his season ticket for 2016/2017, and will be watching Storm play from the stands.
Andy is married to Bernadette and is father to son Ollie. Ollie plays the drums at home games at the top of Block 113, and also at as many away games as he can attend.
Andy has just retired from the Police, having served in both Cheshire Constabulary and West Midlands Police where he was a Detective within Criminal investigations and intelligence. Whilst serving in the Police Andy was a Federation Representative, and sat on the Health and Safety Committee. Prior to Joining the Police Andy was in the army for 7 years, serving in the Lancashire Cavalry Regiment the 14th/20th Kings Hussars as a tank crewman.
In his spare time Andy has an allotment and is a qualified Scuba diver and tries to get under water as much as possible.
Treasurer – Bernadette Shaw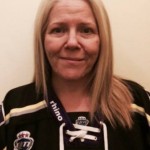 Bernadette is a recent follower of ice hockey, having only watched it for 4 years. She is a passionate fan of Manchester Storm and in the first season was a volunteer at the rink on game nights. You may have seen her staffing the stairs by Block 113, and manning the smoking door! However, next season she will be sitting in the stands watching the Storm play as she has already purchased her season ticket for the 2016/2017 season.
Bernadette is very proud of her "Own and Loan" Omar Pacha (#2) Home Jersey, and her Mike Folkes (#4) "Pink the Rink" Jersey from Storms first season since returning to the Elite League. Bernadette has been on quite a few away games on the GoGoodwins coaches, and intends to go to more away games next season. She is also a follower of Chicago Blackhawks and Melbourne Ice.
Bernadette had worked in banking for 23 years before deciding on a career change and moving to accountancy 5 years ago. She has vast experience in handling cash, and fully understands the banking systems available.
Social Media – Jess Patten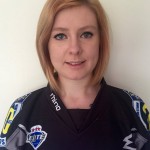 Jess has been an ice hockey fan for over 15 years, and aside from following Manchester Storm, is a long-time supporter of the New Jersey Devils. Her aim is to see New Jersey play at The Rock one day – hopefully in the very near future! Jess has followed British ice hockey through the EPL for the past 5 years as a Milton Keynes Lightening fan, before becoming hooked on Manchester Storm following that nail biting pre-season penalty shots win against the Nottingham Panthers!
Jess works for London Fire Brigade in Youth Engagement, working with and supporting teenagers across London. In her spare time, Jess sits on the Executive Committee and is the Secretary of a National Youth Charity, a position she has held for 3 years. She is very active on Social Media through both the Facebook and Twitter Feeds for LFB Fire Cadets, and also runs the website for the charity she volunteers for.
While only joining the Storm in its first season since returning to the Elite League, Jess only missed 2 home games, despite the very long commute to Altrincham! She regularly attended away games as well, taking advantage of the fantastic service offered by GoGoodwins Coaches. She has already purchased her 2016/17 Season Ticket and will be cheering on the team from Block 113.
Kids Club – Hayley Boardman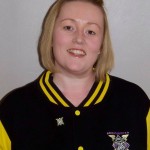 Hayley has followed hockey since the age of eight years old, having watched teams at the old Devonshire Road ice rink such as the Trafford Metros and the Altrincham Aces. Hayley watched the Manchester Storm in the 'Arena' days, and was a cheerleader with the drummers! She then worked on the merchandising team and sat regularly in Block 103.
Hayley was a volunteer at the Storm in their first season back helping fans through the pre-paid doors and staffing the stairs by Block 112. Hayley has been working in childcare for 18 years, covering various roles such as working abroad as a children's Holiday Representative, to being Deputy Manager of a children's day nursery. Hayley holds a Foundation Degree in Early Years Practice, a Paediatric First Aid Certificate, and is Level 3 Makaton Sign Language trained.
In her spare time Hayley enjoys ballroom, Latin and tap dancing.
Events – Paul Tracey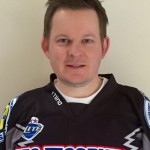 Paul has followed ice hockey since 1990, where he supported the Trafford Metros who played out of the original Altrincham Ice Rink, and still holds many of those times as his favourite hockey memories. The Trafford Metros later became the Manchester Storm playing out of the new 'NHL' style arena in Manchester, where fans were able to watch in luxury with comfy seats and a huge scoreboard etc! Aside from following the Storm at the Arena, he continued to follow the team playing out of the Altrincham Ice Rink who renamed themselves the Altrincham Aces, the name of the original Altrincham team dating back to 1961.
In the Storms returning season, Paul attended all the home games and a number of the away games. It has been fantastic for his wife Nichola and young family to be involved with him, Lucas especially who many got to know through the course of the season, and who you may have seen singing Storm songs on social media. Paul is also an active member of The Forecast – Manchester Storms Podcast, and has attempted to play recreational hockey on and off for many years.
Paul lives in Wincham, Cheshire and is a Project Manager & Appraisal Analyst for a Valuation Business. He specialises in asset valuation, asset advisory and asset disposal working with banks, restructuring and turnaround professionals.
Events – Alan Johnson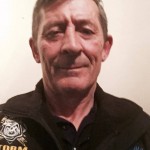 Alan was an avid supporter of Manchester Storm in the 'Arena' days, and attended most home games as well as managing to get to some away games. Alan was overjoyed to learn that Manchester Storm was re-forming, and followed them since the first game in August 2015. He attended all the home games, often seen in the Shelter with his grandson Logan, and also most away games on the GoGoodwins coach.
Alan is a Facilities Management Operative and gym and sports equipment installer, as well as being an access engineering and maintenance specialist.  Alan has vast experience in ice rink installation and maintenance, as he has worked in the industry for over 30 years.
Alan is very much involved in organising events for his local community and very much looks forward to assisting in providing good quality events for Manchester Storm moving into the 2016/17 season.
Fundraising / Match Night Competition Coordinator – Brian Ashton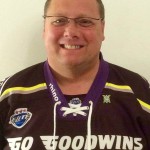 Brian has been an avid ice hockey supporter for many years, and was a regular supporter of the original Manchester Storm. He raised funds for the club through selling tickets for the 50/50 competitions on match nights as well as the player's shirts.
Since Storm's return to the Elite League in 2016, he is renowned around the Storm Shelter for selling the 'Shirt of the Players Back' tickets as you enter the rink.
He has watched his beloved New York Rangers play in Madison Square Garden, and was even presented with a game used puck!
In his spare time, he is a member of the Birchwood Lions Club and is involved in raising funds for the community. Brian also helps raise funds for The Children's Society in his home town of Stockton Heath.