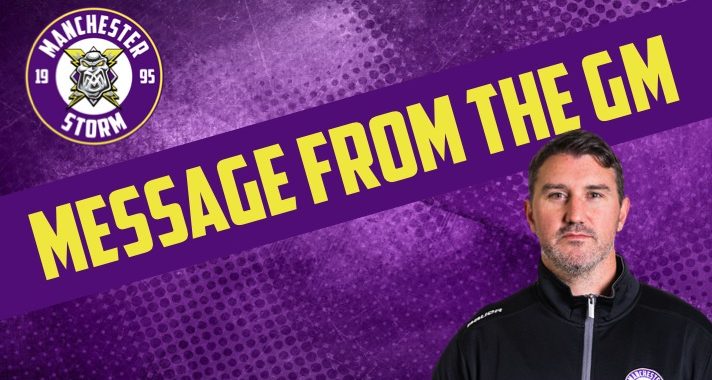 Blogs
Latest News
Message from the GM
Hello Storm Fans,
I hope you are all doing well and getting ready for the festive season.
It's no secret that we are going through a rough patch at the moment. I can promise you behind the scenes we are trying everything to get back on track. I believe we have the ability in our dressing room but we are not a team that can just show up and play. We have to be committed and prepared to battle every night or we simply won't win.
I have been around the game a long time and I know losing can snowball negativity, from Management, to players, and to the fans. We want a product on-ice our fans can be proud of, win or lose, that plays with passion and commitment. We will work our way out of this the old school way. No excuses will be tolerated.
We are working with the Arena to sort out a solution for the missing perimeter TV's and Storm Branding outside the building.
I read your comments and I want you to know that we are trying to do whatever we can to improve the match night experience. I simply ask that you as fans continue to voice your ideas, concerns and allow us time to get this turned around.
I understand your frustrations but I ask that you continue to support us, be loud and wear our colours with pride.
Thanks for your time.
Ryan Finnerty