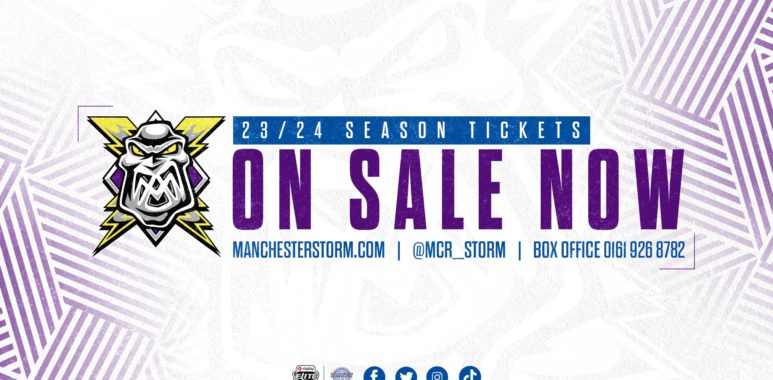 2023/24 SEASON TICKETS NOW ON GENERAL SALE
Manchester Storm are delighted to announce that season tickets for the 2023/24 elite league season are now LIVE! Head to our digital ticketing platform HERE to secure your seat!
The 2023/24 season ticket covers 31 fixtures inside the Storm Shelter – all league fixtures and challenge cup group stage fixtures.
Take advantage of our 'early bird' prices until May 31st 2023 and get up to 9 games FREE by becoming a ST holder for the 2023/24 season.
Should you require any assistance with the renewal or purchase of your season ticket, please 'raise a ticket' via our support portal.
EARLY BIRD PRICING STRUCTURE
Adults @ £499
Concession @ £370
Children @ £260
Family of 3 (2 adults, 1 child) @ £1,258
Family of 4 (2 adults, 2 children) @ £1,518
MORE WAYS TO PAY
Manchester, we're not only bringing you more value for the upcoming season, but we're also bringing you more ways to pay. Spread the cost over 6, 9 and 12 months courtesy of 'Payl8r'.
Our 'buy now' option alongside our 2 and 4 month payment options still remain available.