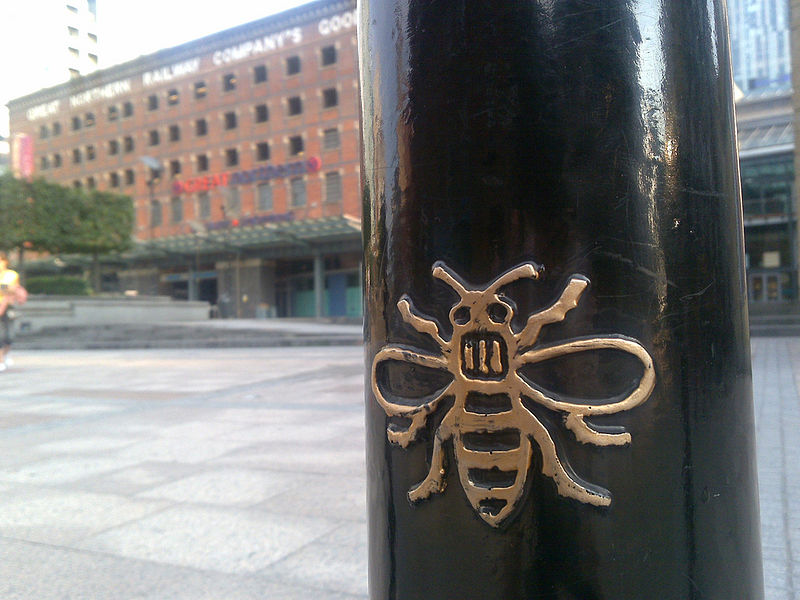 What's the buzz with the Storms new jerseys?
PRE- SEASON TICKETS: The Go Goodwin's Manchester Storm are gearing up for the 2016/17 Elite Ice Hockey League season with two home games against the Coventry Blaze on Wednesday 31st August and the Sheffield Steelers on Saturday 3rd September. Tickets can be ordered online or by calling the box office on 0161 926 8782, or in person at the box office.
With the launch of the new Manchester Storm jerseys for the 2016/17 season, one question keeps cropping up… "Why the bee on the neck insert?!"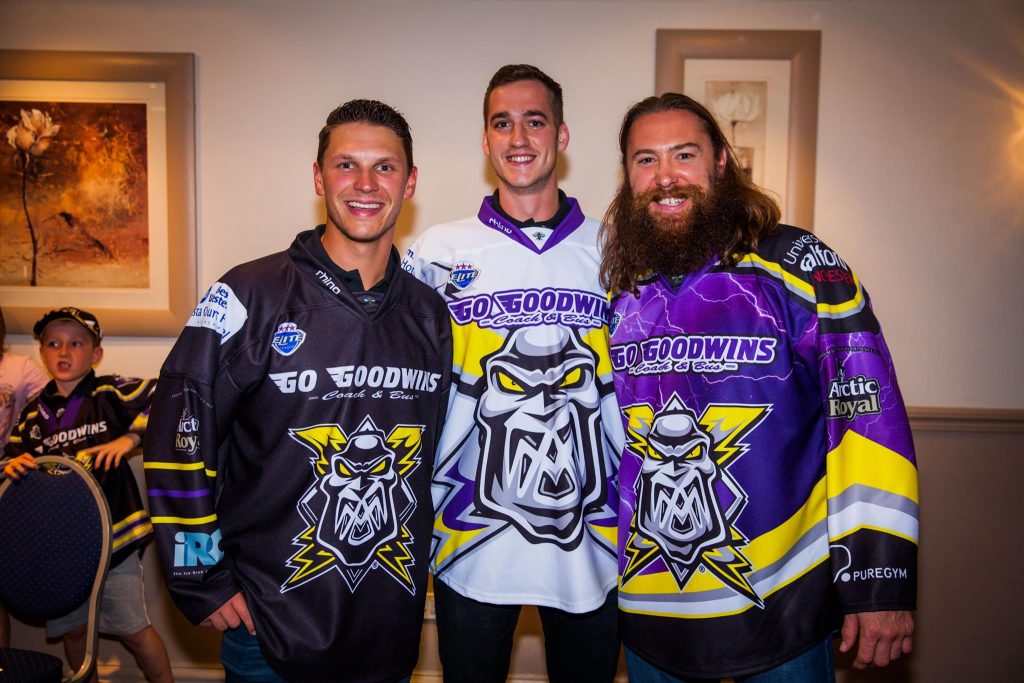 Just to clarify they are indeed bees & not wasps, despite having a somewhat sinister slender line complexion about them.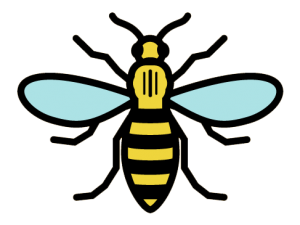 More precisely, these bees are worker bees, and are a symbol of the city of Manchester's hard working past, specifically during the Industrial Revolution, and are in the very roots of the city, with seven bees incorporated into the city's Coat of Arms in 1842 at the end of the Industrial Revolution.
In fact, it's hard to cross the street in Manchester without seeing a bee; it's on bollards, planters and litter bins. The bee can even be seen on the clock face of the Palace Hotel, or on the mosaic flooring at Manchester Town Hall, and even above the arches on "Links of London"'!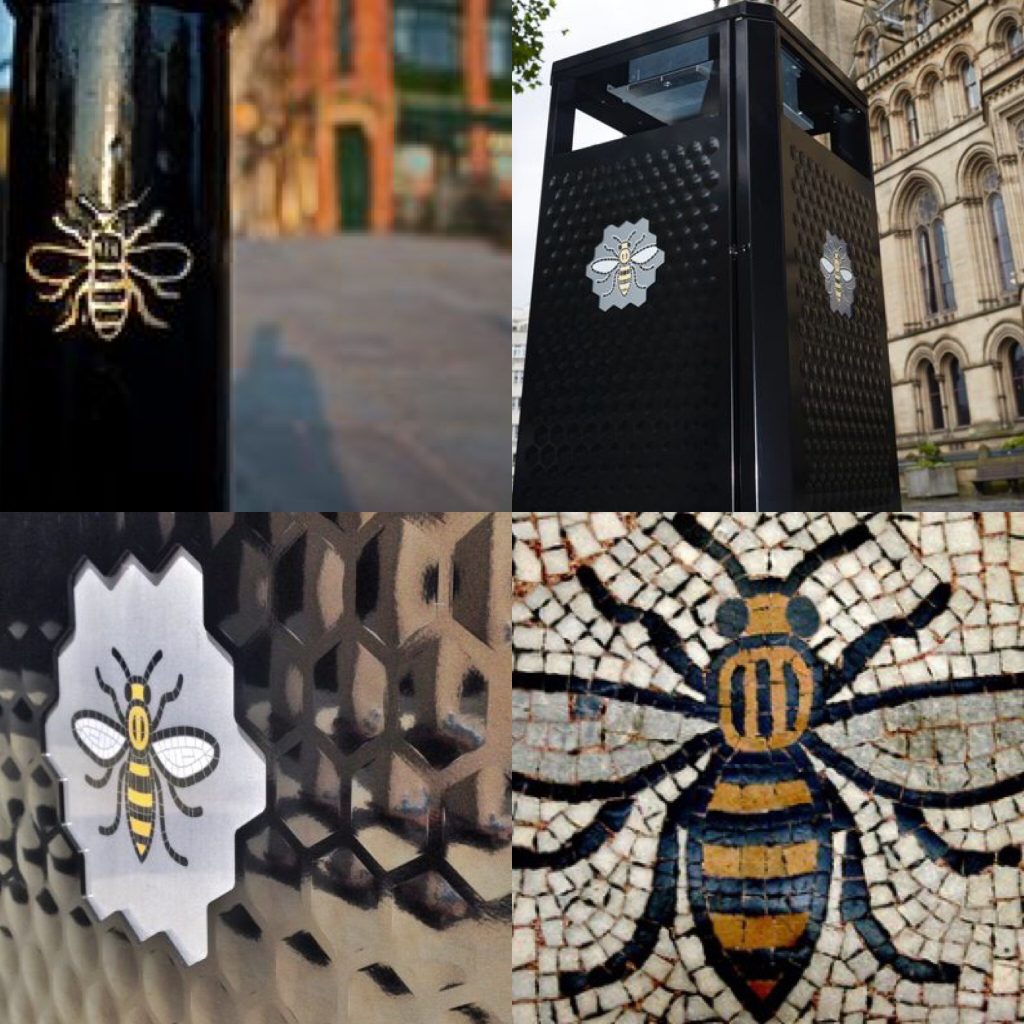 The reason being, workers in the textile mills were often compared to bees in their hives and the term 'busy bee' remains synonymous with the ideas of industriousness, perseverance, and team work. Things your Go Goodwin's Manchester Storm represent.
So next time you are out and about in Manchester, see how many bees you can spot. Just be careful not to get stung!
The Home, Away, & Challenge Cup jerseys are now available to order via the Box Office and cost £60.00 for Adults and £50.oo for children, with personalisation costing a further £5.00. To order your new jersey now, call 0161-926-8782!