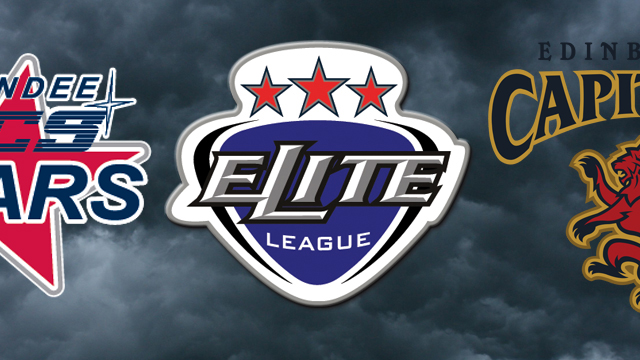 Latest News
Match Previews
Weekend Preview: Stars & Capitals
NEXT HOME GAME: The Go Goodwin's Manchester Storm face the Dundee Stars at the Storm Shelter this Saturday (6.30pm face-off). Tickets can be purchased online by clicking here, calling the box office on 08700 852 929 or direct at the box office.
This weekend sees your Go Goodwin's Manchester Storm take on conference rivals, the Dundee Stars at home this Saturday evening at 18:30pm, before heading up to Scotland on Sunday, to take on the Edinburgh Capitals in their final meeting of the season.
The Storm head into the weekend on the back of a midweek 3-4 loss to local rivals, the Sheffield Steelers. Despite losing, the Storm played some of their best hockey yet. Before the loss, Storm were riding high with a 6 game winning streak, including 4 wins against this Saturday's opponents. Matt Sisca is the current hot player for the Storm, scoring almost 30 goals and assisting with a further 36 in 50 games, to see him currently second in the leagues overall top scorers list, and only 3 points ahead of Storm teammate Vinny Scarsella who sits in 3rd place with 66 points from 26 goals and 37 assists from 52 games.
The Dundee Stars are currently sat in 6th place in the league and are almost certainly guaranteed a place in the playoffs this year. However, after a flying start to the season, the Stars have won just four of their last 12 games, two of these losses coming against the Storm. The Stars Justin Faryna is the current top point scorer for the team, averaging just over a point a game. The Storm will be hoping to replicate the last time the Stars came to the Shelter when Storm won 4-2.
On Sunday, the Storm take the trip up north to the Scottish capital, where they face the Edinburgh Capitals. The Capitals have had a bad run of late, losing their last 20 out of 21 games, with the only win being a shock 4-3 away shootout win against the Sheffield Steelers.
The Storm will be hoping for a four point weekend, as we continue the #PlayOffPush! The team needs your support more than ever and with just 4 regular season home games left, the team are leaning on all you fans to maintain the energy we've seen the past while inside the Storm Shelter on game night!! Bring your friends, work colleagues, family members along to the games and introduce them to the fastest sport on the planet!!